Penang Peach in September
Dave in NoVA • 7a • Northern VA
September 8, 2012
My Penang Peach is still going strong. A new inflo just started up: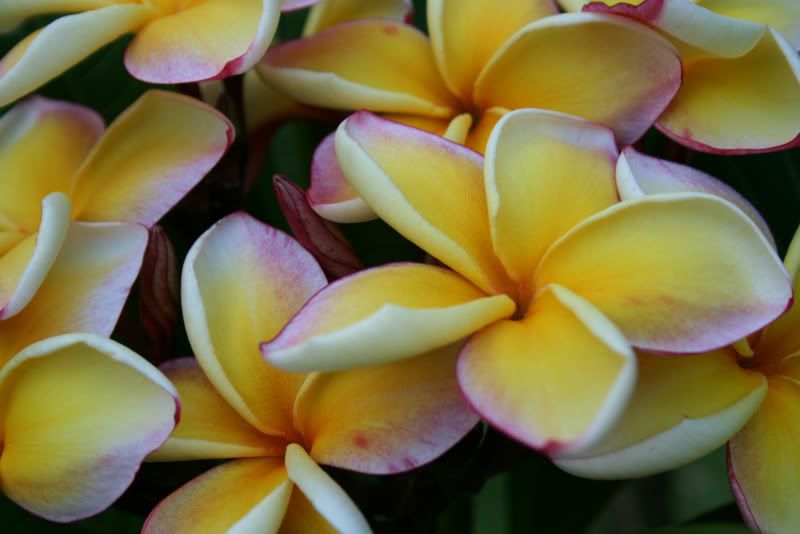 This plant had six inflos this summer. The plant has about 12 growing tips, so 50% bloom on the tips is quite good for a plumeria this far north and in a pot. I will likely have to do some root pruning next Spring.
Have I mentioned this is one of my favorite plumerias? LOL!