September blooms tic toc almost the end.
freak4plumeria
(So CA zone 10)
September 23, 2012
The past week till current its been averaging 80 to about 84 in my patch and 70 to 68 at night. When I took the pic it was 5:15pm and had been overcast grey so the lighting was weird. There are still new inflos forming and popping up but usually for me they usually drop off come June. I took pics of inflos that still looked good. For some reason my blooms are smaller this year, usually they are much larger...might be the new soil Ive been using...
Also some of the trees are so tall now I have to use a ladder to climb up and take the pic, the patch is so full that I had to actually go to the sidewalk outside the property and use the digital zoom from afar so those are the pics that look a bit foggy or distorted..sorry.
Austrail just opened this week:
Bali Whirl...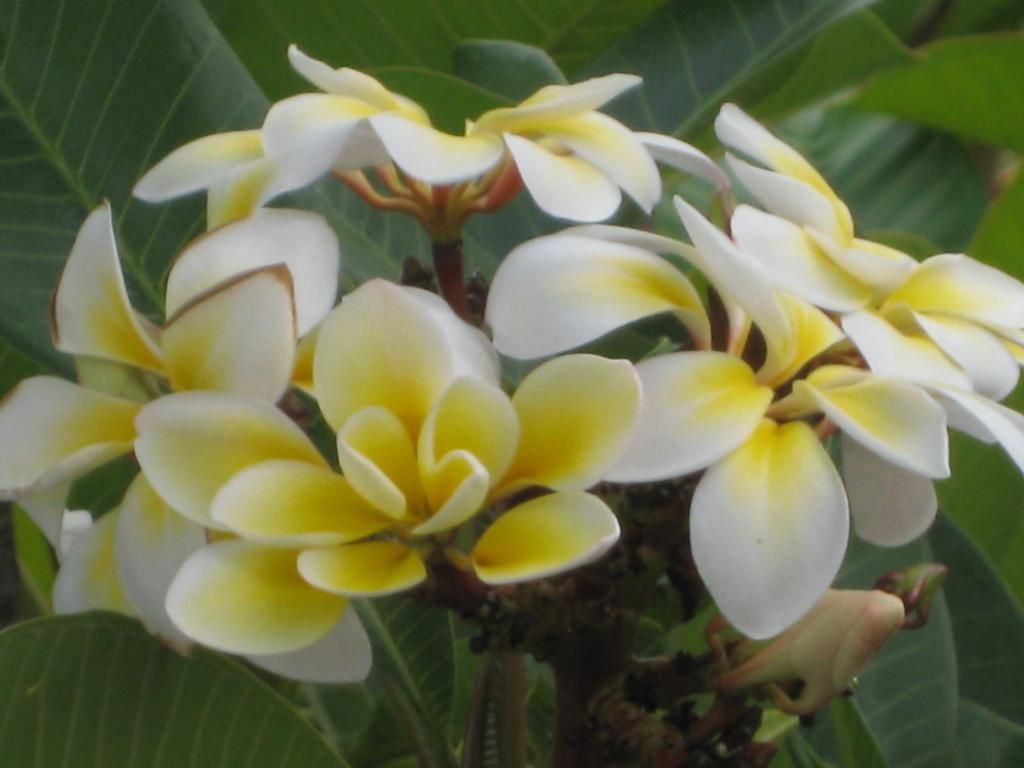 Bill Morange...been blowing up with huge inflos this season: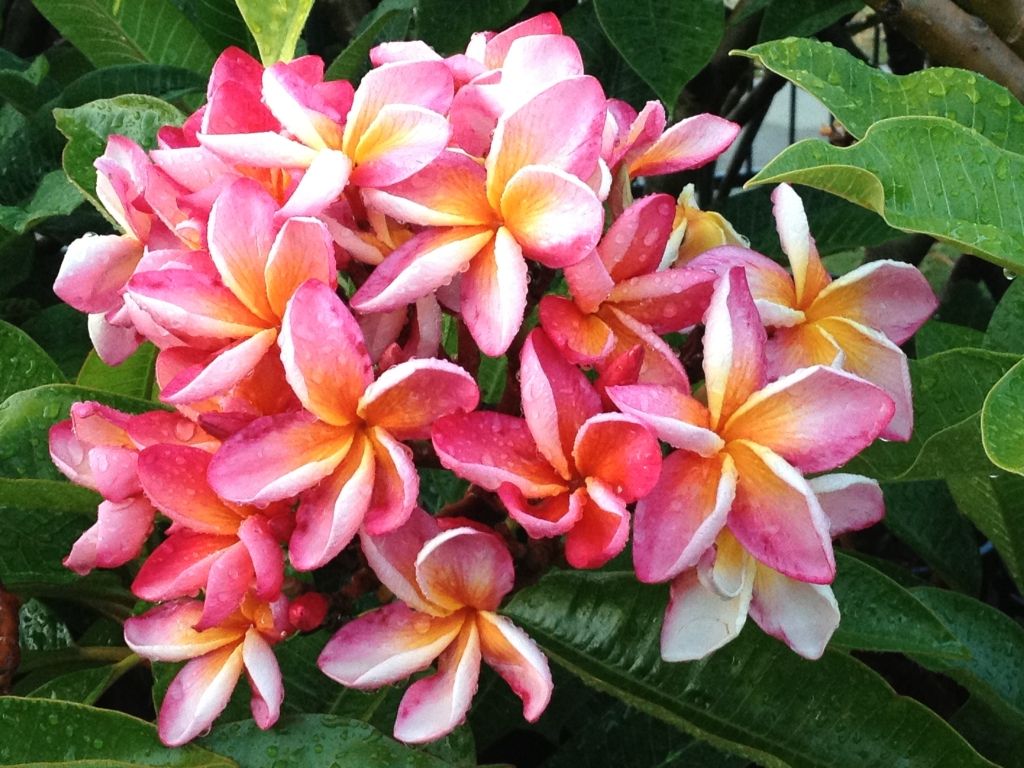 California Sally:
Celebration...Blooing in the shade..if its hot looks super red
JJ's Christina:
Shade inflo
Full Sun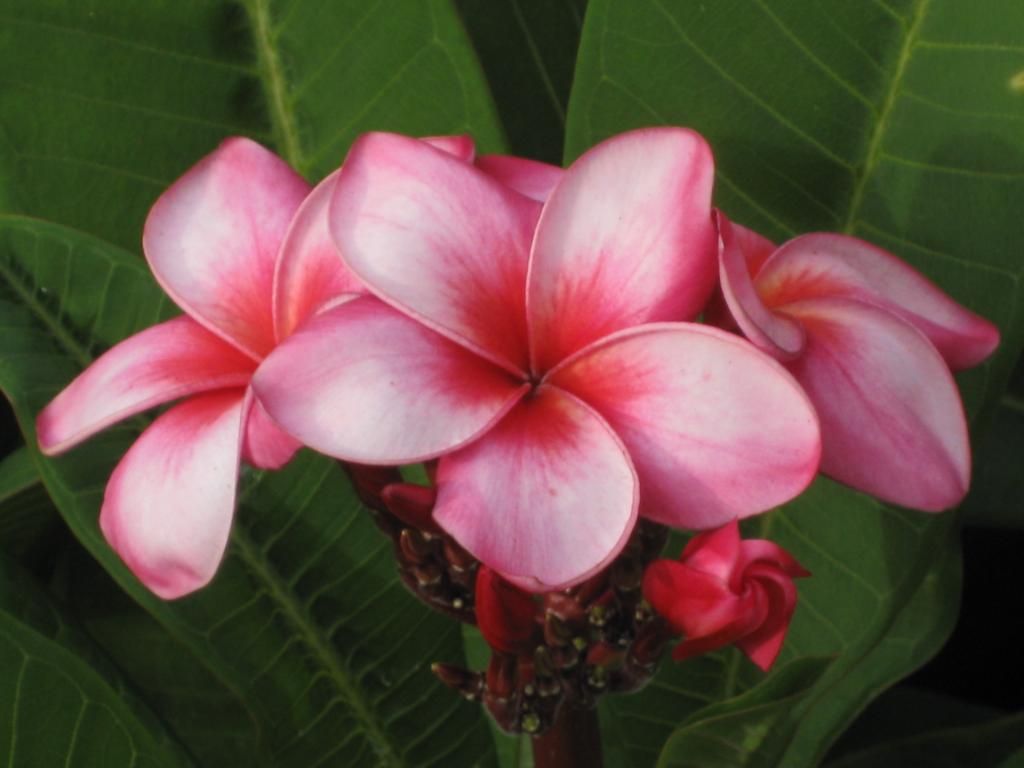 Celedine:
Musk Rainbow...One of my fav 5's: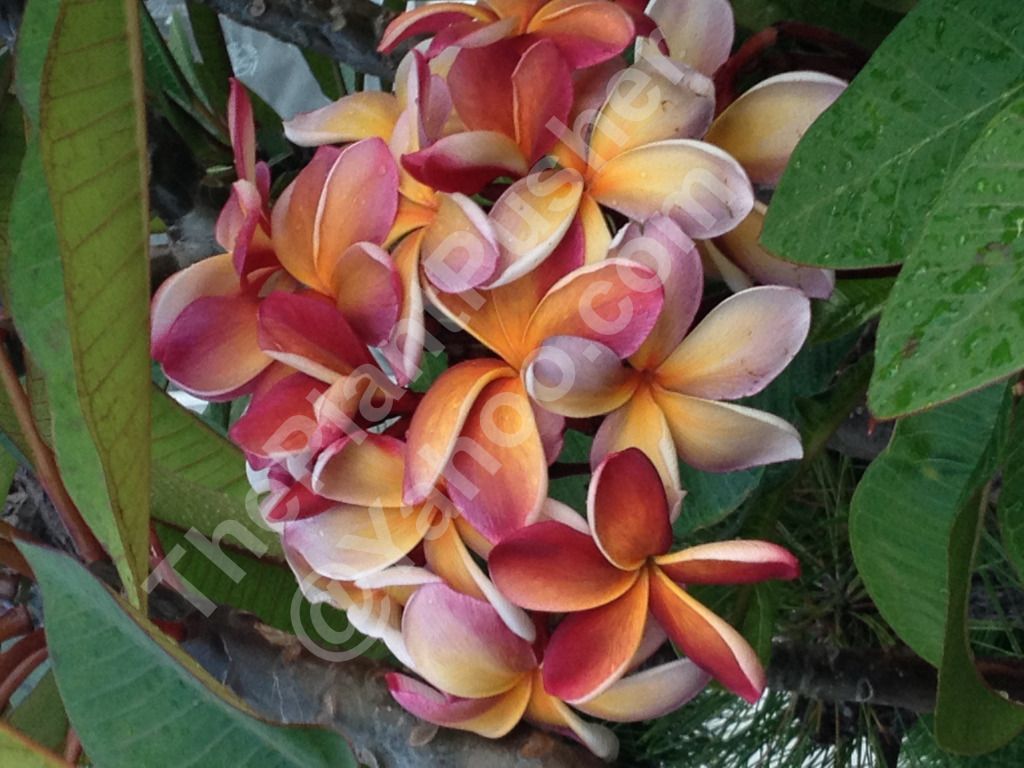 JJ's Firestorm...Huge brilliant flowers one of my new favs
Heart of Gold from Oz
Jeannie Morange still going
Kaneohe Sunburst..one of the first to start blooming and the last
JL Metallica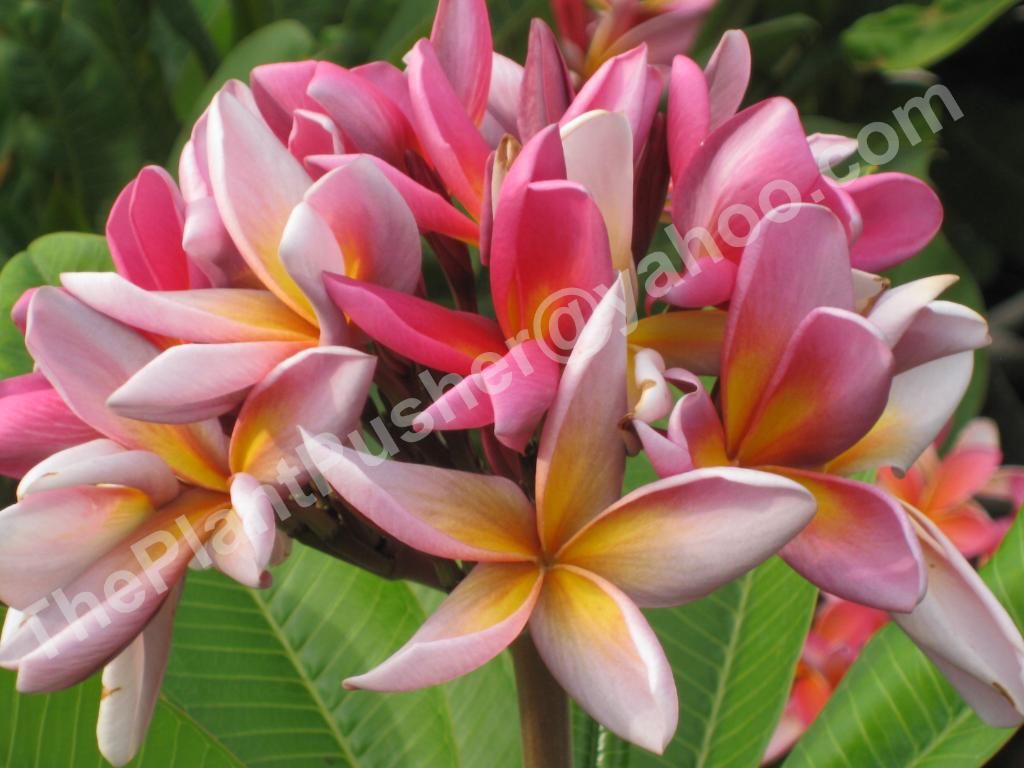 LOLO's Big Red...HUGE true Blue Red flowers 4" to 5" velvet textured: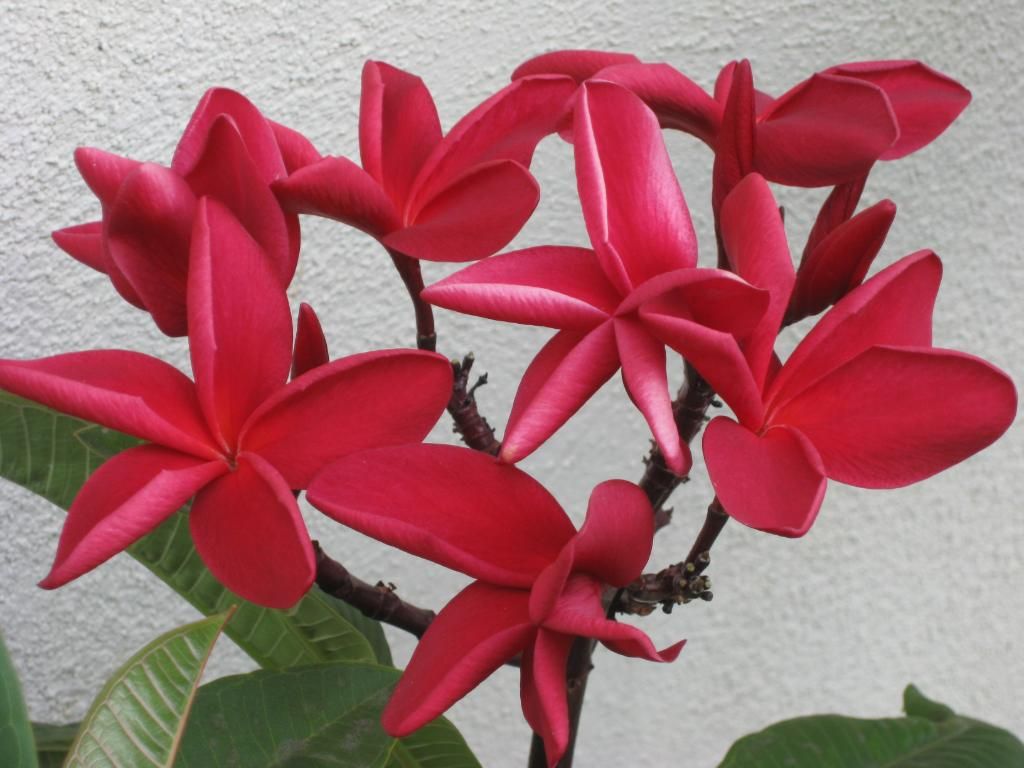 Mela Pa Bowman...again another one that is one of the first to bloom and def the last: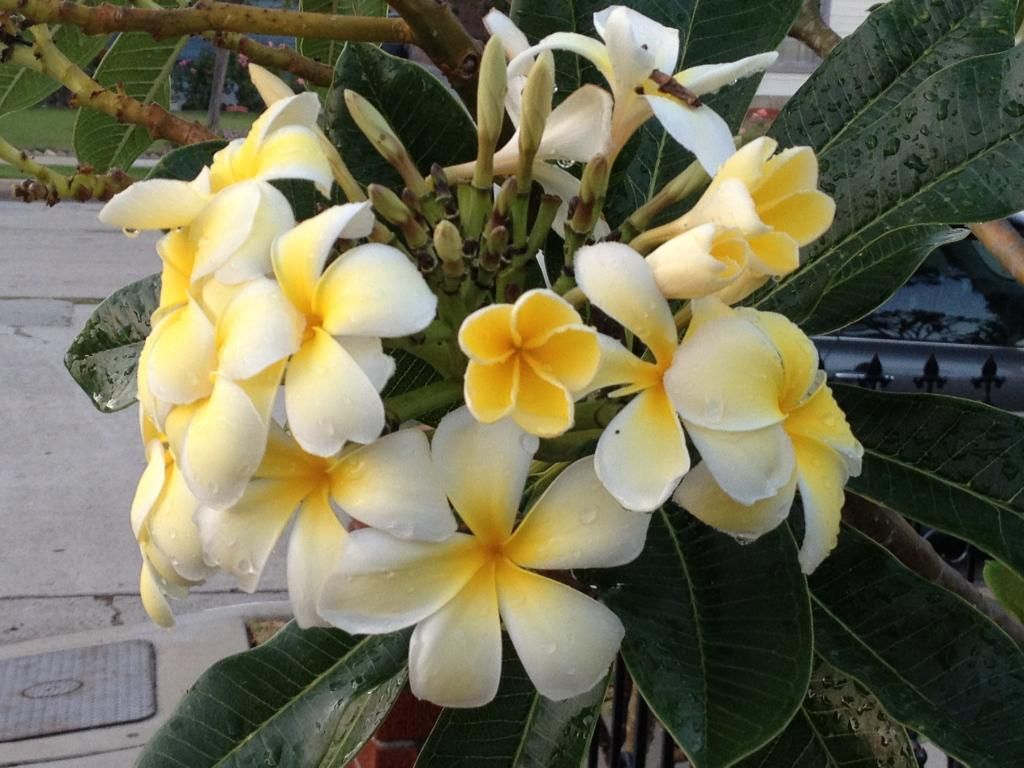 Opera Rouge from Lyndi Whye in Singapore:
Penang Peach
JL Pink Ruffels:
Puu Kahea blooming in shades under the branches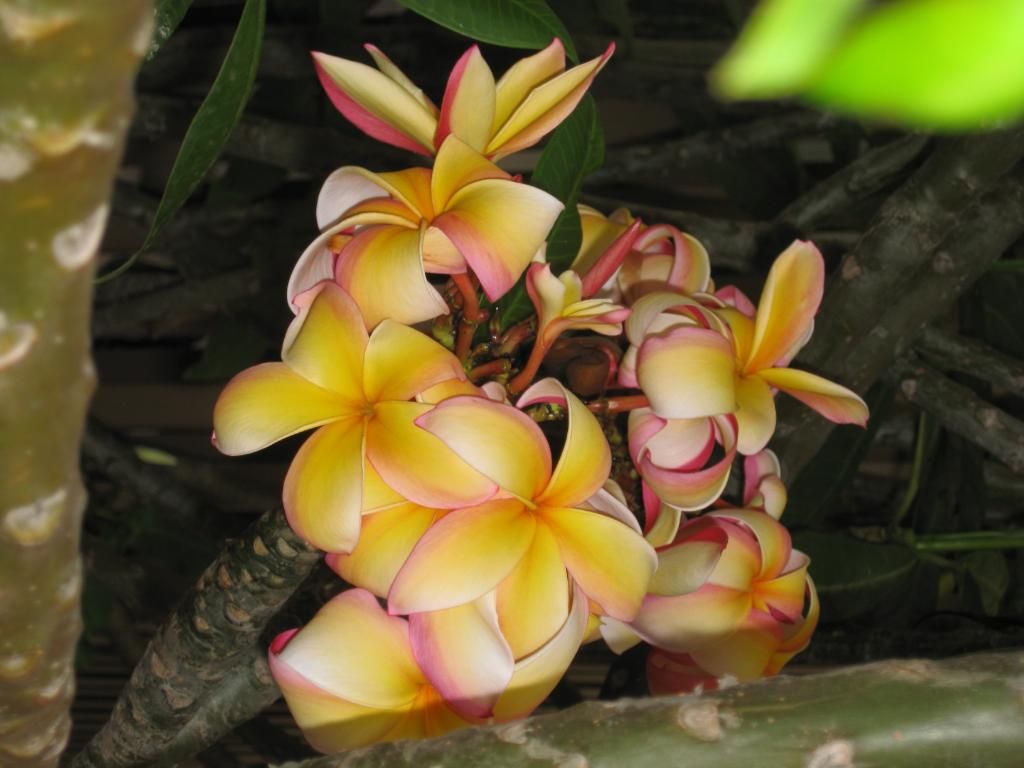 Reddish Morange aka 93...one of my fav's HUGE flower 4" plus
Tried to take a pic of the inflo and it snapped off.lol
Ruby Gold from Oz:
San Miguel: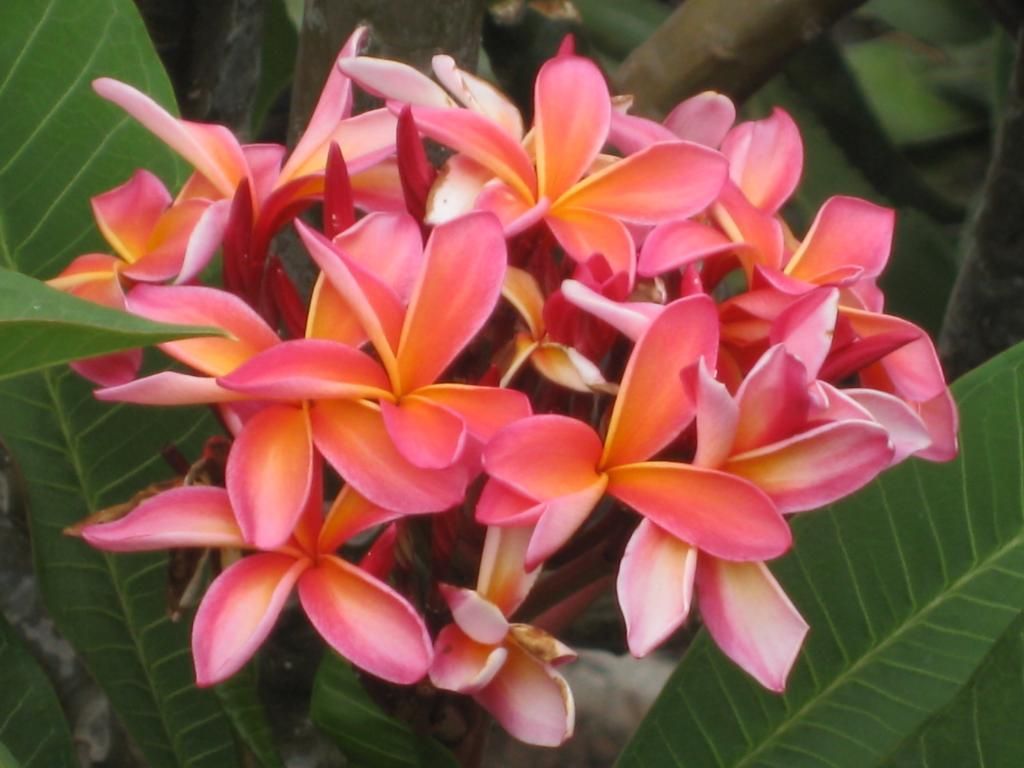 JJ's Sangria
Sherbert Town from Thailand: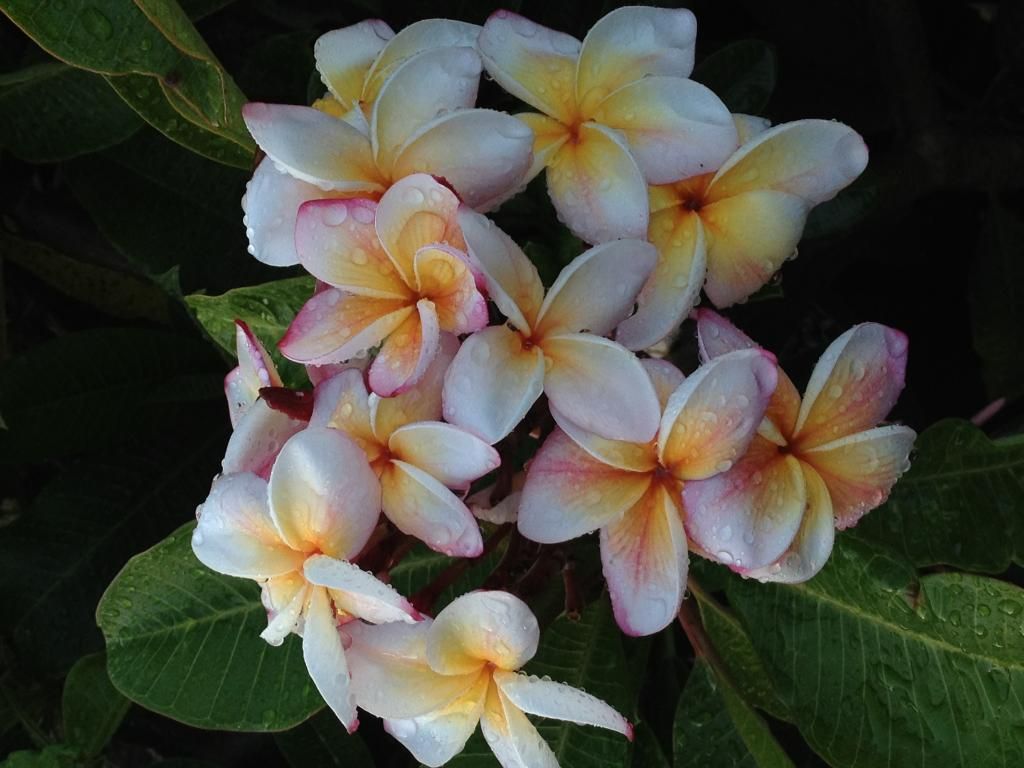 JJ's Tbred Tracy a must have profuse bloomer:
Thai Mermaid Gem:
JJ's Thai Peach looks different depending on sun and heat with purple, yellow, red, pink a must have...John said the mother tree is either lost or was destroyed in Thailand, only literally 7 people have this variety:
Thortons Lemon Drop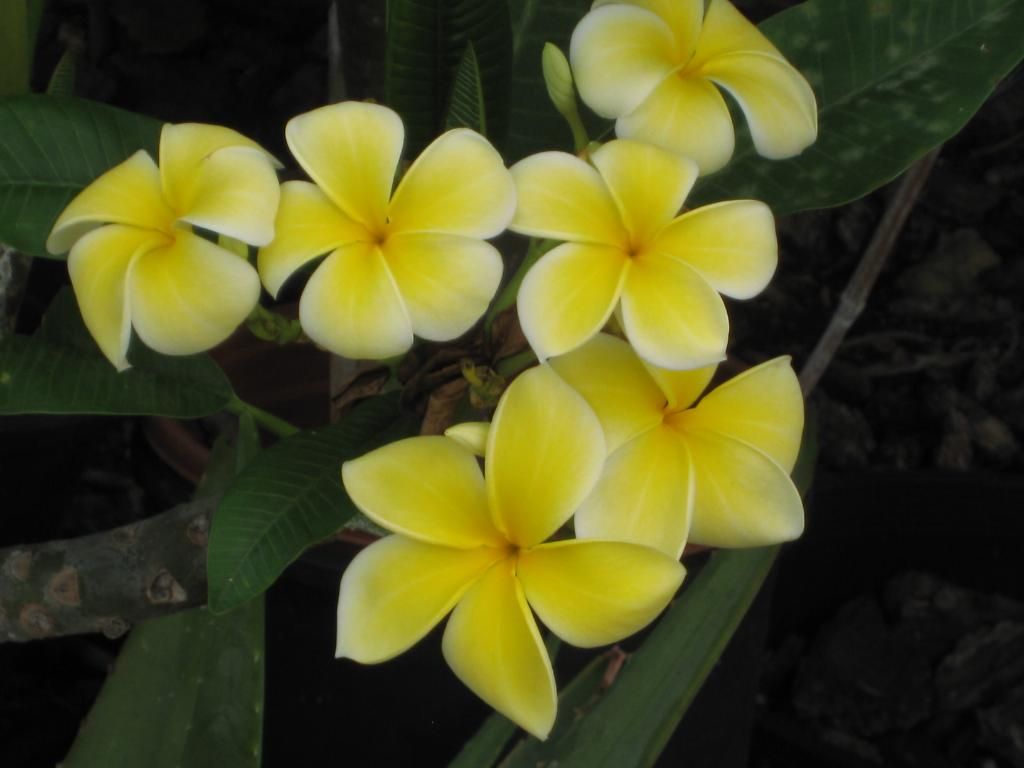 Wildfire: