Tootin' my own horn
Robert (zone 7a, Oklahoma)
September 11, 2012
Or better yet 'Dang! California Sunset sure grows fast!'. :)
I was going through some old pics and was shocked at how small it was when I bought it late May of this year (it's on the left).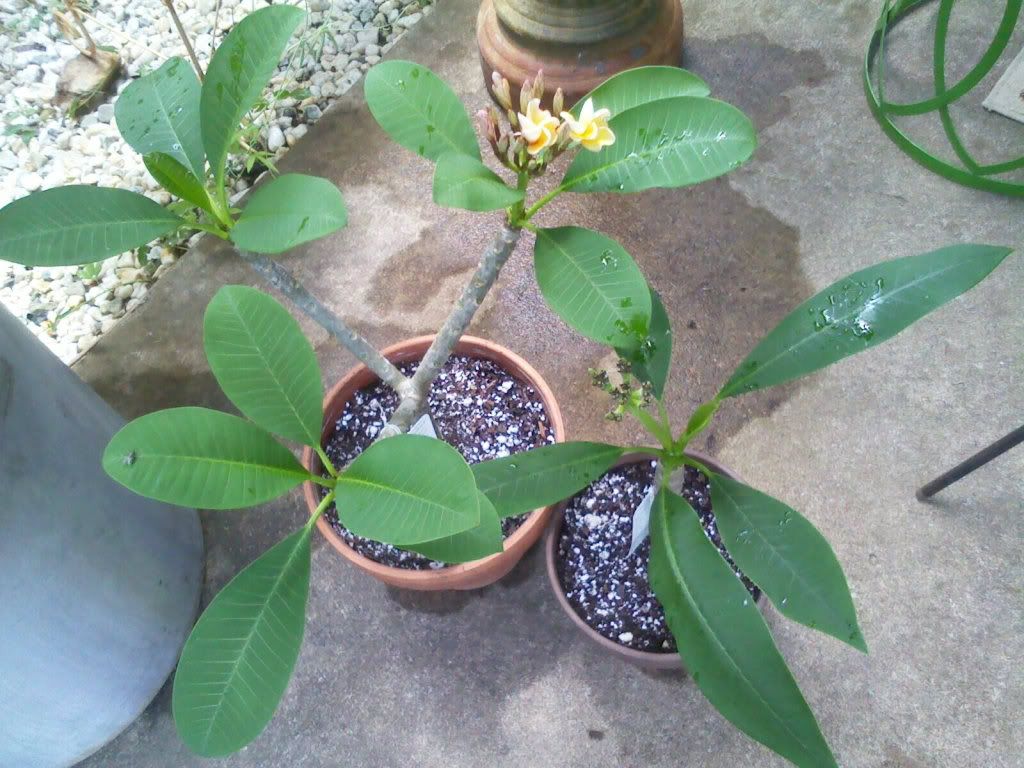 Now it's around 30" tall and a little over 3' wide!
Frida wondered what all the fuss was about while I was snapping pics. ;)
I've got two inflos. Ones about to bloom. I've read you can mist them during the winter to keep them alive until next year. Gonna try it!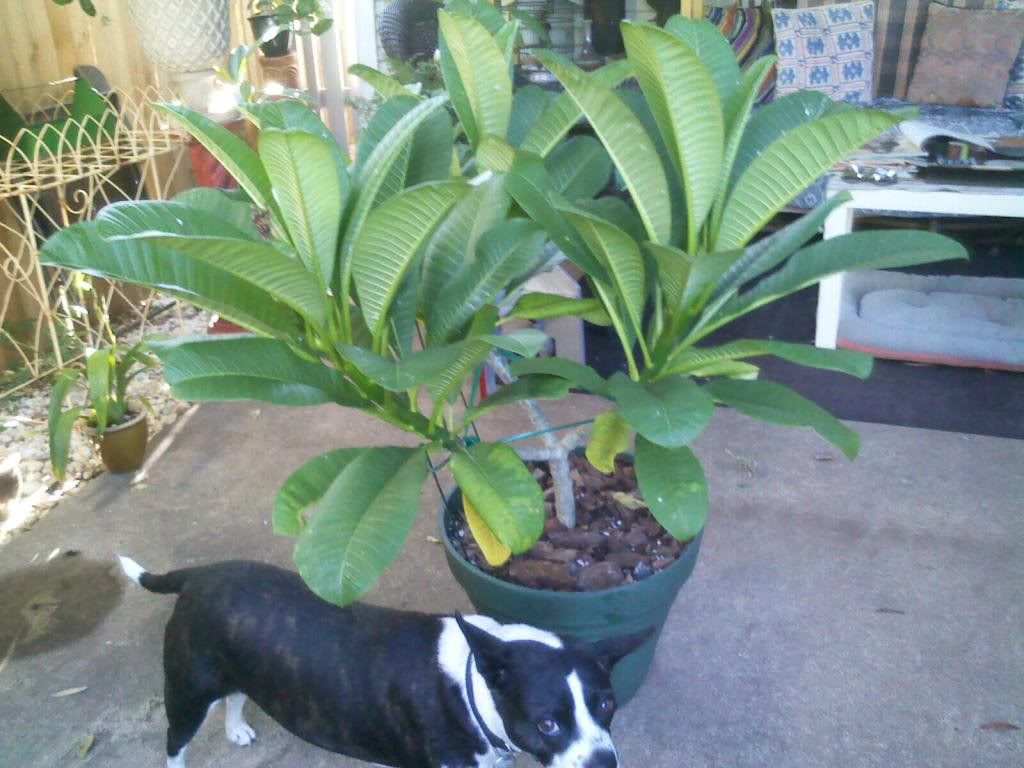 -Robert