Big dilemma! $150 gift card for Lowes
b2alicia
(zone 5 Westminster)
January 6, 2011
Happy New Year Rocky Mountain gardeners!
Oh me oh my! What do I get?
Last year my sister sent me one for $100 ...It was wonderful.
-instead of getting the cheap 5-year weed barrier fabric, I got the fancy 25 year fabric!
- and I got goatskin gloves, instead of the 3-dollar fabric ones!
So this year she gave me another gift card, and I've been browsing, but I just can't decide...
I want to replace the big clay pot below--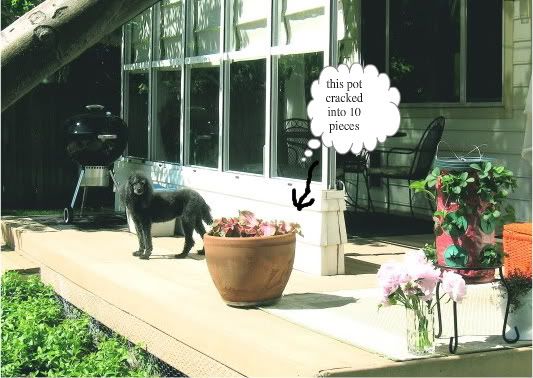 How about one of those wagons?
Or just wait, and get a bunch of bags of nice organic soil for the raised veggie bed I'm planning?
What would you get?
:)
Betty
Here is a link that might be useful: yard wagon