Peppers 2013
highalttransplant
(z 5 Western CO)
January 3, 2013
Well, it's that time again. Even though I won't have as much free time as previous seasons, I couldn't seem to cut my growlist down. In fact, it might even be longer than last year, haha!
The first seeds were sown 12-29-12.
Should have sown these in November or December. The germination time is 3 - 4 weeks, and the DTM is 95 - 130, so they need a BIG headstart if they are going to produce anything their first season.
Today, I sowed all of the chinense and baccatums.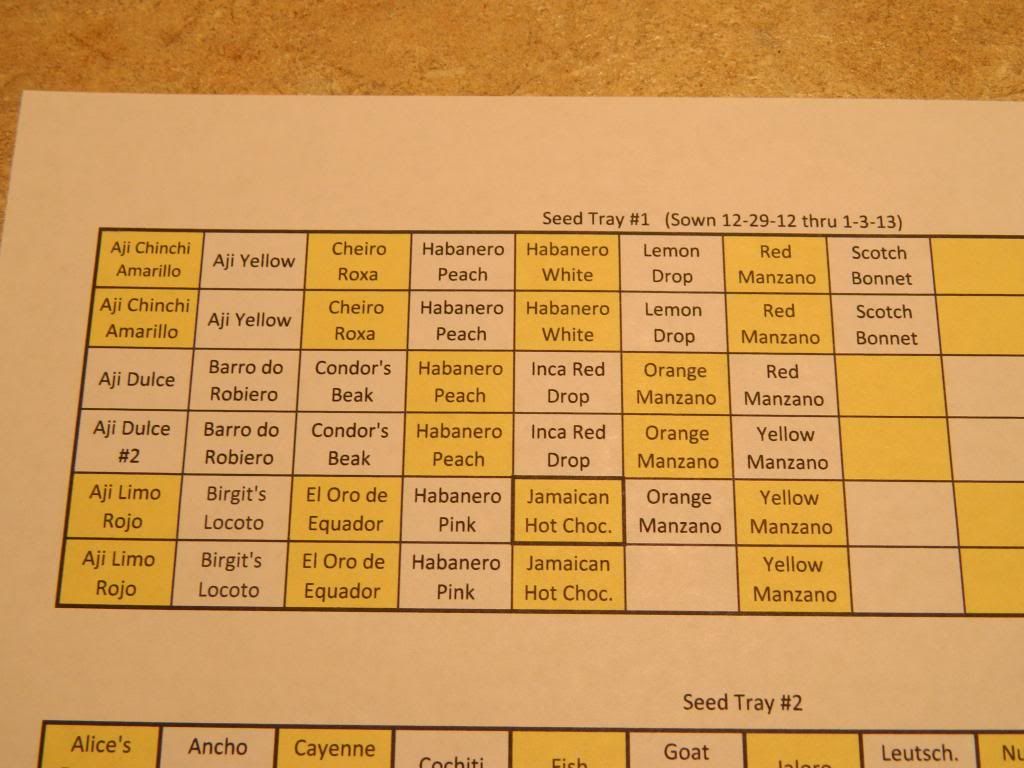 So far, I have 41 different varieties of annums still to sow, and I'll be sowing two of each kind. I'll wait at least another month before I do these though, since they germinate and grow a lot faster. I'll post the list once they're sown.
Anyone else started any peppers yet??? Or am I the only crazy one around here?
BTW, I'll be posting the thread for this year's Pick-A-Peck of Peppers Seed Swap soon, so keep your eye out if you are interested in expanding your pepper seed inventory.
Bonnie