Water rooting
After seeing one or two other folks talking about water rooting I figured I would give it a try. Over the summer I put a couple extra cuttings in water. And waited. And waited. I didn't write down the date but estimate it was a couple months at least. The second one finally put out roots.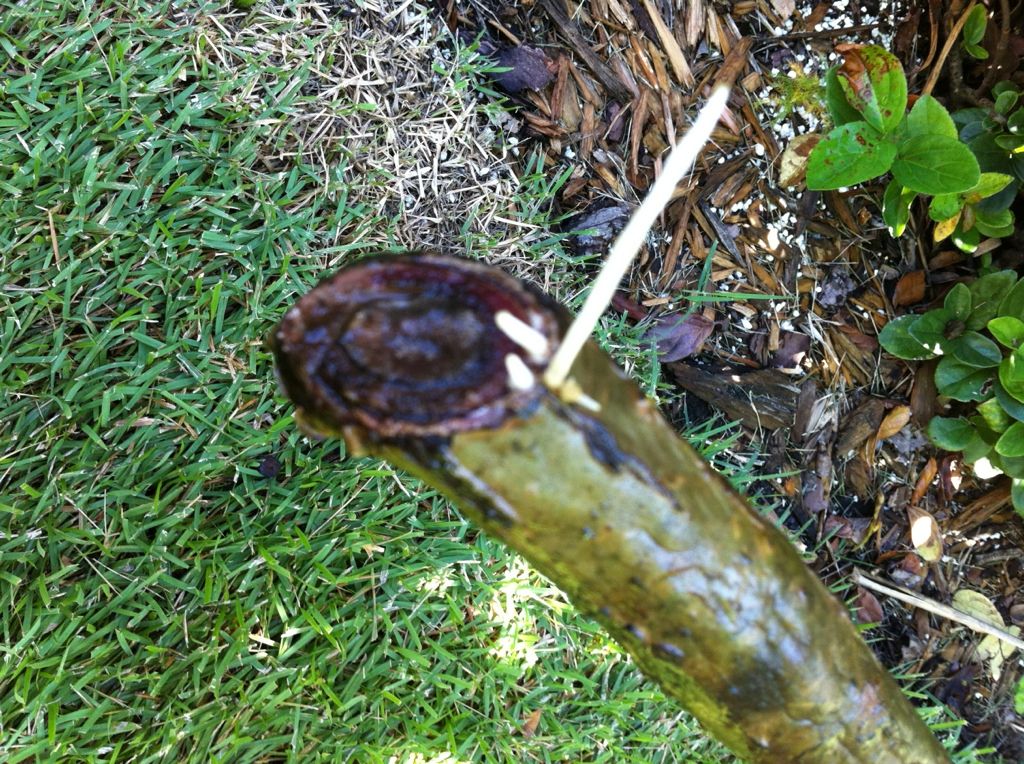 I gave a couple of similar cuttings from the same plant to my mother, who has never rooted a Plumeria, and gave her instructions on rooting in pure perlite in a water bottle. Hers rooted long ago.
So I'm not clear what the real advantage might be, other than it is pretty easy to do and it is pretty obvious when you have roots. I was surprised that they didn't rot though. Perhaps it helped that they were pretty solid grey wood cuttings from hardy trees. The bottom of this one is dark, but it isn't rotten. For me, I think I'll stick with rooting in gritty mix or pure perlite.
Enjoy,
Brian