Plumerias in the Punchbowl
the_first_kms2
(8/9)
September 11, 2012
Many of us know of the Dean Conklin Plumeria grove but I have never heard anyone talk about the Plumerias in the Punchbowl Memorial. I thought I would share some pictures of the Plumerias in the National Memorial Cemetary of the Pacific AKA the Punchbowl. This may seem odd to go there and take pictures of trees but please consider these trees were planted as a living tribute and are beautifully kept and maintained out of respect and honor for those memorialized.
Along the entrance.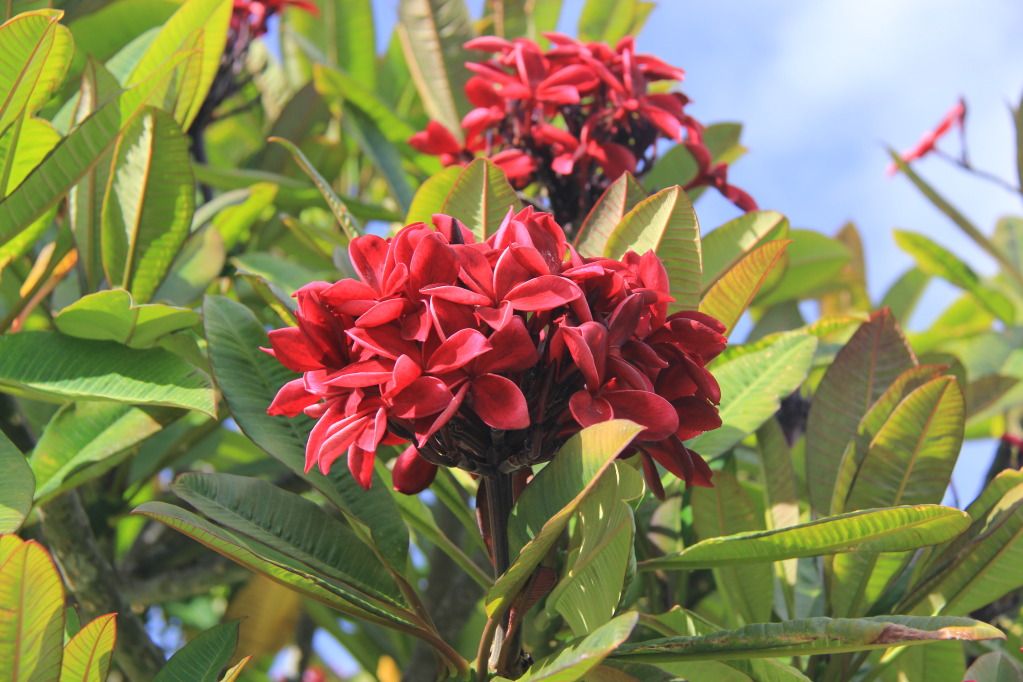 looking down the Memorial Steps towards Diamond head in the distance.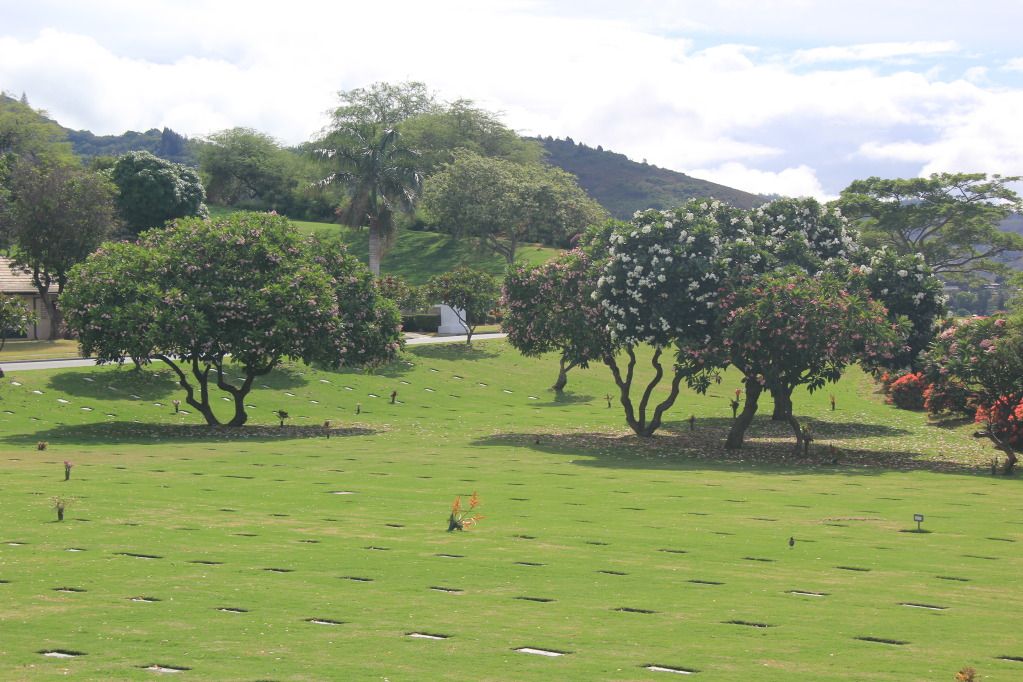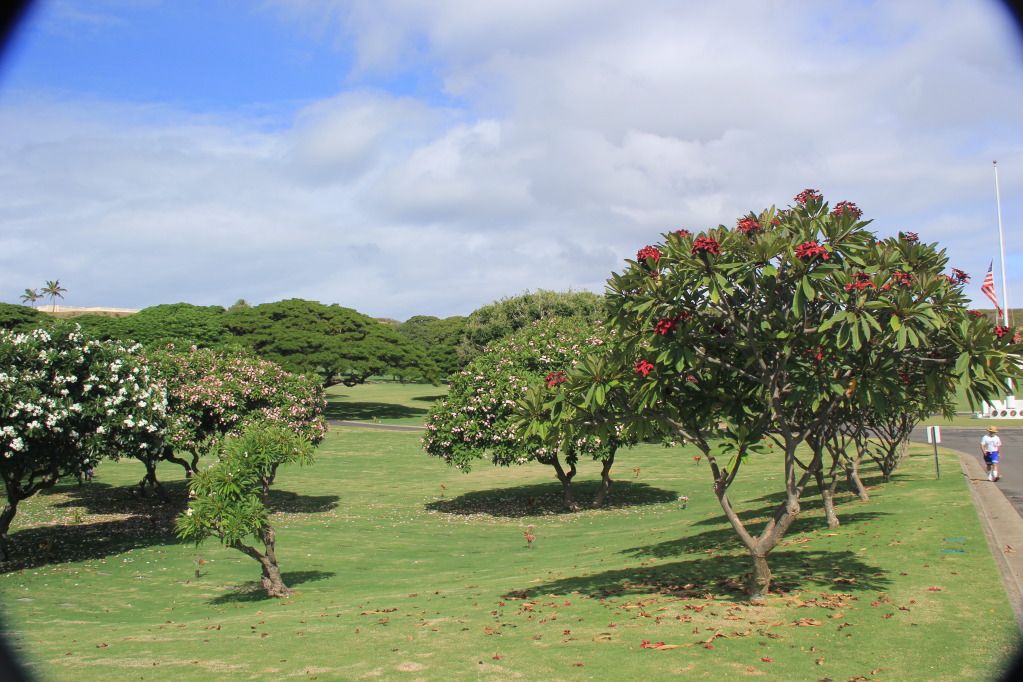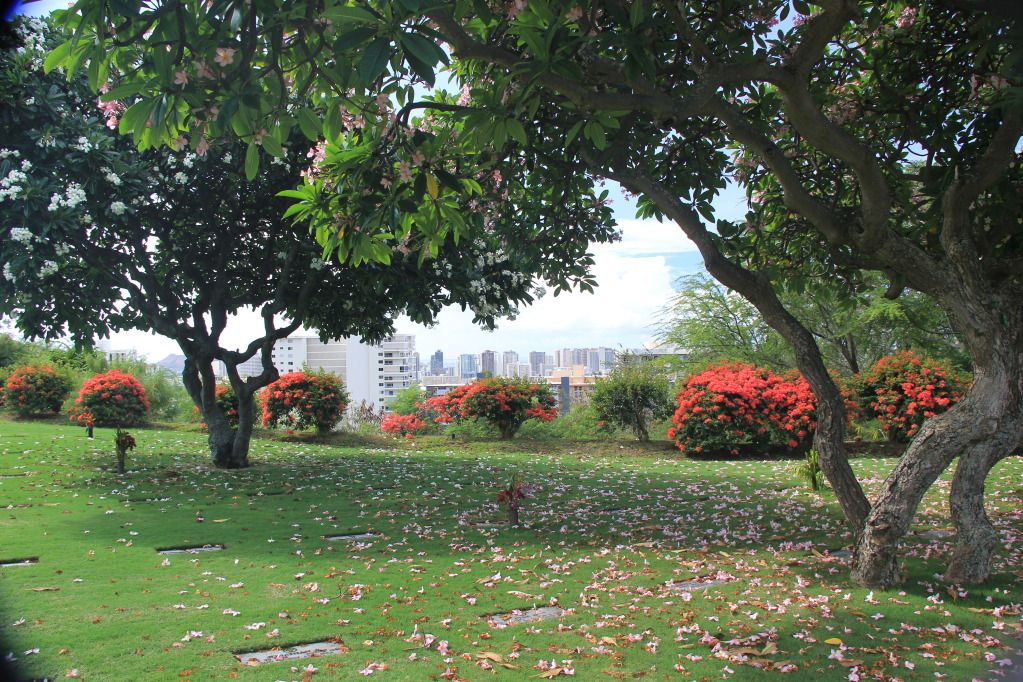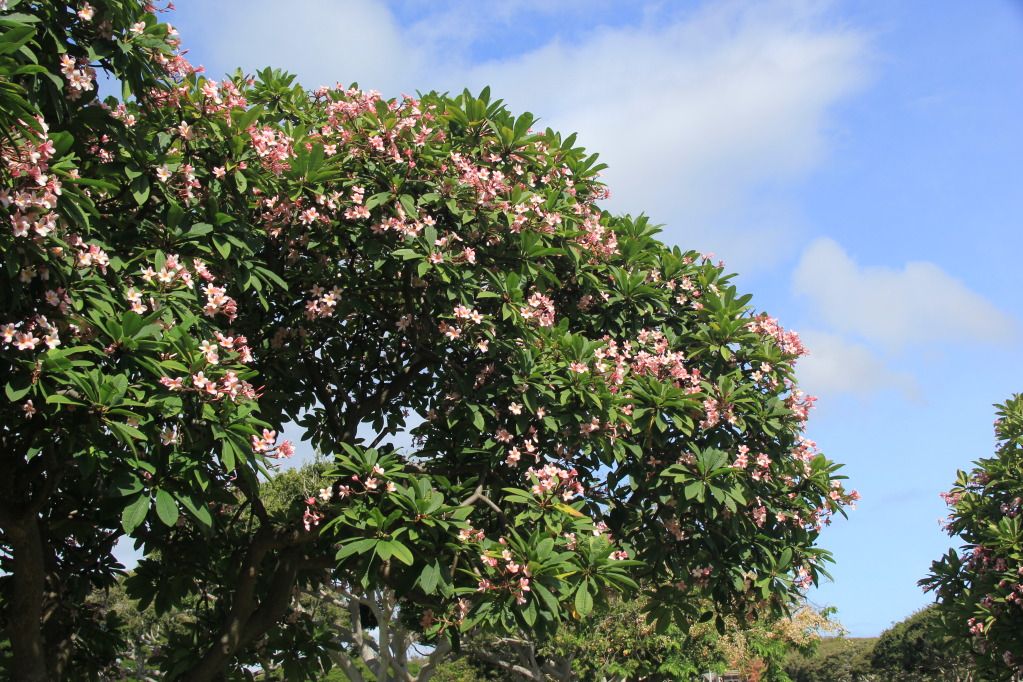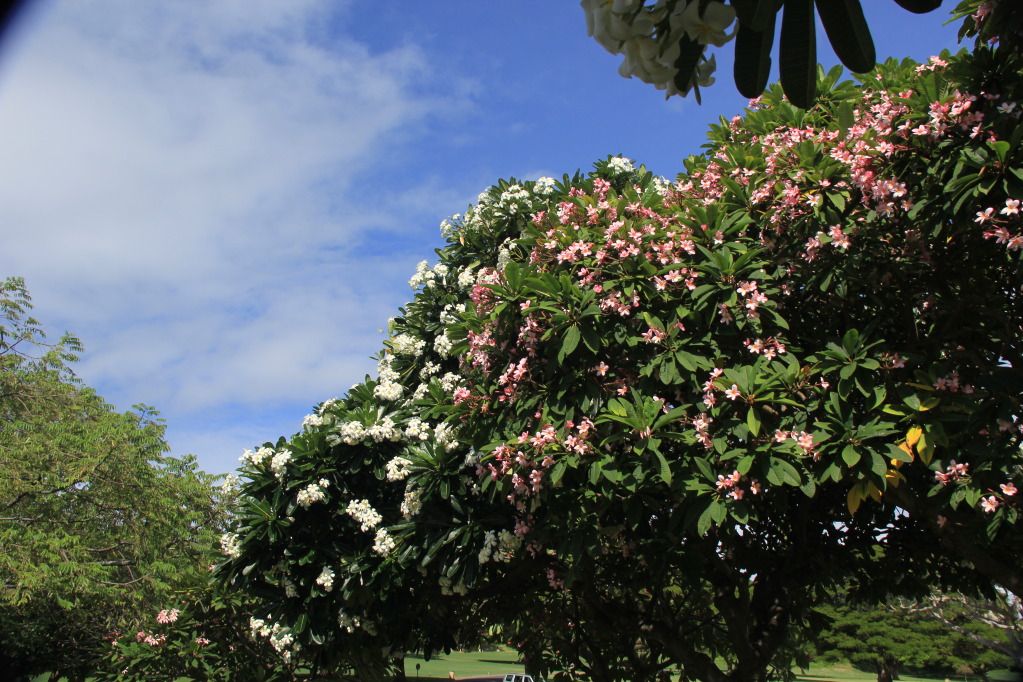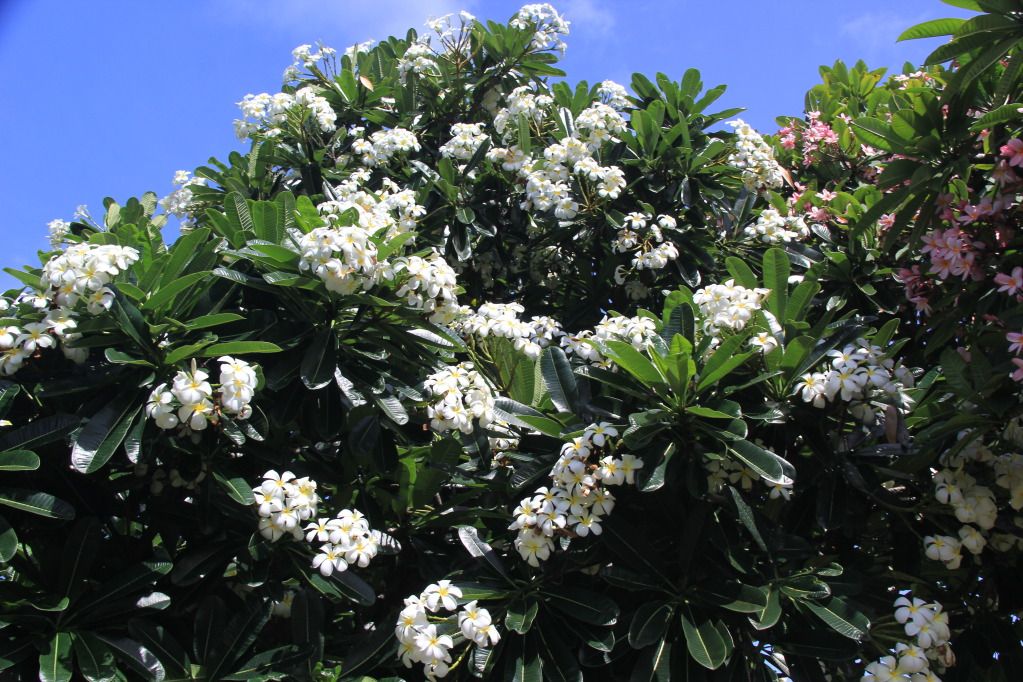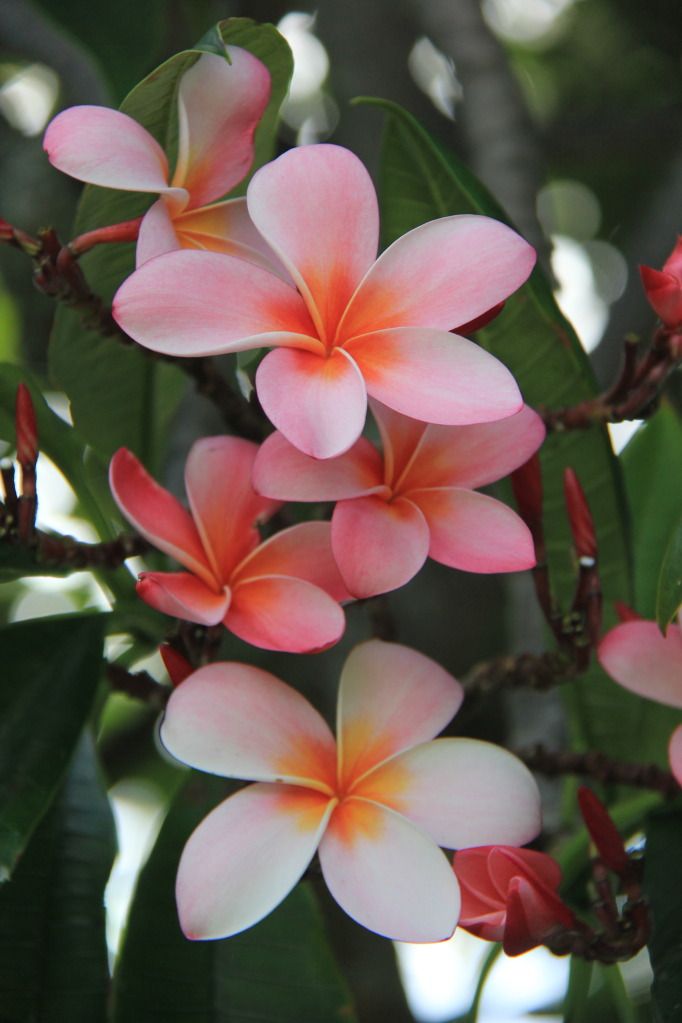 I took this picture merely to show the profusion of flowers and later realized the Marker is for a Soldier of the 100th Infantry Battalion 442nd Infantry Regiment, the Neisi Regiment. A unit of primarily of Hawaiian Japanese Americans who helped liberate North Africa, Italy and Southern France. They are the most decorated Infantry Regiment in US History.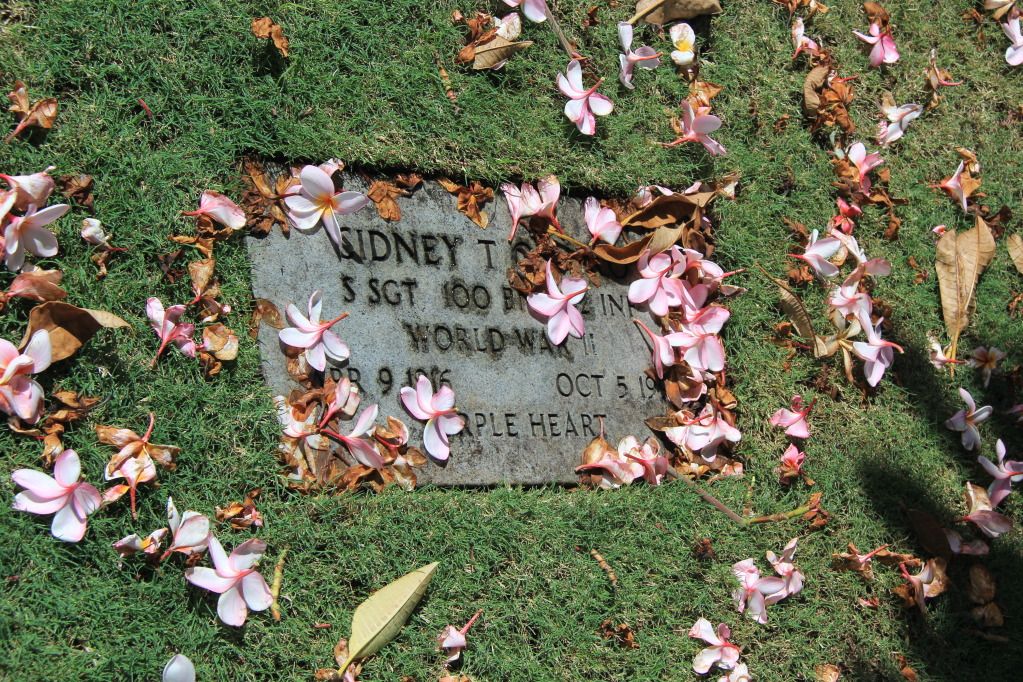 Inside each of the small courtyards dedicated by service branch showing names of the roughly 30,000 Soldiers, Sailors, Airmen, and Marines never found in the Pacific (including Korea and soon to include Southeast Asia).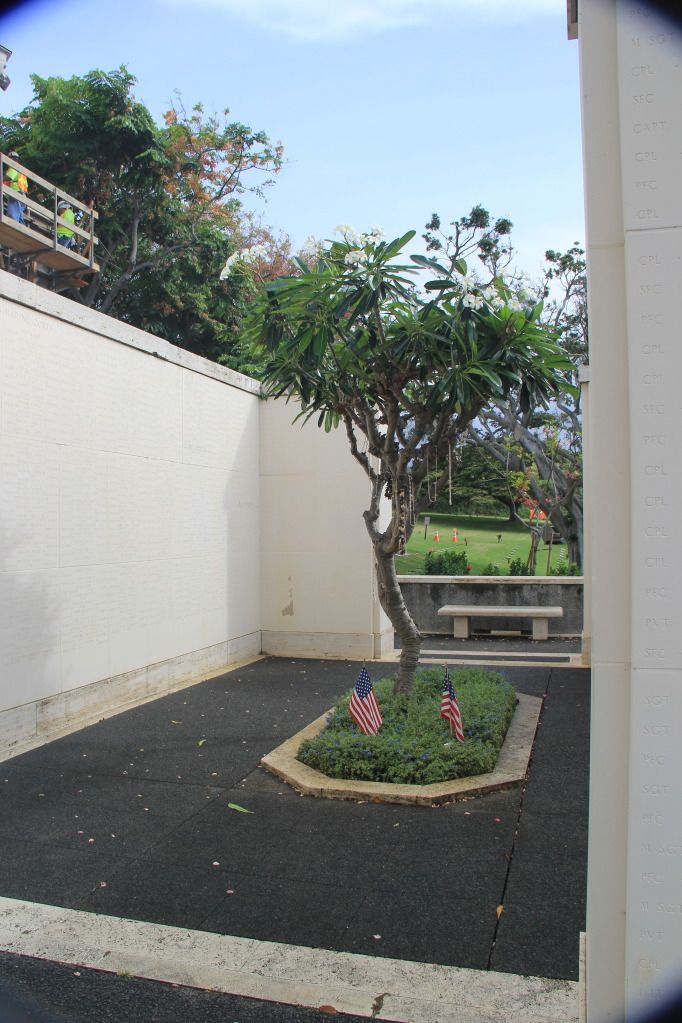 Despite the construction it is a beautiful place and I would encourage you to take some time to visit the Punchbowl if in Honolulu.