Kimi Moragne Bloom and a few seedpods...
Loveplants2 8b Virginia Beach, Virginia
October 3, 2012
Hello Everyone,
With trying to get outside to gather all of the tree and section then all off into groupa.. those who will go dormant and the ones that get to asty active.. I have started the process a few days ago and some of the leaves are gone half way down. I wanted to show you all my beautiful KIMI Moragne...she is a real stunning lady...
Noid White still going strong...nice frafrance too!
Leopard Lilly (Scilla) doing great and giving me a treat with a flower stalk just to say hi!!!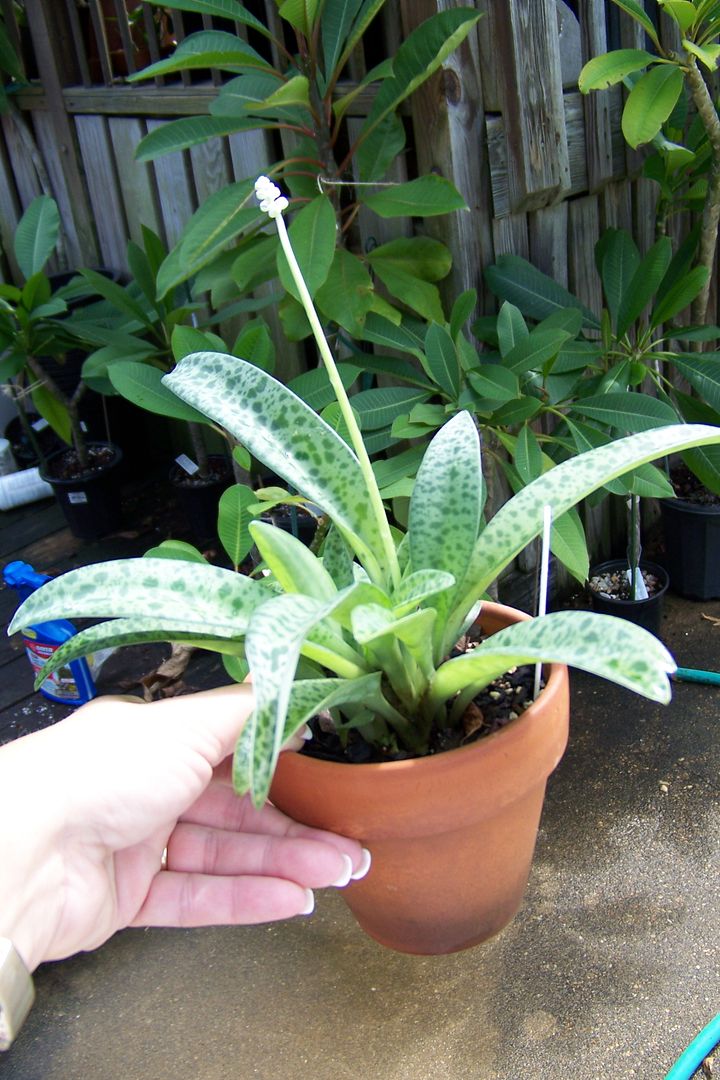 HOpefull vv seadpod....
Leela Seedpod
something extra... another foum was showing their little containers.. so i encluded one of mine... seeds fell from the mother plant to my Plumies and thry were placed into these little pots...sooo cute!!!!
Pic before the cut....
ILl be back with pics of the after.. ARgggg! so sad..
Hope you like them..
Laura