Hole in Orange Bell Pepper
I noticed this "HOLE" in one of my bell peppers a couple days ago. After looking real close, I can see that it is not just a blemish, but a hole that you can actually see through into the inside of the pepper. The pepper itself is otherwise in great shape and is nice and firm as are the other 4 peppers on this plant. I am guessing it is some kind of parasitic insect and would not be surprised to find a cocoon or egg nest inside.
Does anyone have an idea what I am dealing with here? Should I pick the pepper and discard it? Should I just let it go and see what happens? Or, should I seal the hole and see what happens?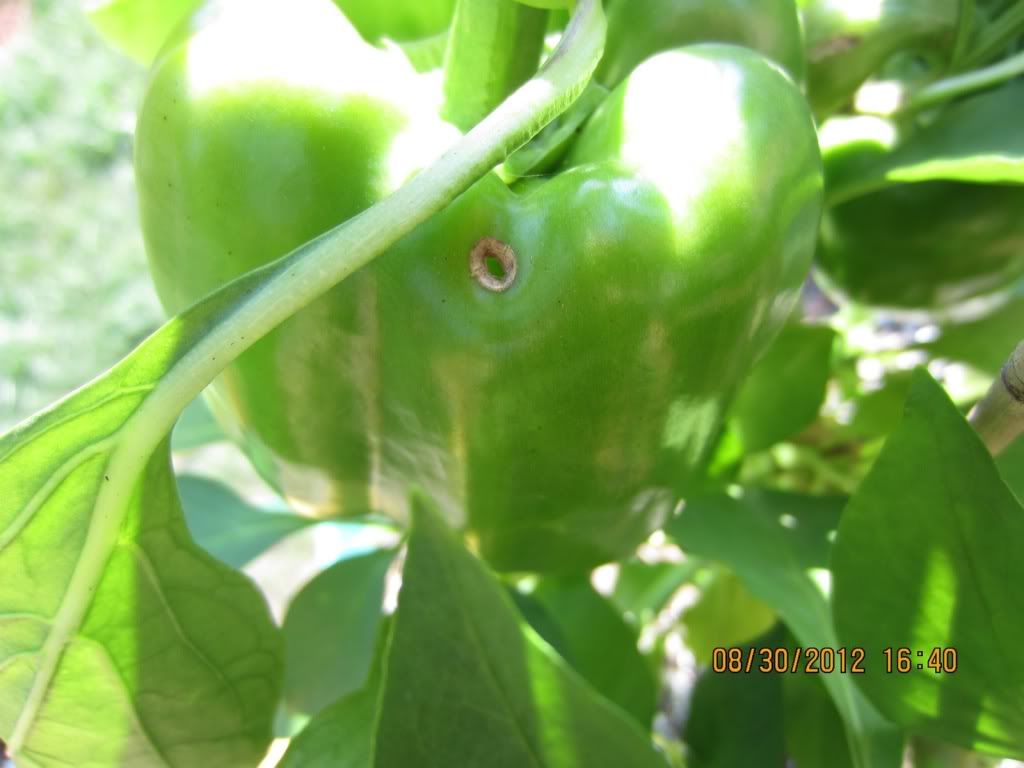 Bruce