Accidental harvest
highalttransplant
(z 5 Western CO)
March 9, 2012
Okay, so I didn't harvest all of my carrots in time last fall, and the ground was already frozen when I tried to get the last Juane de Doubs out of the ground. So I finally get outside today, for the first time to look around and check things out. The fall planted garlic is already starting to sprout. As I was giving it a drink, I saw a little bit of green, started digging around and look what I found!!!
There were a couple of ginormous mutant carrots, probably close to 5" across.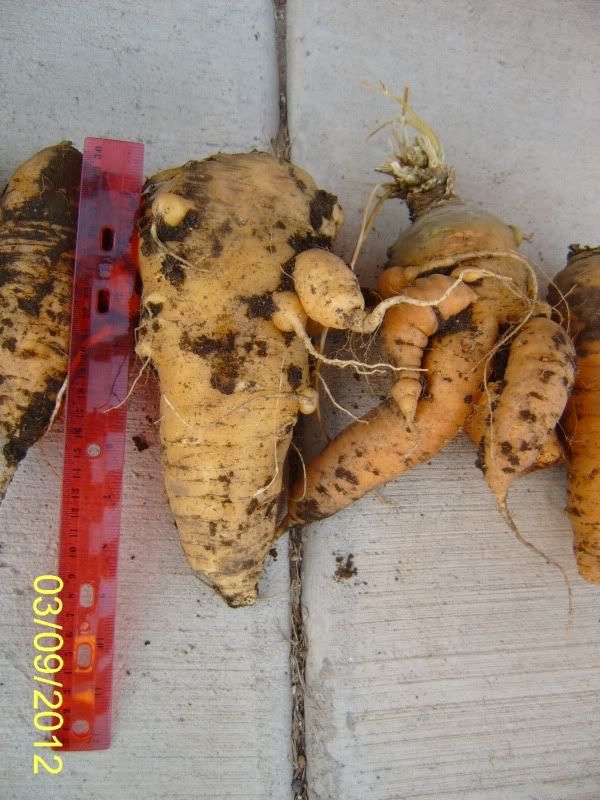 There were also a couple of normal sized carrots, and a few babies.
I threw out the mutants, and the fat, woody ones, but I may see if some of the smaller ones are actually edible. What's amazing to me, is that usually whatever gets missed in the fall is rotten, or has worm holes of some sort. Maybe it's because this winter was so mild and dry on this side of the state, that they are still viable.
Bonnie