Cuttings Broken During Shipping?
Loveplants2 8b Virginia Beach, Virginia
October 4, 2013
Hello Everyone!!
Since Pagan posted about her broker Embers, it made me think of a special tree I purchased and was damaged during shipping.
Do you all have any similar experiences?
This is a tree that I bought ( Orange Jack). It was a beautiful four tipped rooted tree. The seller and I worked out an agreement, but I will tell you all that it is important to report to the seller so they can see what is happening so that you can get a refund, or a replacement!!!!
Here is my sad tree from the original break,
Then you will see pics since then.. I was heartbroken at this break.. It was a break that had happened during shipment...
Laura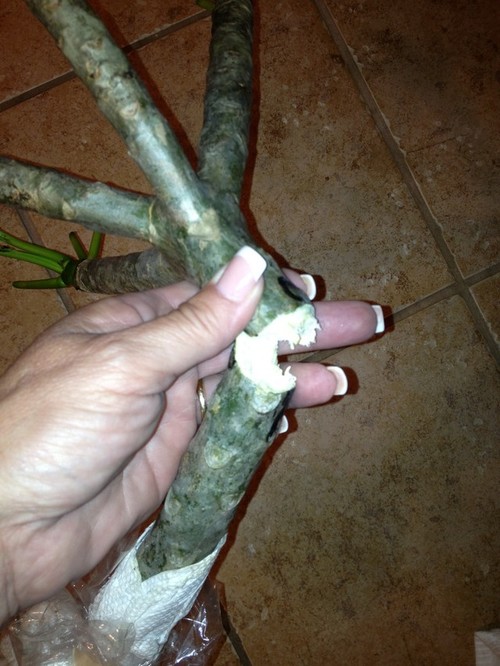 This post was edited by loveplants2 on Sat, Oct 5, 13 at 2:56