Bringing In The Forest ....
Loveplants2 8b Virginia Beach, Virginia
October 31, 2013
Happy Halloween Everyone!!
It's that time of year again and I know we are all busy getting our beloved trees inside and protected from the cold frosts getting ready to hit our area.
Several weeks ago, I started cutting leaves and probably trimmed most of my trees... I left all of the Inflos that I had on my trees and I might have one special seed pod forming, but its to early to say. I don't want to jinx myself or the tree, so I'll wait until it gets some size to it. I will say , it's a beauty!!! ;-)
Here are some of the pictures that some of you have asked about. I have had some emails about bringing in trees and asking to see.. So these pics are for you all...
I'll start with the last pic before I brought them Inside . This DR is a strange NOID, but it reminds some of Jar Jar from Star Wars.. Lol
I'm going to be posting one at a time, sorry... But it's late and I'm tired. But, I wanted to share this with you all so you will get a chuckle at the " forest".
They are all in their proper place as of tonight, but this was when I had to bring them inside quickly..
Lots of " eye drops" were delivered.. ;-)
Have a great night...
Laura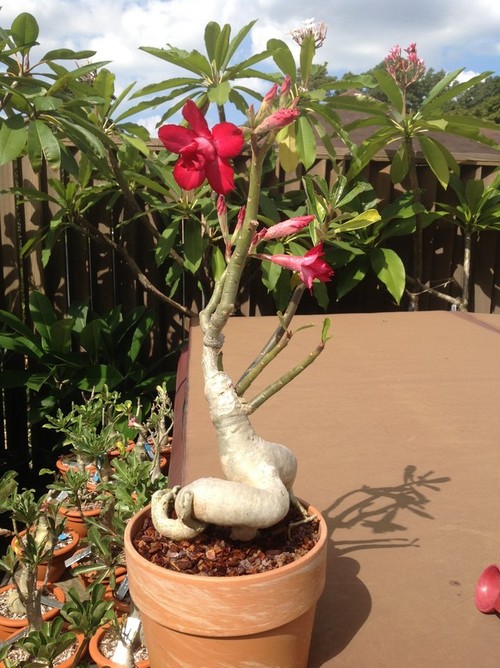 This post was edited by loveplants2 on Fri, Nov 1, 13 at 22:50