Late season October blooms after the rain.
freak4plumeria
(So CA zone 10)
October 5, 2011
Well my plume patch has been over cast and cool most of the 2011 growing season mid 60s to mid 70's with an occasional 80 something day fare and few in between, also had horrible powdery mildew and black fungal spots on a lot of plants because of the cool, damp, dark summer.
Well even with the cold temps and dramatic changes in temps from day to day (cold, Warm, Dark, Rainy)I am amazed that there are still inflos popping and the colors I am still getting in October, took this yesterday after the AM rains.
Thai Sherbert Town: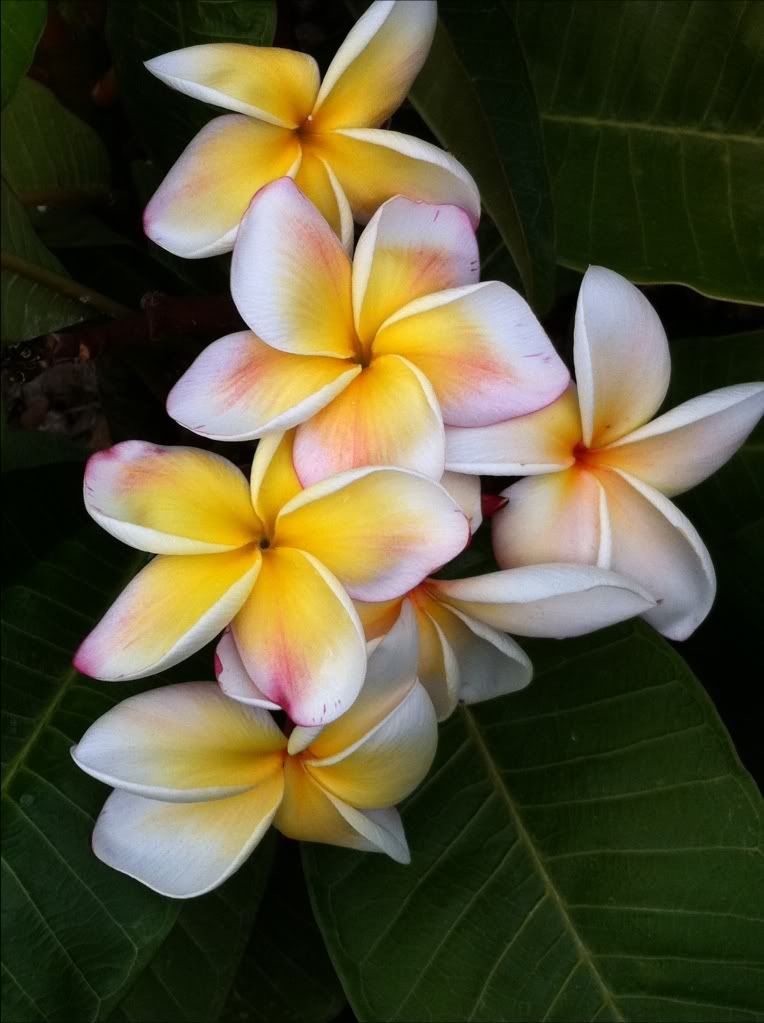 Thai Lemon Candy: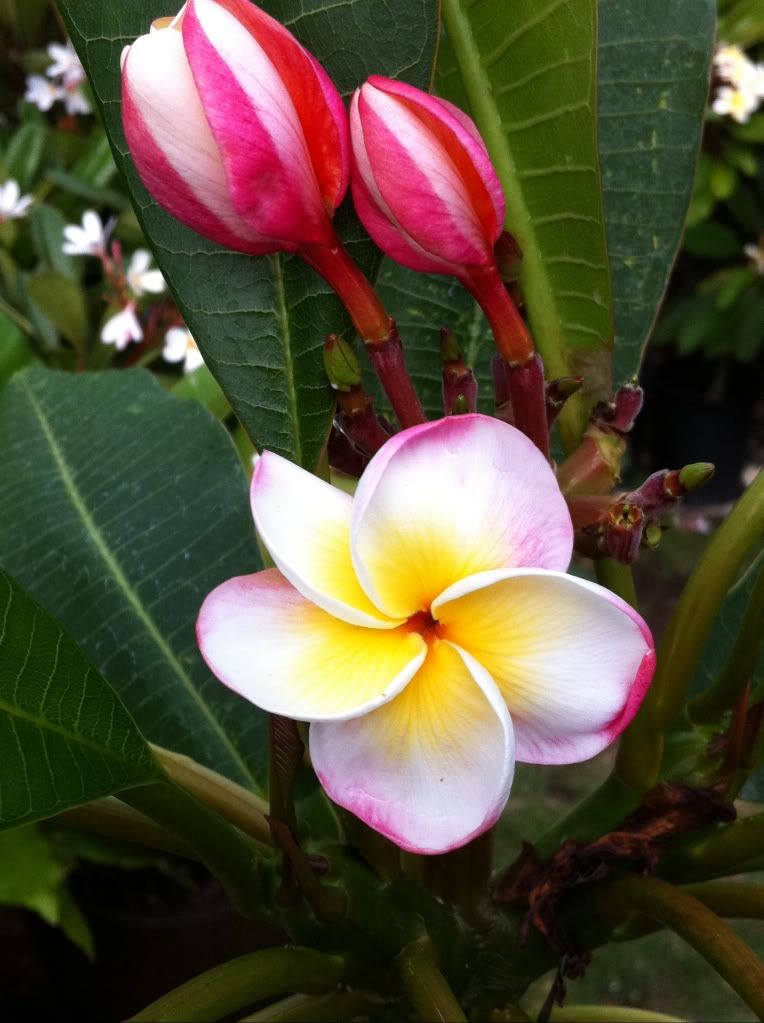 Hawaiian Flag;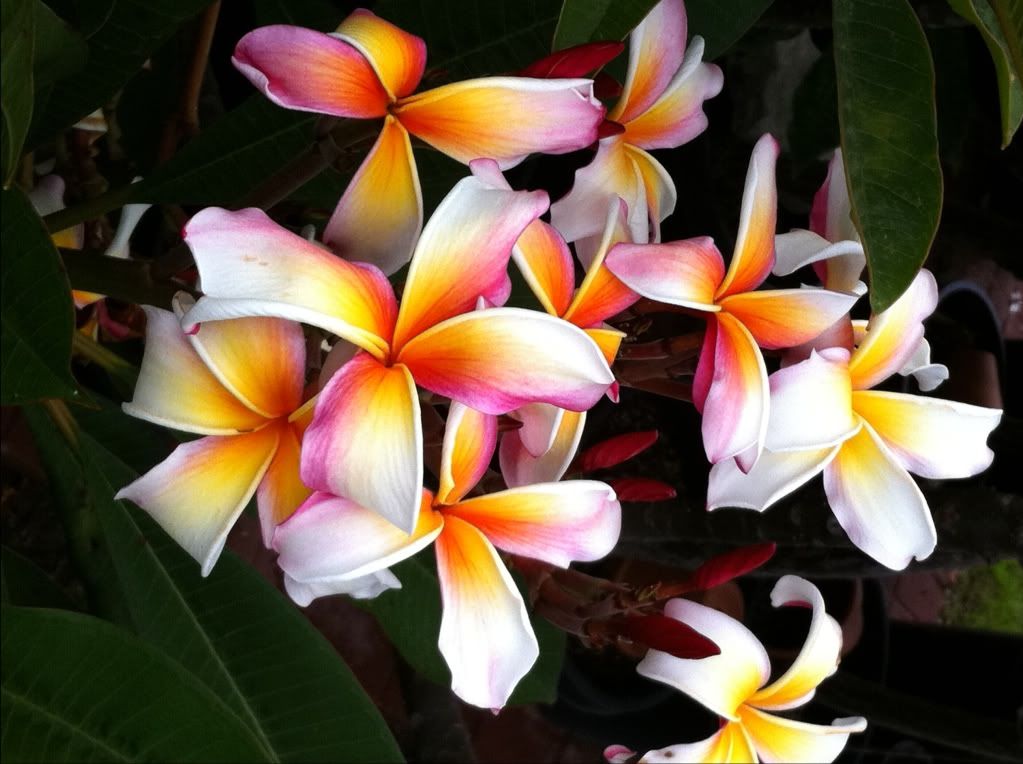 Duke:
Bonnie Fox (Super Strong Scent for those that love strong Frangipani)
Oz Plumie Australia(Seems to look almost day glow, super neon, bright)
Donal Angus (One of my fav domestic reds):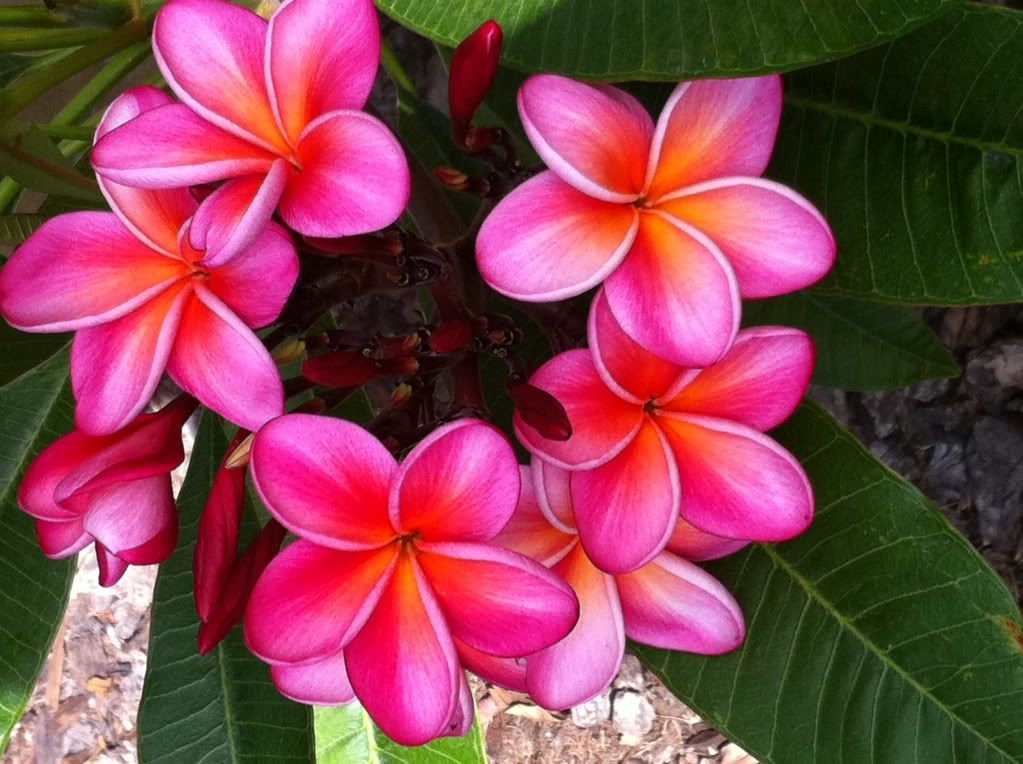 Singapore import from Barry Eng.. Lost the tag:
Ok thats it for now as the rest of the inflos looked beat up.
Happy Fall