Diagnosing my minis - blackspot and?
gardenInTheSky
(8b)
March 12, 2013
Hi, I have two minis with some problems. Mini # 1 (these leaves are both from the same plant) I'm pretty sure has blackspot (and powdery mildew), but I just wanted to verify. I have tried using molasses / baking soda / dishsoap, but I couldn't tell if it worked or not because my leaves would turn yellow and fall off a few days after application.
I also pulled off these leaves right after I took these pictures.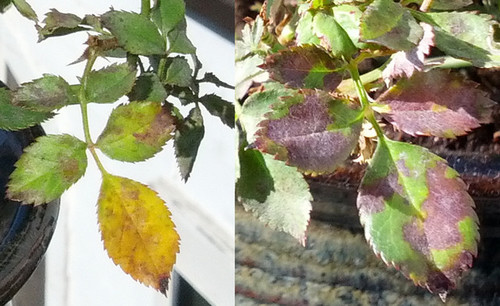 This post was edited by gardenInTheSky on Tue, Mar 12, 13 at 21:23