How long does it take for Jalapeno plants to grow?
scotty66
(8 Hutto TX)
September 7, 2011
I moved to a new home in July, it has a huge yard and one of the first things i wanted to do was put in a vegetable garden. Even though it had been over 100 degrees for 3 months straight with zero rain.... the gardening calendar said it was time to start a fall garden. Not having much time, I decided to start small with 2 raised beds.
The first weekend of Aug. I built a 3' x 12' raised bed and filled with a mix of soil (compost, garden and top-soil) from CasaDepot. I watered it and let it sit for overnight. the next day I planted 3 cherry tomatoes and 1 jalapeno plant (jumbo variety). A week later I built a 2nd raised garden (for: cukes, corn and watermelon), but I also put in 3 more jalapeno plants (2 TAM jalapeno and an Early Jalapeno) and another tomatoe plant in the original bed.
The gardens get full sun from 11:00am till sundown (7:45pm). Central TX has had record breaking 100+ degree days and maybe 80 degree nights. Due to the heat, I was watering moderately everyday (drip irrigation), and the tomatoe plants thrived. They went from 12" to 42" in one month. Meanwhile the jalapeno plants don't seem to be doing much. They have only put on a couple inches of growth and maybe a few leaves. When bought, all them were in 4 inch containers and about 6 inches tall.
This weekend we had a cold front blow in and our 8 day outlook is 90+ degree days 60+ degree nights. the cool nights this weekend has alredy jump started the tomatoes to produce lots of little green tomatoes!!! But I am wondering if i will see any peppers. It's only been a moth since planting, and the fall season has a ways to go... traditionally central texas doesn't see any frost till the start of december.
I may be a little impatient, but i would appeciate any feedback. Here are my 4 little peppers:
Grande Jalapeno planted first weekend of Aug. (the first and possibly worst looking of the bunch)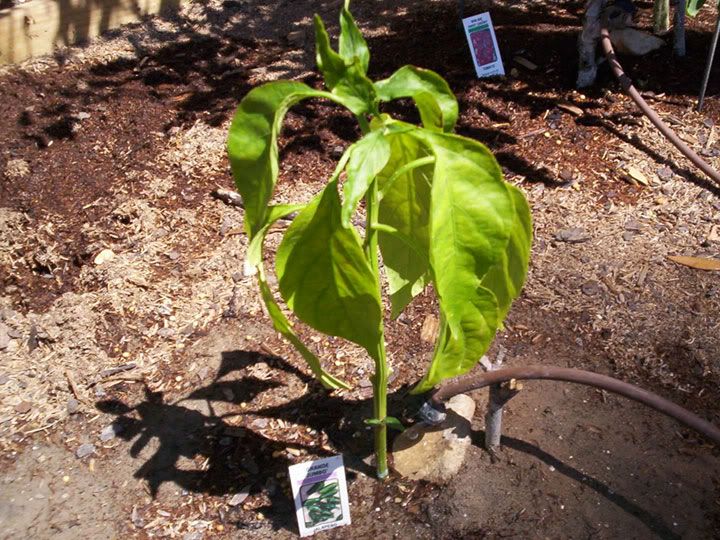 Early Jalapeno planted Aug 26th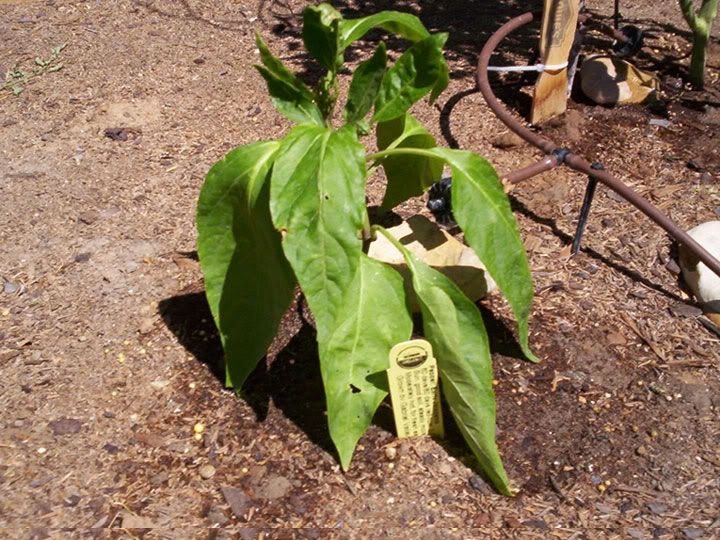 Early Jalapeno planted Aug 26th
TAM Jalapeno planted Aug 26th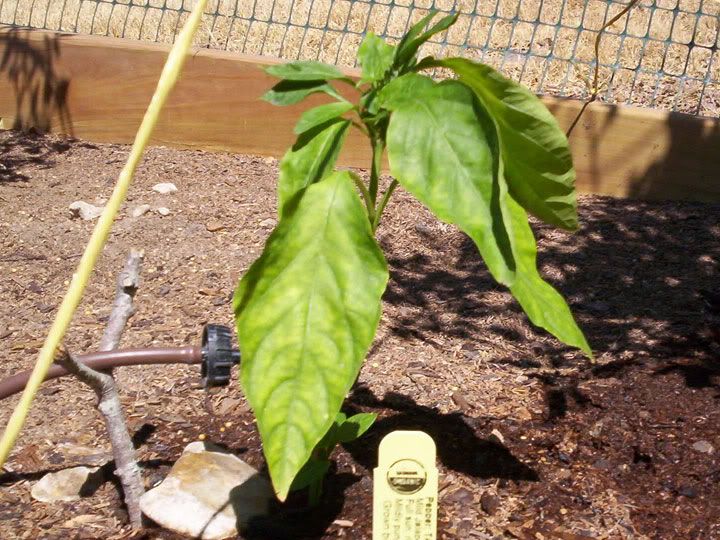 Even my Miniature Pinscher thinks the Jalapeno plants look small.