Roseart's #78, #79 and #80
ron_and_susan
(z8 GA)
March 21, 2010
I have been senting some of my Roseart's to relative's and have got up to 80. This is three of them.
The first one is Orange Fantasasia-I used mostly all orange roses with a lone yellow for effect.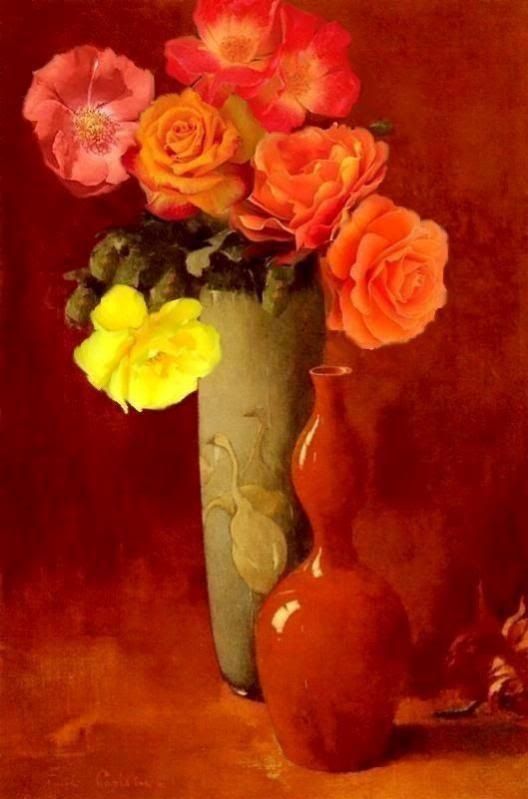 The second one is called Oriental Charm--I used roses that had that certain oriental feel especially with the vase.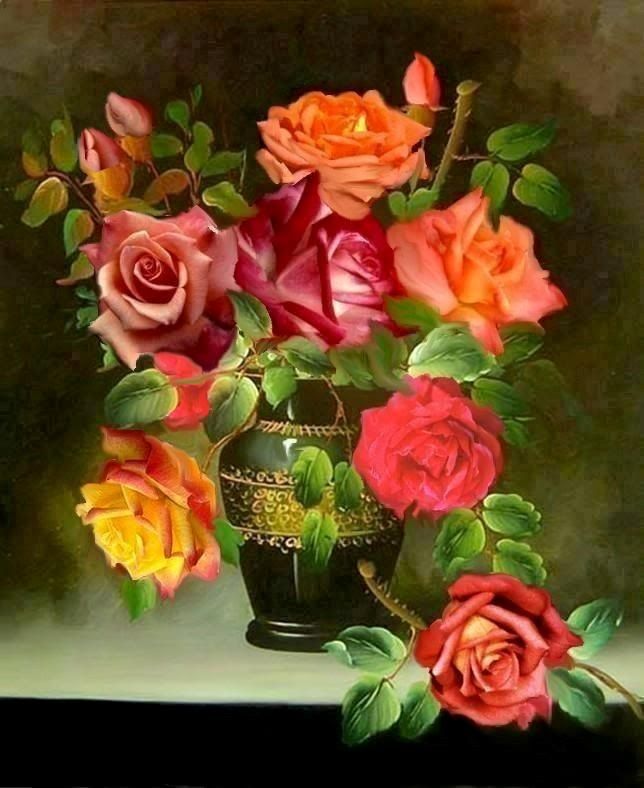 This third and last pic is called Oriental Magic--This pic had a magical feel to it and I added the bottle of wine for effect.--Ron