Mini-pink rose bush bought for Monther's Day!!
Hello all!
I have been posting in the citrus forum because I have been growing a meyer lemon tree for about 8 or 9 days. I also bought my mother a mini rose bush for mothers day. Here she is. I brought her inside because the next couple days are going to be cloudy and rainy so I wanted it to get some light from my indoor CFL setup: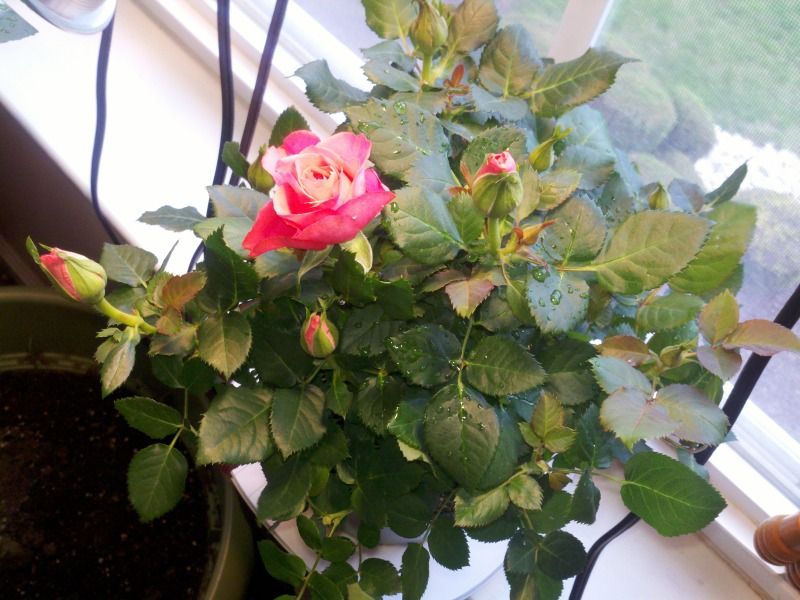 and a close up on the blossomed flower: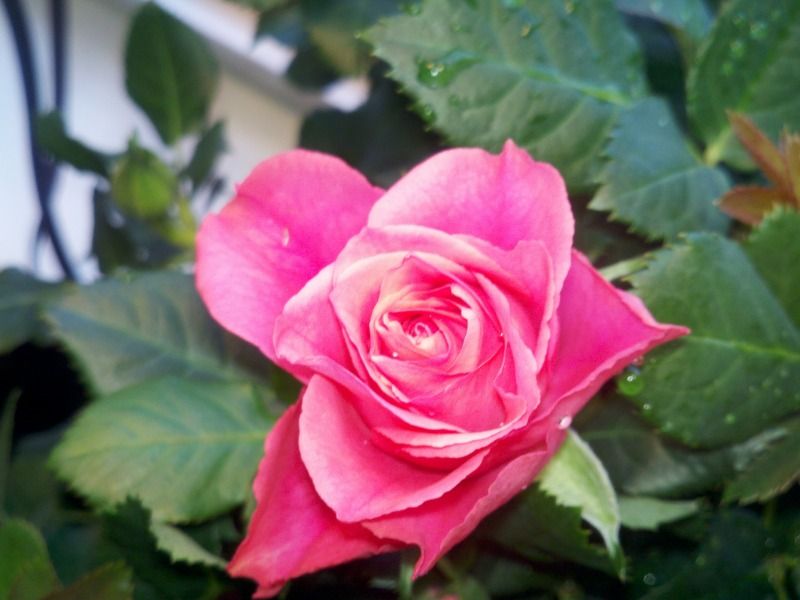 Let me know what you all think!?!?
Thanks,
Doc Citrus