Recent pic of my plummie
butterfly4u
November 30, 2012
About a month ago I posted a pic of my plummie that
I didn't know if it was a bloom or not.
Well, it is a bloom. I can't wait til it opens.
It already smells sweet in the room.
It was marked hybrid, that is all, I got it from a local nursery. it isn't a cutting, it must be from seed.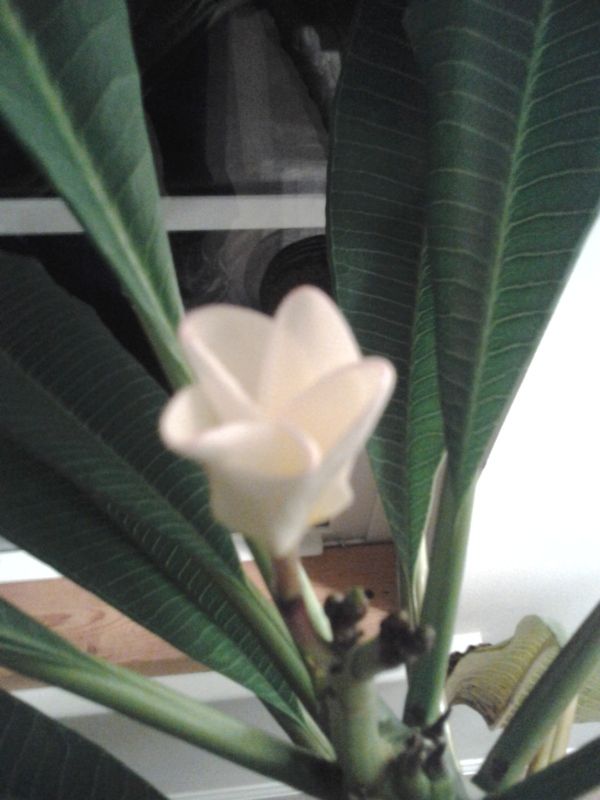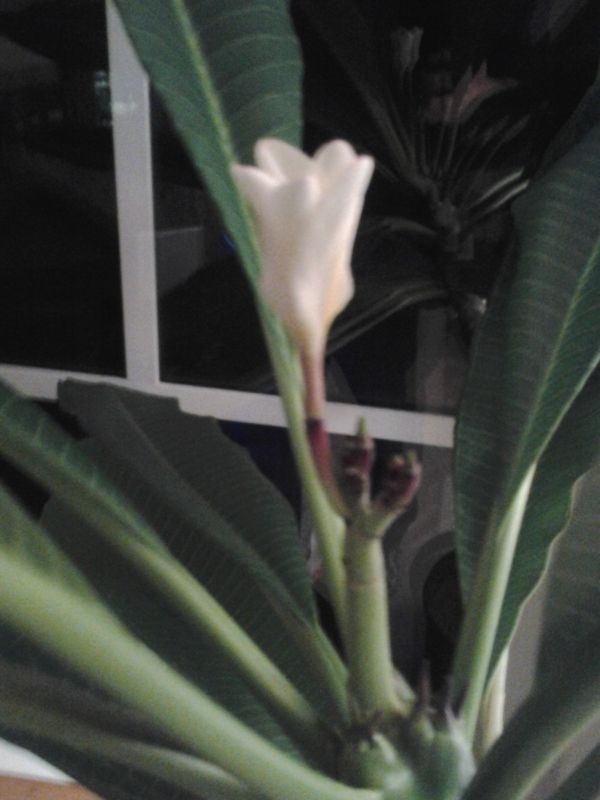 I have never seen a plumeria bloom in person before.
I am excited about this one.
My other plummie is sleeping for the winter, but this one
looks like it has other plans. LOL.