Some of the many faces of Sweetness
organicgardendreams
(z 10)
April 20, 2009
Sweetness (grandiflora) is new to me! I got her as a bare root own root rose from Jackson & Perkins as a birthday present from a dear friend in January this year. Since I was not familiar with that rose, I planted her in a container to make sure that I got a correctly labeled plant and also to see the color of her flowers in reality before I place her in the garden and not only on the advertisement photo of J&P.
The rose started to grow strong immediately, but first I have to admit I was a little bit disappointed when the rose started to bloom, because I expected to get a pure lavender colored rose, but the first buds contained a lot of a color that I would call mauve on the outer side of the petals. At a certain point I felt I had bought a bi-colored rose and I found the overall impression of the rose a little bit restless.
But when the flowers matured the rose really grew on me. They turned out to be a beautiful lavender and even though the mauve is still there on the reverse of the petals it is not so prominent anymore. The flowers are huge and full (relatively high petal count) especially for such a very young rose growing in a pot. The leaves are very healthy so far. In the meantime I really like the look of this rose, but the best is her fragrance. It is truly strong and very pleasant to my nose.
Altogether I would say that it is a very promising rose, but it has to become more mature to make a final judgment. Anyway, now I am in love with her and she will get a prime spot in my garden!
Please, let me know what you think of this rose!
Thanks for looking!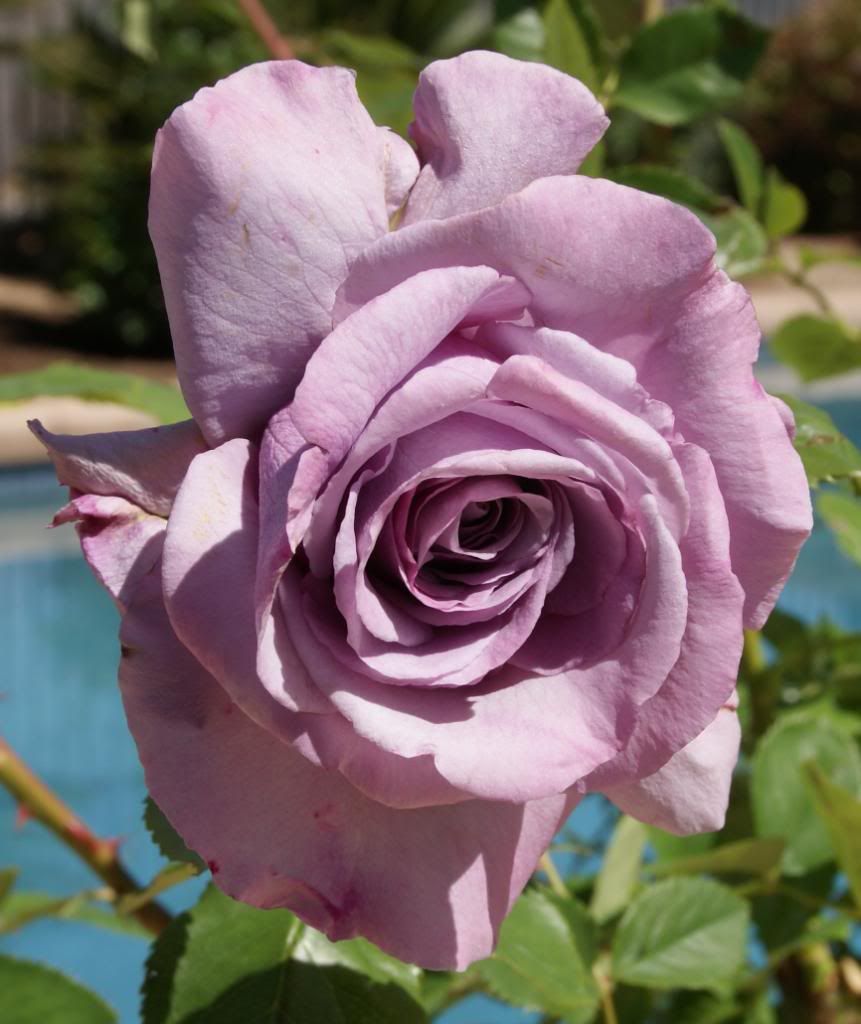 Mature flower

Side view, where the mauve reverse is clearly to see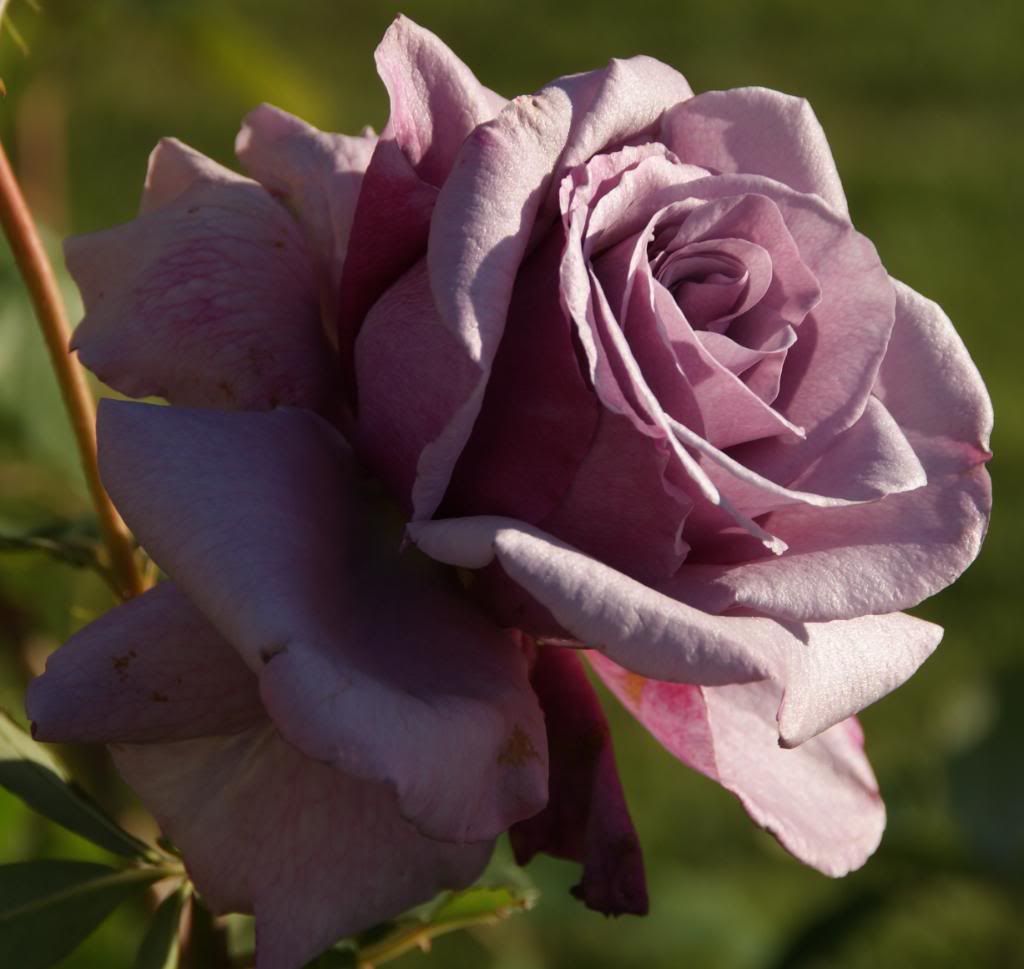 Mature flower in the evening light

Another bud opening

Young fully opened flower

Bush shot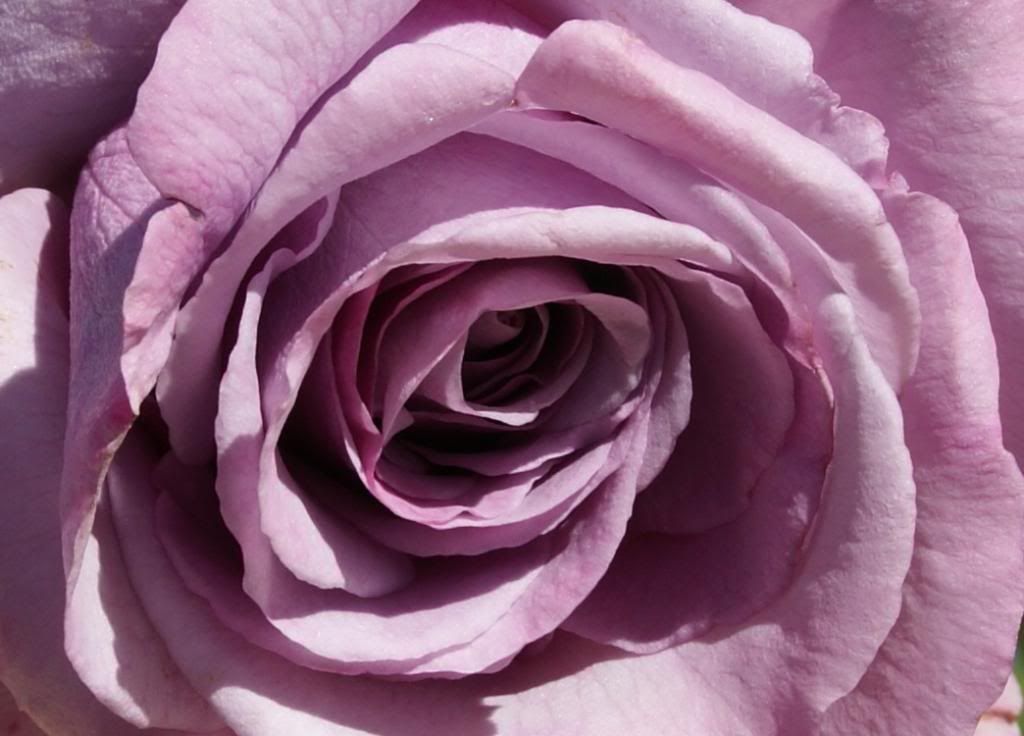 Close up