Spring and my favorites - Eden, Julia Child, Livin' Easy
My favorite moments during the weekend: enjoying my roses at their peaks and capturing their beauties for the lasting memories.
The Eden climbers are in their third spring reaching at the top of the arbor. I love everything about this rose: the color, the form, the mild scent...
Julia Child is always the best performer in my garden.
Livin' Easy is brighten up my garden and my soul.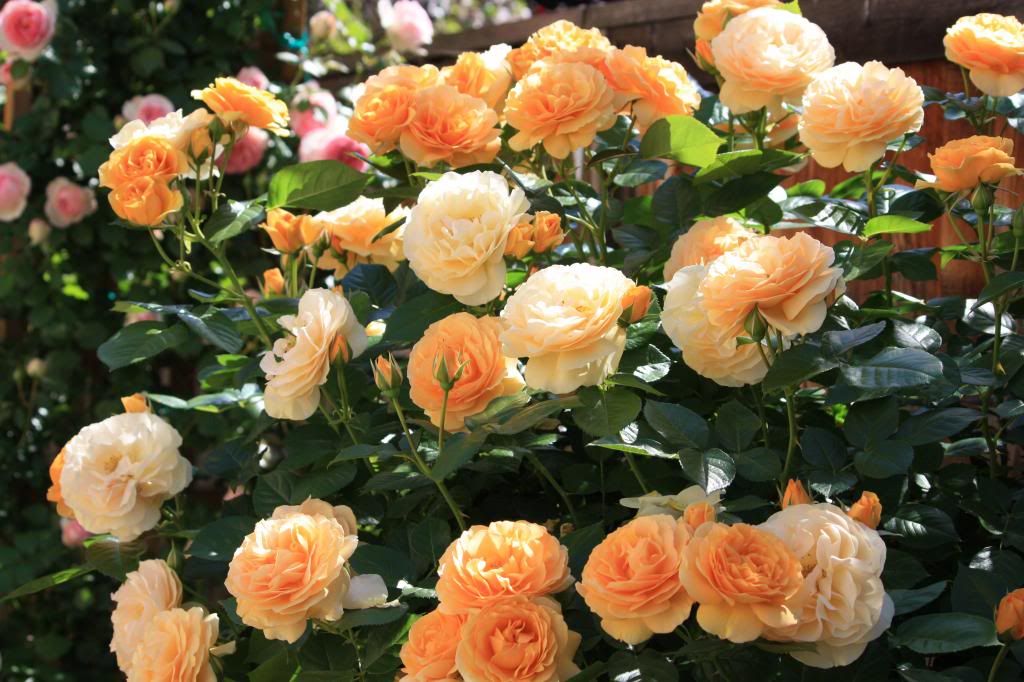 Please enjoy and thank you very much for looking.
KhaVi.