Eden - My all time favorite rose!
I love Eden so much that I added 3 of them last year to my tiny little garden (2 bare roots over an arbor, and 1 potted bush to climb against a wall). All 3 of my Eden are doing fantastic this year. However, one is outperforming because of its prime location with almost all day of sunshine.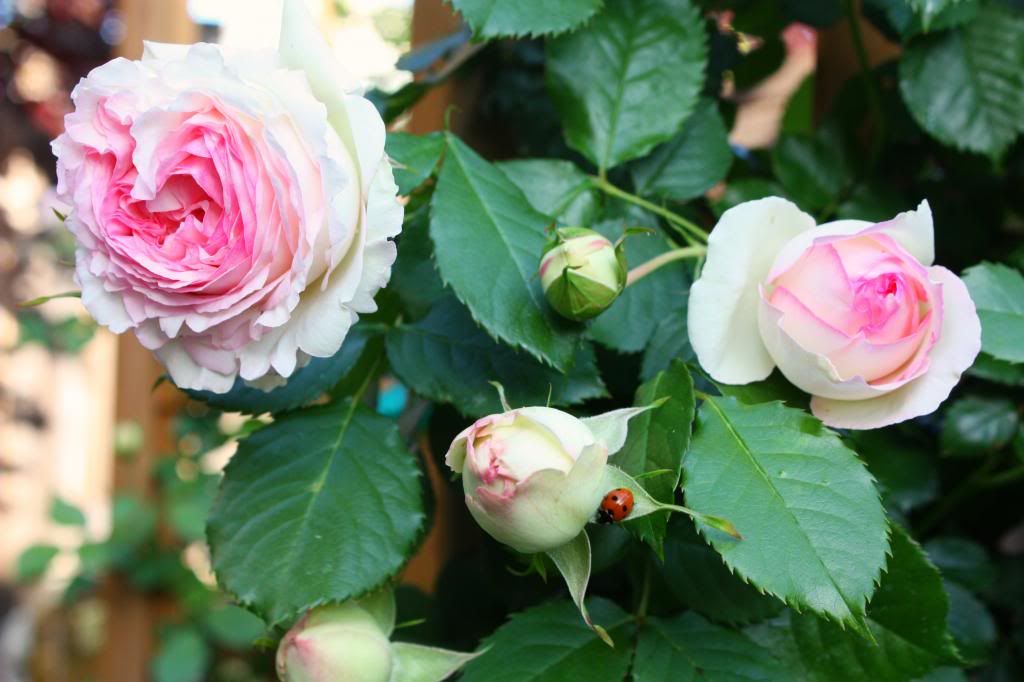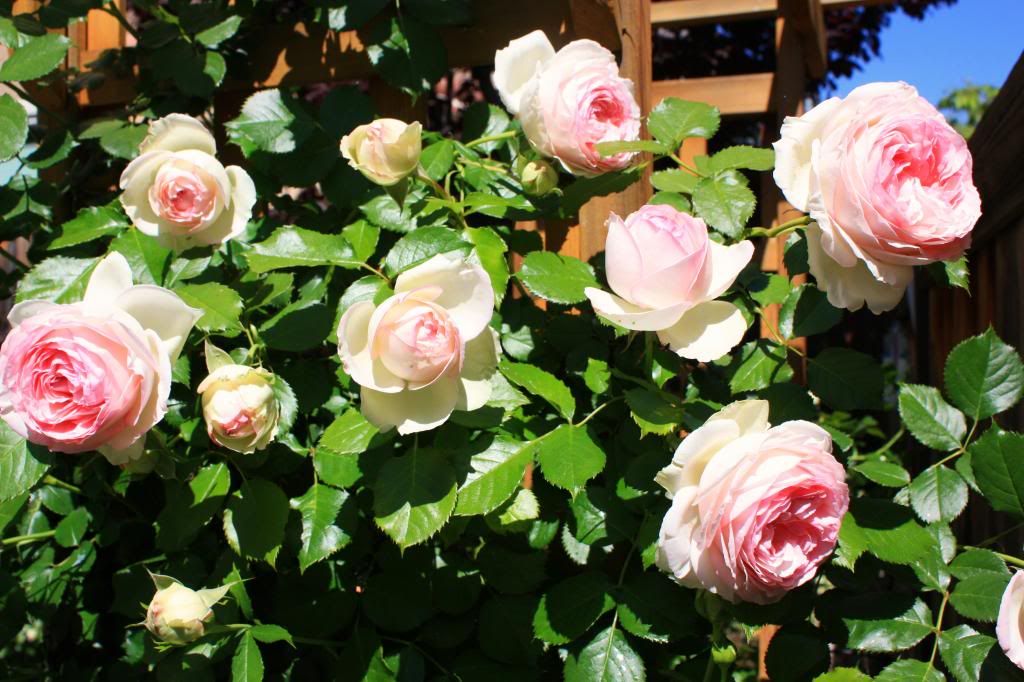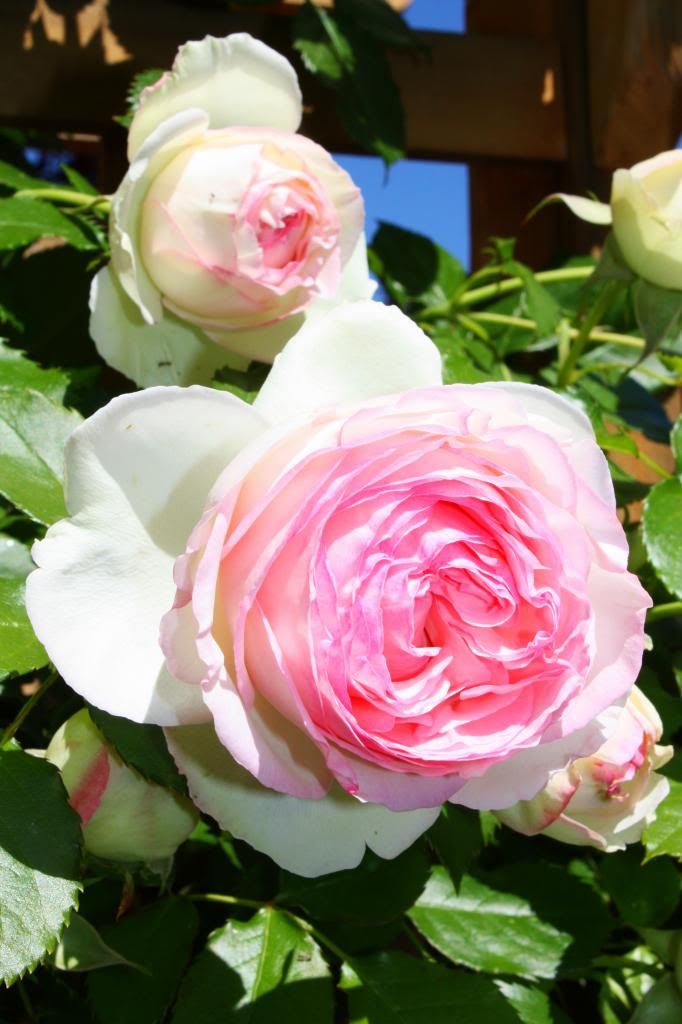 Thank you for looking.
Happy gardening.
-KhaVi