Last new inflo of the season picture
labland
(Inland Valley CA9)
December 13, 2010
OK, now my plumerias are starting to lose their leaves for the winter. Yet, in the last few days we have been having weather in the 80's again, these are pix of a new inflo that has been getting ready to bloom. I am glad it at least will get a couple of flowers open before it gets too cold. It is a No ID, apparently a shell type.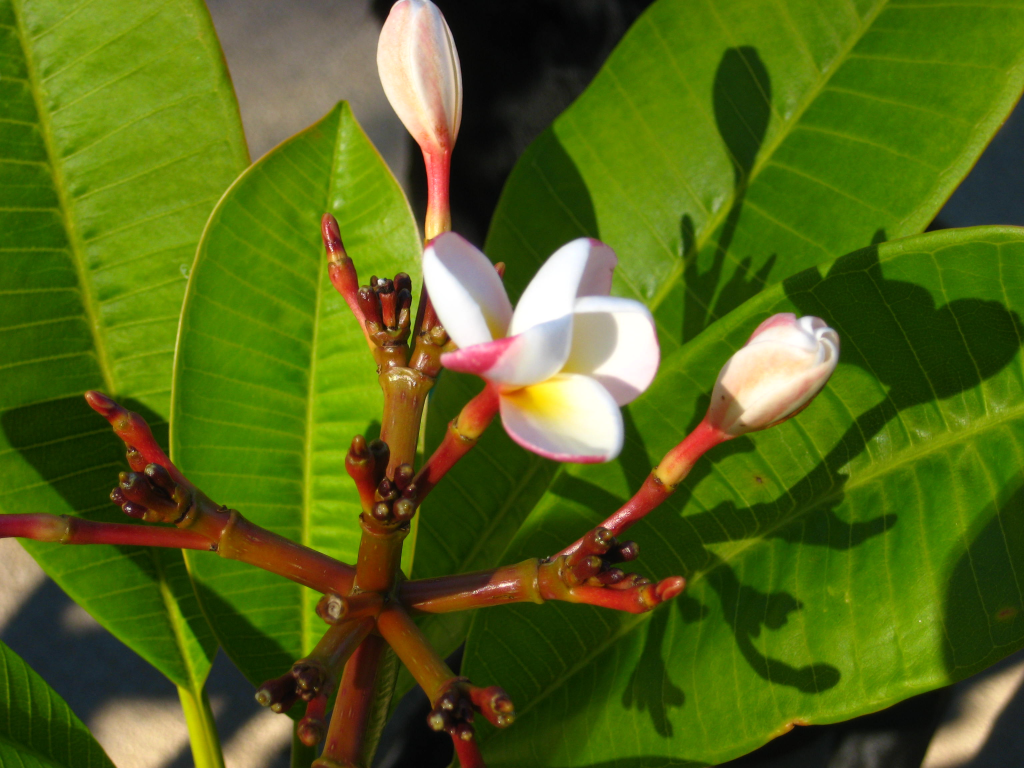 Here are a couple of close ups: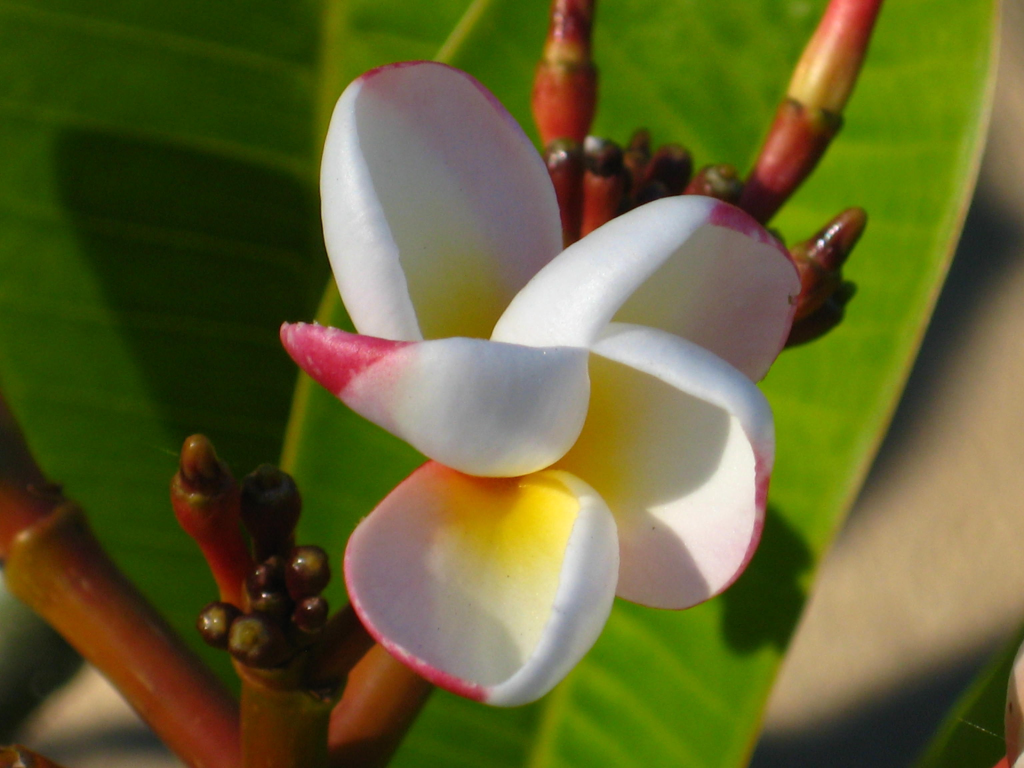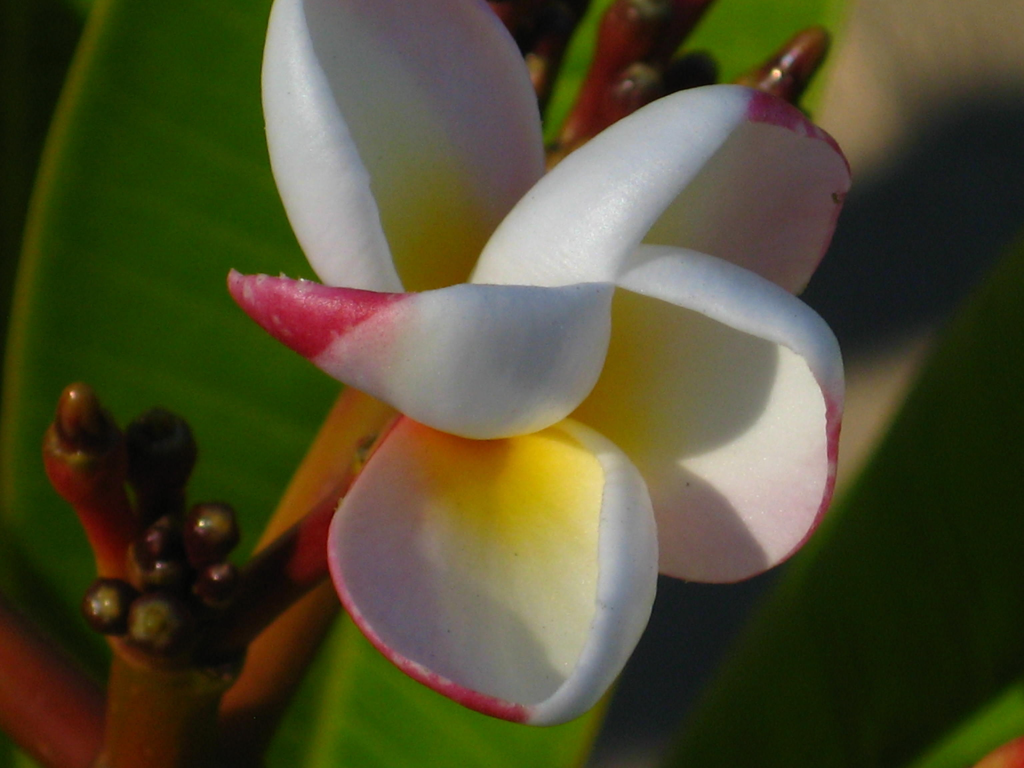 Hope everyone has a happy holiday season!