I.D. this mini rose
danty
(z9CA)
September 27, 2012
I saved this rose from oblivion a few years ago.
I found it sitting in a container filled with foul water and appeared to have been that way for a long time.
I re-potted it, put it in my plant hospital and then forgot about it.
Little by little it recovered and turned into a spectacular little mini rose plant.
But the label has been lost.
I would like to know its name if possible.
It blooms both singly and in large trusses.
The color is a pastel pink with a white edge around the petals and a pale white-pink reverse.
Attached a link to my Photobucket site for more photos.
Thanks,
Danty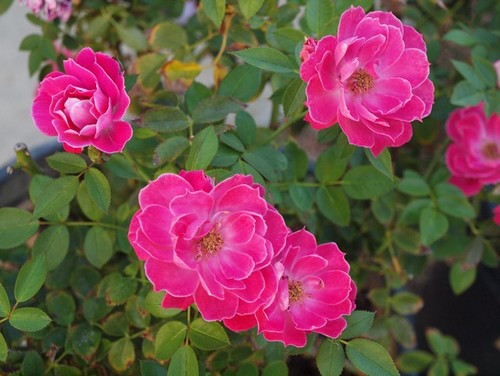 Here is a link that might be useful: Photobucket: Mystery pink mini