Help me ID this miniature please.
Resolute_Noir
(11 (Philippines/tropical))
March 1, 2013
I posted this on my other board but I don't think it got noticed, Anyway, I got this new miniature that needs identification. The picture has a fully opened flower (orange) and a fading mature (pink) one. Anyone know any minis that has orange flowers that mature to pink?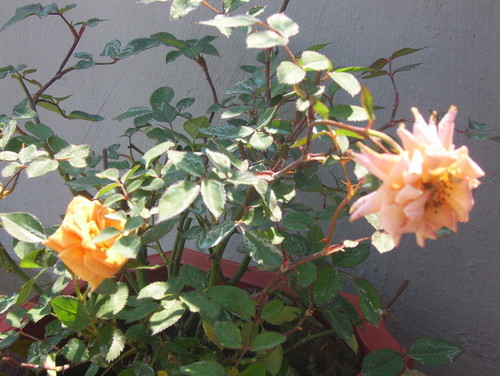 This post was edited by Resolute_Noir on Sat, Mar 2, 13 at 3:36