Cardinal antique rose?
I wish my camera took better pictures :(
We have local nursery that has beautiful plants, but the majority of them don't have names on them, which drives me crazy. I was there last weekend and saw an interesting rose. When I asked the guy what it was, he said "It's an antique rose". I said "Okay, but what's the name". He told me it was called Don Creeper. I had never heard of that, so I went home and looked it up and couldn't find anything. I had heard of Ralph's Creeper, so I looked that up and I'm pretty sure that's what it is. I went back to buy it and they had another rose they didn't have last week. We had a dejavu conversation. "What is this rose". "It's an antique rose". "Okay, but what's the name". "It's called Cardinal". The leaves were really shiny and it was so healthy looking that I decided I would take a chance and get it without reading about it first. Of course, I can't find anything on it. There were a couple of roses with the name Cardinal on HMF, but there's not much info and no pictures. I really have my doubts that Cardinal is this rose's name and I also have my doubts that it's an antique since I'm pretty sure Ralph's Creeper isn't an antique and he told me it was. He told me that it will get about 3 feet tall and has a spreading habit.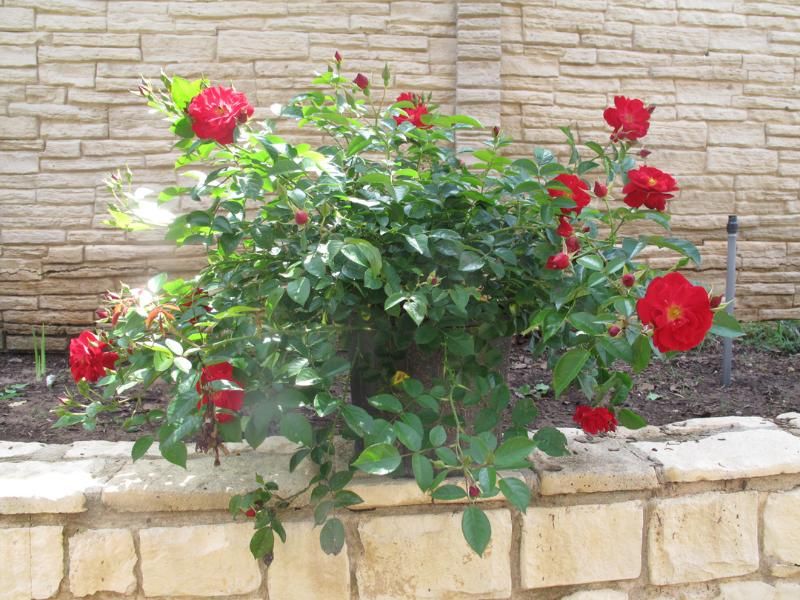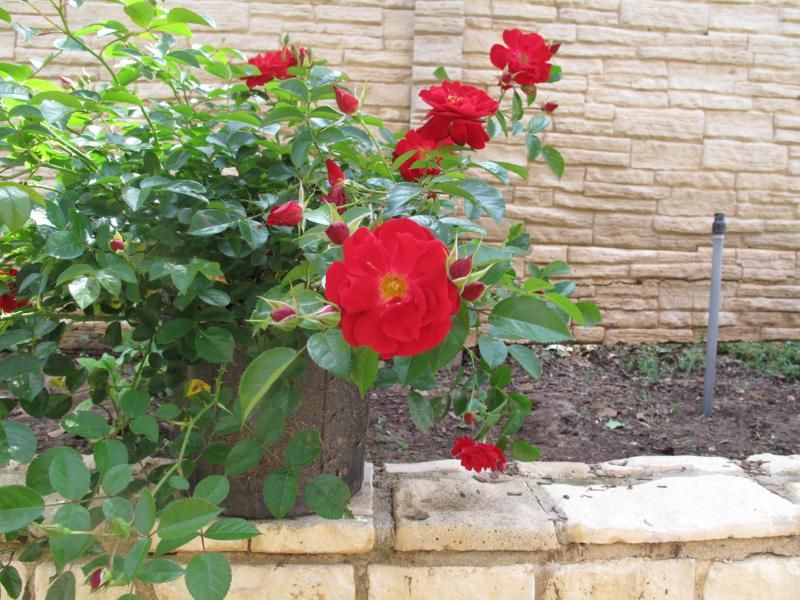 Here it is next to one of my Drift roses to show you a comparison of the leaf and bloom size.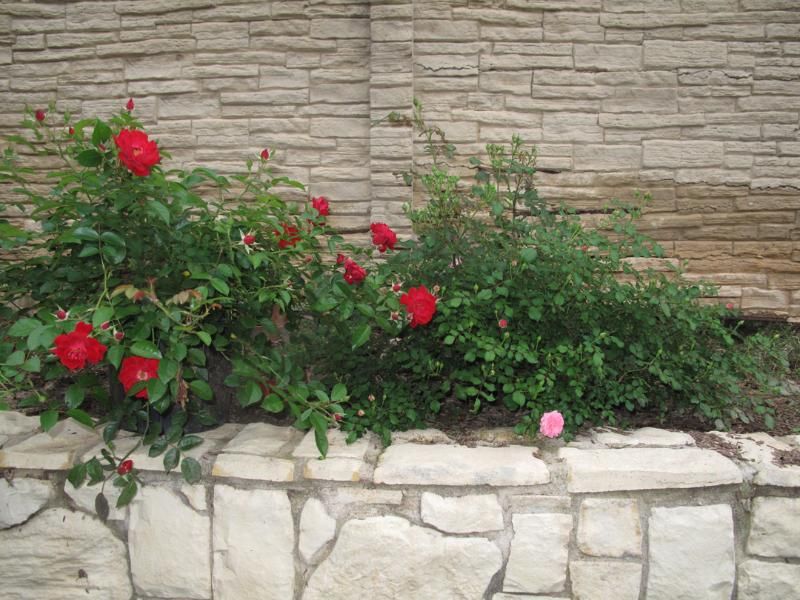 You can kind of see the shiny leaves in this one.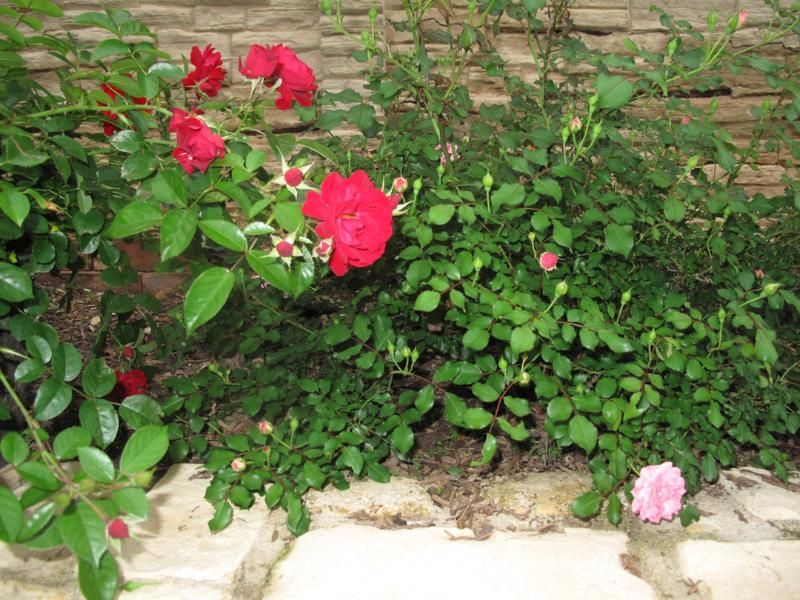 Also, there's no fragrance.