Label reads "John F. Kennedy Rose" but Home Depot got it wrong?
Home Depot label says this is a John F. Kennedy Rose. They are wrong, yes? Here's the label that indicates the JFK rose is pure white: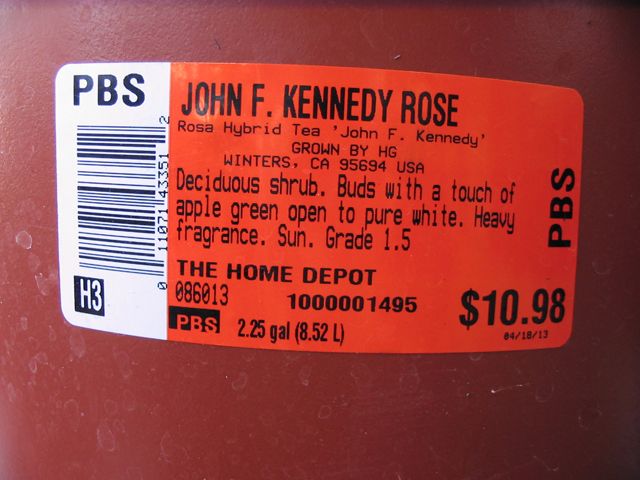 Here's the actual rose bush in the container:
It wasn't in the best shape (had advanced leaf rust, but I am treating it now) but was on sale for only $6 so worth a try at saving. You can see that the rose is very light pink (almost white) with a burgundy or cranberry tip to the petals. It has a really nice fragrance, not odd (e.g., fruity, spicey, etc.) but sweet and rosey like you'd expect. Each rose has a lot of petals:
It's appears to be a floribunda type rose:
Anybody know what this variety might be?