Which mauve rose could it be?
Last year I found this rose in Lowe's.
It was tagless, but otherwise healthy.
And for some unknown reason marked down to $6.
I had been coveting Angel face in the local nurseries for a while now. And it looked and smelled so similar I said. Why not?
Is it Angel face?
Two things stand out as different.
The first being the leaves on the ones at the nursery are rather glossy..These are rather matte. The second is the pictures I see, and again, the ones at the nursery always have ruby edges. I've never seen a trace on mine.
The fragrance is divine. The strong lemony fruitloops type smell I associate with lavender roses
It looks very pink in this photo lol.
I must confess this is my only photo as I completely neglected it last year. It languished in a pot.
Doing better this year.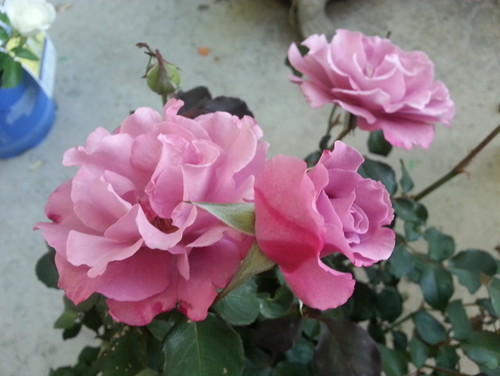 This post was edited by Ordphien on Mon, May 5, 14 at 9:41