Getting rid of clover, help!
So, I'm pretty sure this is clover: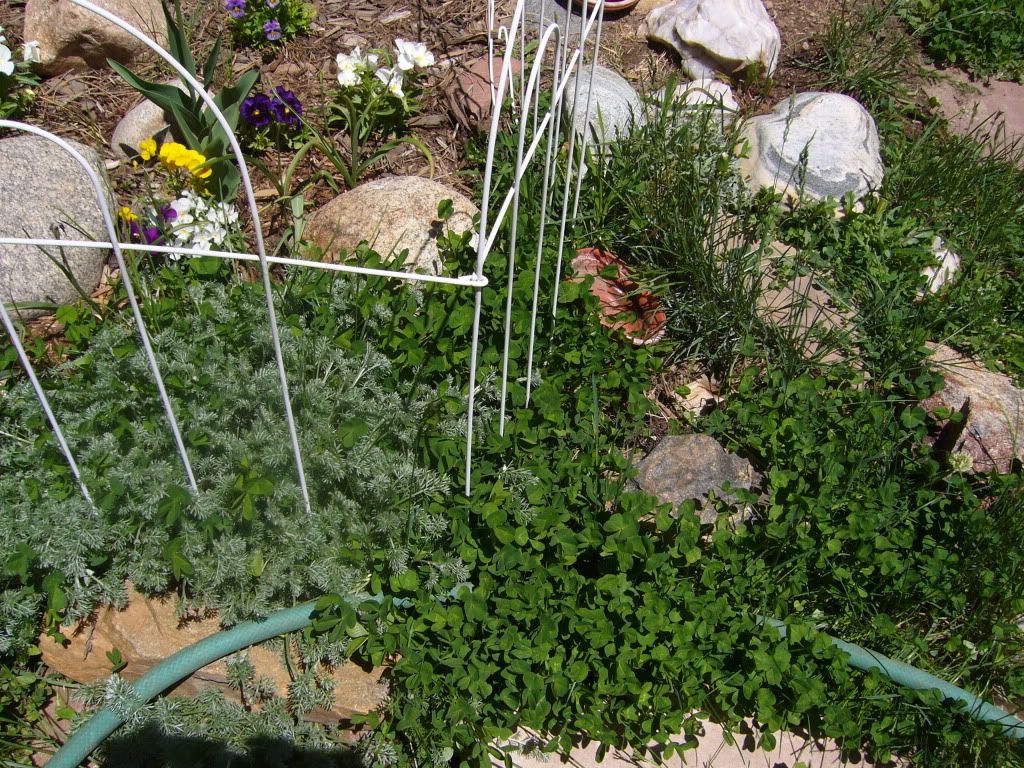 It used to just be on the edge of the bed and I pulled it out here and there. But, now it is encroaching well into my flower bed.
I'm afraid of digging it up and ripping it out because the parts in the soil just spread around when disturbed...right?
I'd love to know what I should do but I must warn, I will not use herbicide. I always think about it (bindweed!!) but cannot get myself to use it. Nope.
Can I just dig it up and replace the soil with new?
Thanks!!!