ID for this yellow and pink blend, please
The buds have not yet fully bloomed on this one, but I'm ready for some early guesses. Right now I'm leaning towards "Pullman Orient Express," aka Love & Peace, but I'm not an expert. Agree, disagree?
I'll post pics later of the full rose, of course.
Info on the plant itself: it is the most robust in our yard, and out of all the rosebushes we have (20-30 of them), this was the only one that did not suffer *any* apparent damage during this past severe winter. The rose is scented, and I recall that it does set hips in the fall.
Bud: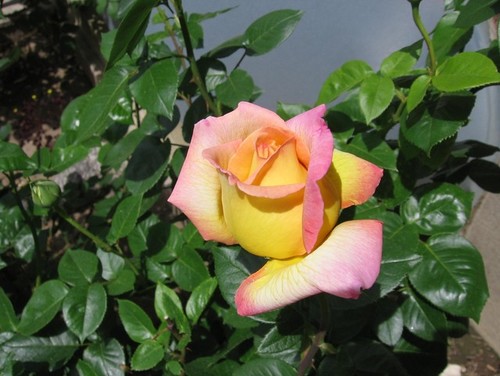 This post was edited by Weberriver on Fri, May 23, 14 at 15:17