Seedling Pic
This is my favorite rose this year.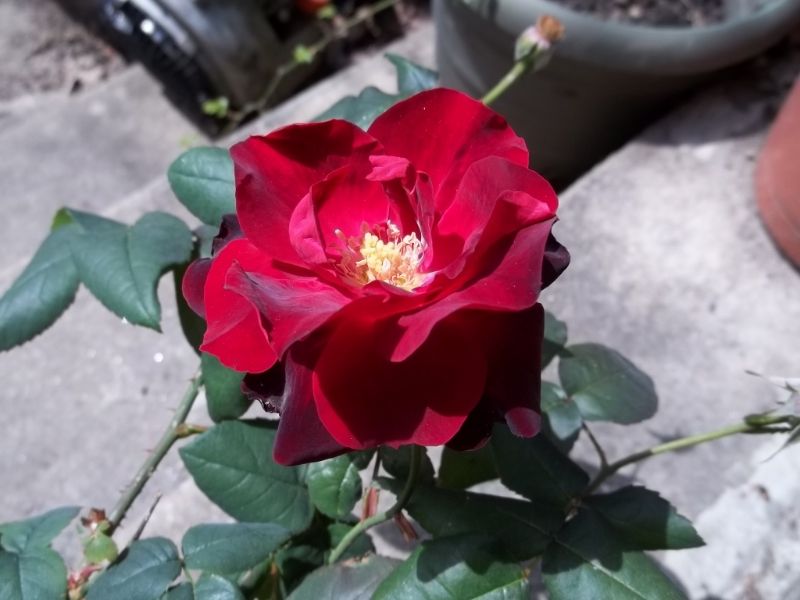 I'm very excited about it. Looks a lot like mom (Knockout x Oklahoma), but slightly more full (the previous bloom had 22 petals, this is an "immature" bloom- camera broke so there probably won't be anymore pics for awhile).
Fragrance to die for. Super strong and scrumptious. I had tons of seedlings from the same parent. This was my favorite, from the beginning, just because of the fragrance. Foliage is looking pretty good, too, though.