Help to ID these 2 roses
Forum, I need help identifying these 2 roses. I have 2 close up of the pink rose but no close up for the red one. If a close up is needed, or whatever other information, please let me know.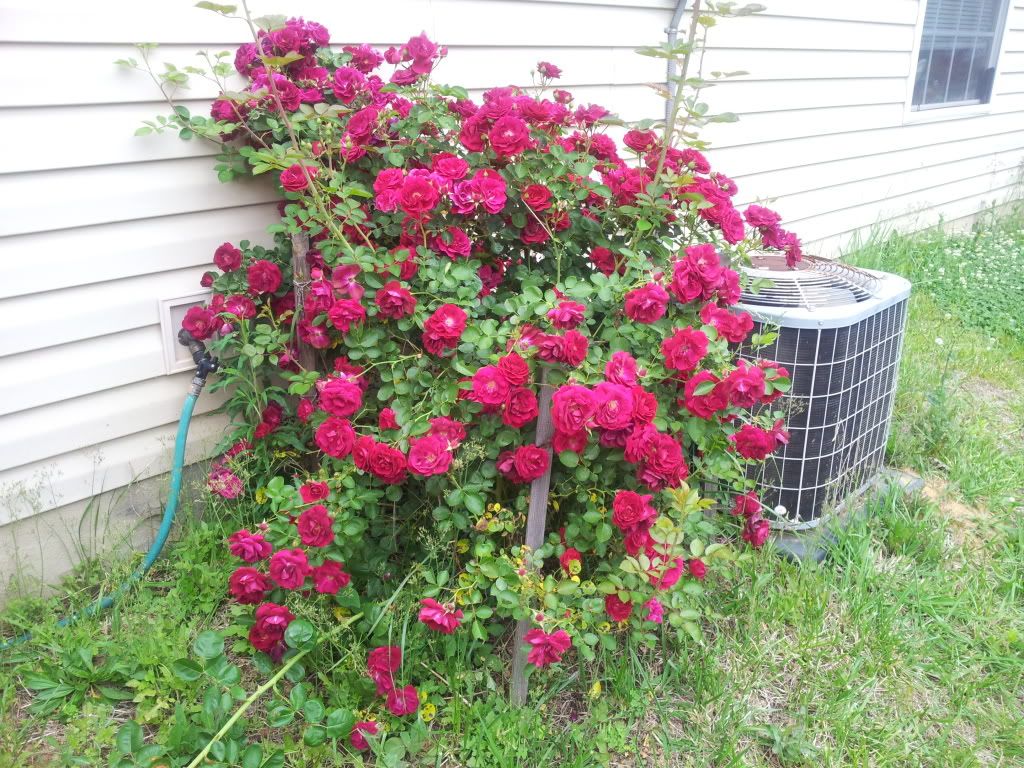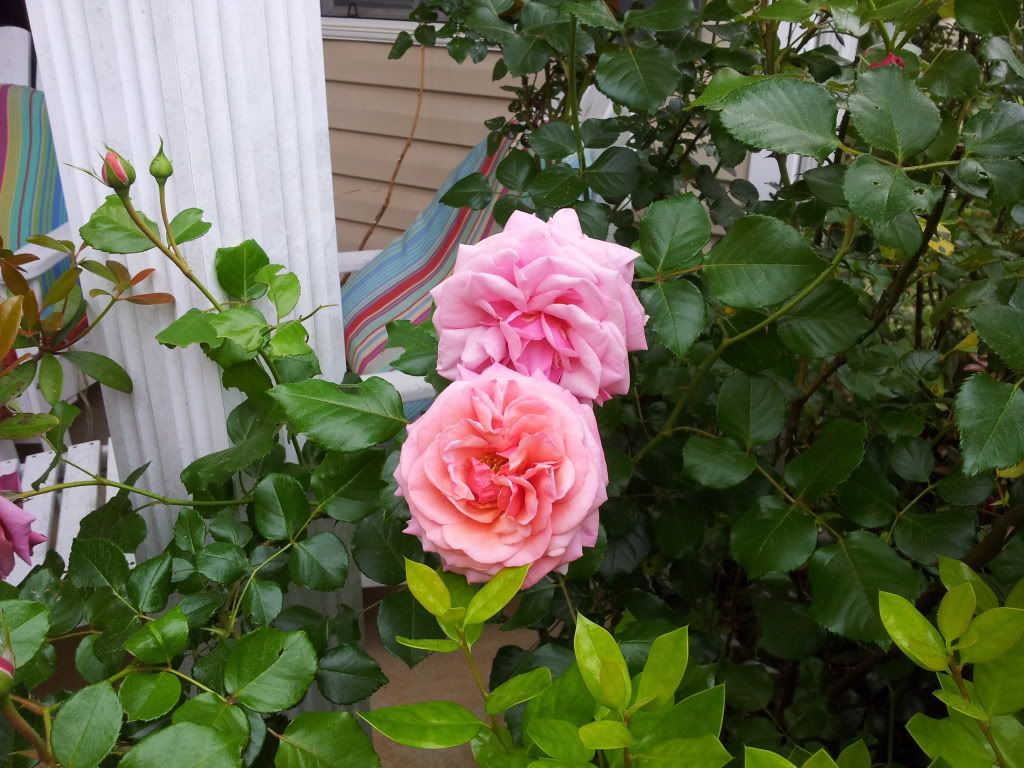 This fall Im planing to try to grow as many of the red rose as I can by using cuttings. I have to trim it anyway, might as well use those plus my goal is to have this rose growing all around the house. I will attempt a few cutting to see what works before I go all the way. I have 2 bushes of those reds. The pink is probably going to be pulled, im not much into it and my ex planted it on the wrong place...
Thanks!