Thai Hot Mini-Harvest (pic)
greenman28 NorCal 7b/8a
September 30, 2009
Picked some Thai chilis this afternoon...
These little peppers have been the life of the party lately. They have a tangy savor at first...and then the heat hits - not mindblowingly hot, but a solid five to six minute burn. I like to muddle together green and red peppers, cilantro, salt, lemon juice, and MSG in a mortar with a pestle. Makes a fantastic meat dabbing-sauce.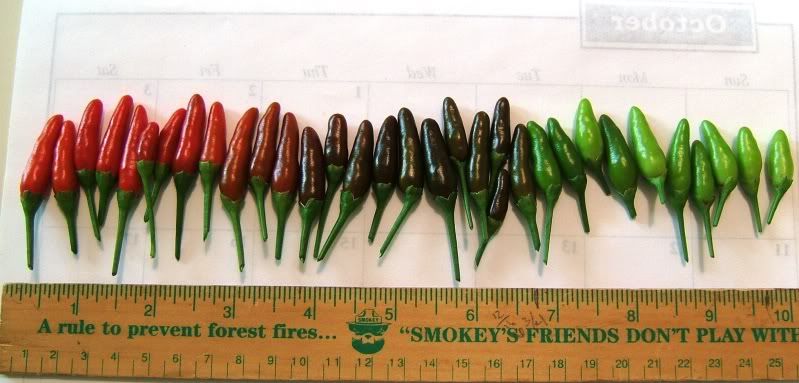 I included a link to a Thread with additional pics, back when I had just received the pods and was trying to figure out an identification. I'm leaning toward Thai Mound...but it's hard to say conclusively.
Josh
Here is a link that might be useful: Pepper ID - small, skinny, red (pics!)