ID for this pale pink/peach rose, please?
Information: I don't know its age, it's probably fairly cold hardy, but it is less heat/drought tolerant than some of my other roses. (Got droopy during the heat yesterday.)
Also, we have a second rose bush that I thought was identical to this one...they have very similar foliage and thorns, and early buds look very much alike. I honestly just thought we had two bushes of the same type. Yet as their roses have each matured, that other one is more obviously (light) pink than this one is and has more petals. Possibly they are related? Dunno if that'll help with ID or not though.
Bloom: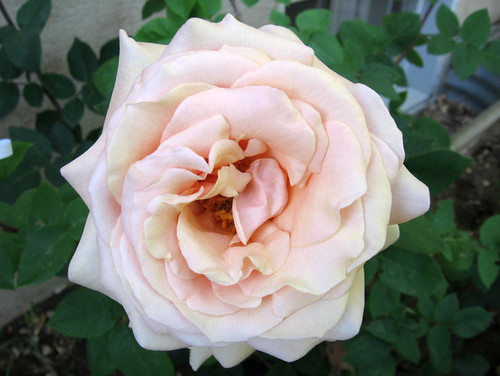 This post was edited by Weberriver on Mon, Jun 2, 14 at 2:53