Help me identify my great-grandmother's rose!
Hi, I recently rooted some cuttings of a beautiful climber from my grandma's house in Washington state. My grandma said she remembers the rose covering the wall of her mother's house when she was a child in the late 1920s and 30s.
I'm new to roses so I really have no idea of where to even start in identifying it. I'd love any help I can get!
It's a repeat bloomer
the leaves are soft underneath but smooth on top.
Grandma says she hardly gave it any TLC in the past 50 years it's been growing so even though it looks bad now it must be fairly hardy!
I've attatched photos - let me know what details I've missed so I can make it easier to identify.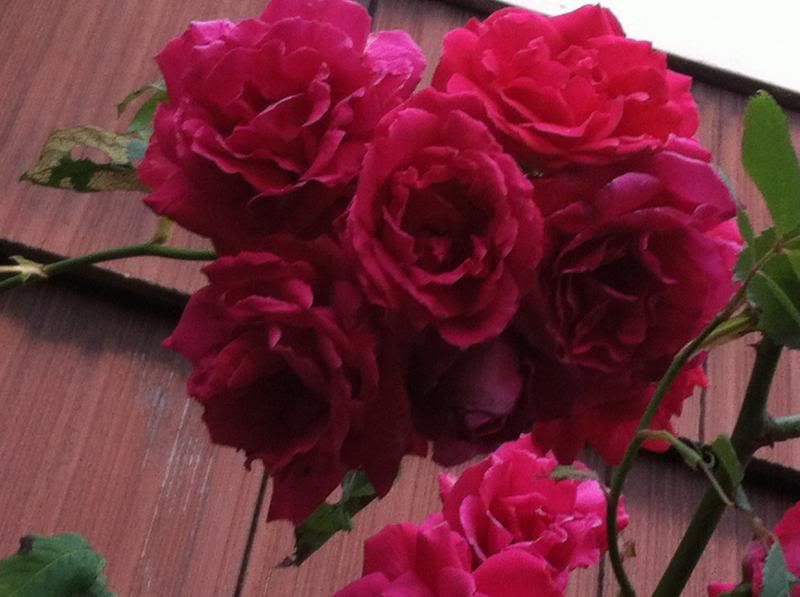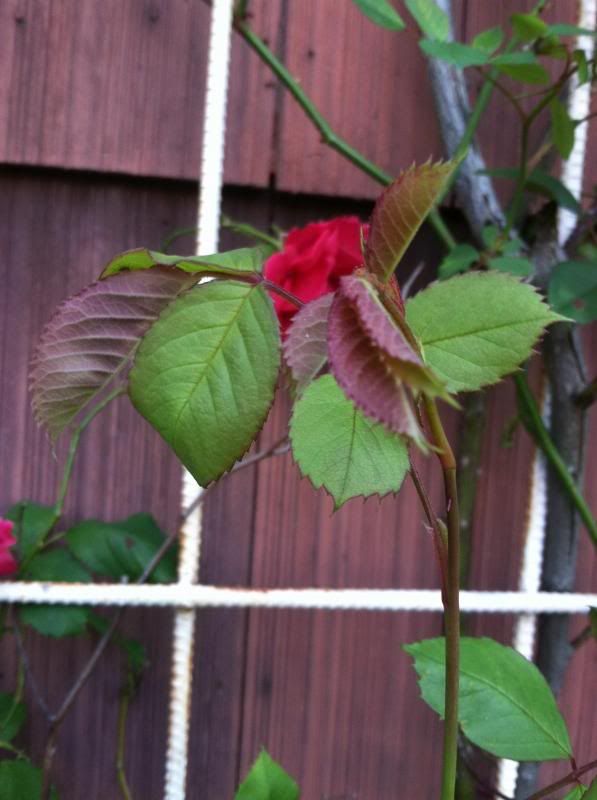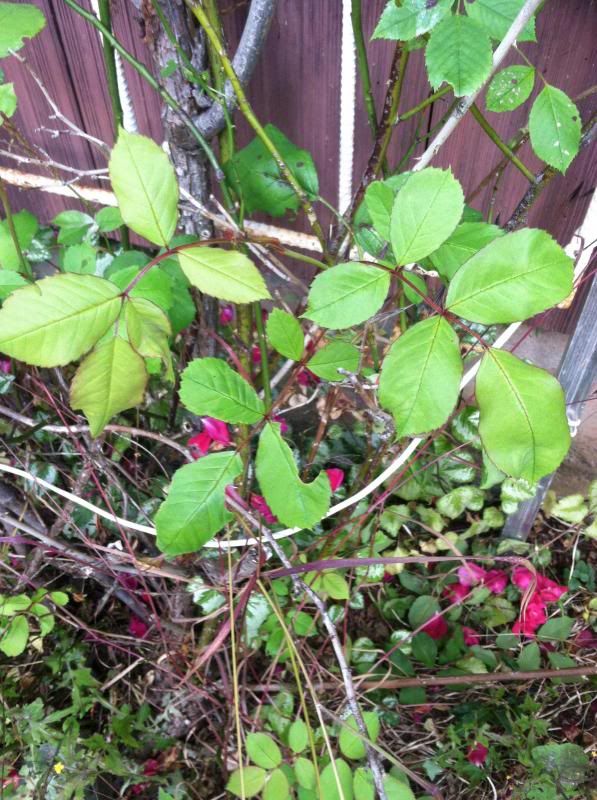 Here is a small flower - they get about twice as big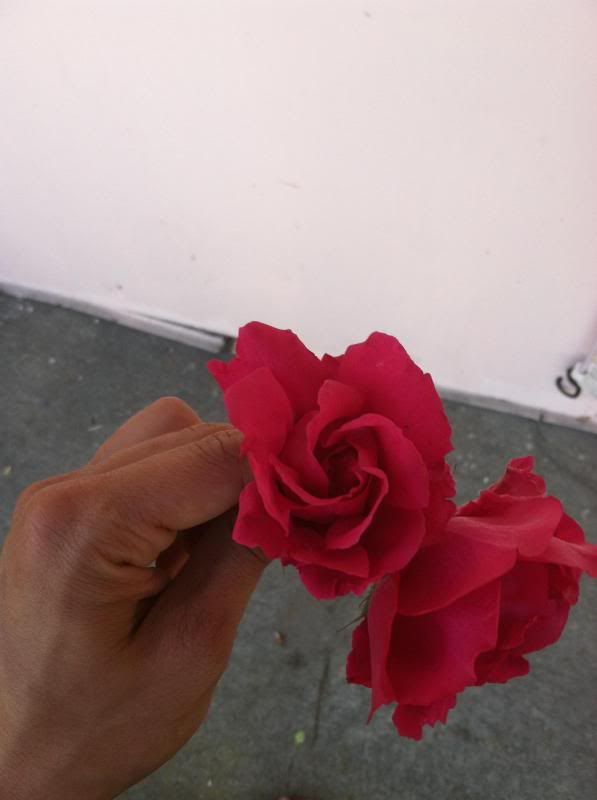 And this is my own plant that I rooted from cuttings of grandmas! (I'm pretty excited, it was my first time ever doing cuttings)

Thanks so much in advance for all your help! I understand that some roses remain unnamed and/or unidentified but it would be fun to find out about this one if possible. Also, I posted a question about how to prune my grandma's plant in the other forum so if you'd like to comment on that go to http://forums2.gardenweb.com/forums/load/roses/msg0617235913468.html
Em