Two different Climbing Pinkies, Brass Band, and more
hosenemesis
(SoCal Sunset 19 USDA 8b)
May 26, 2011
Climbing Pinkie has peaked in both my garden and my mom's. Hers first, since it looks like a dang wedding. She has Pinkie on one side and Renae on the other: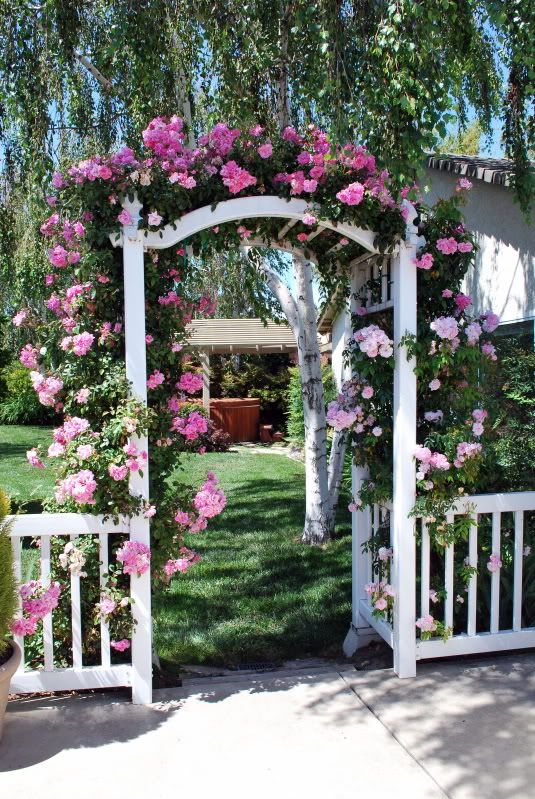 Pinkie:
Renae:
Here's mine: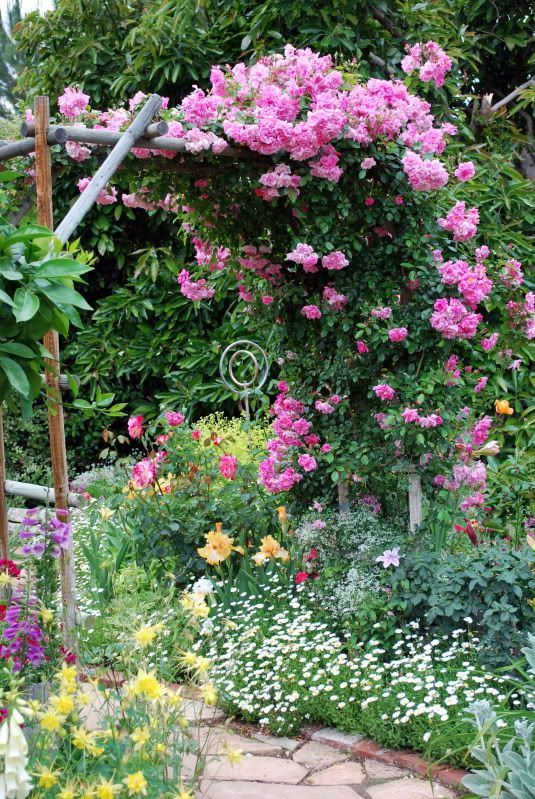 Here's the back, with a pretty hippeastrum: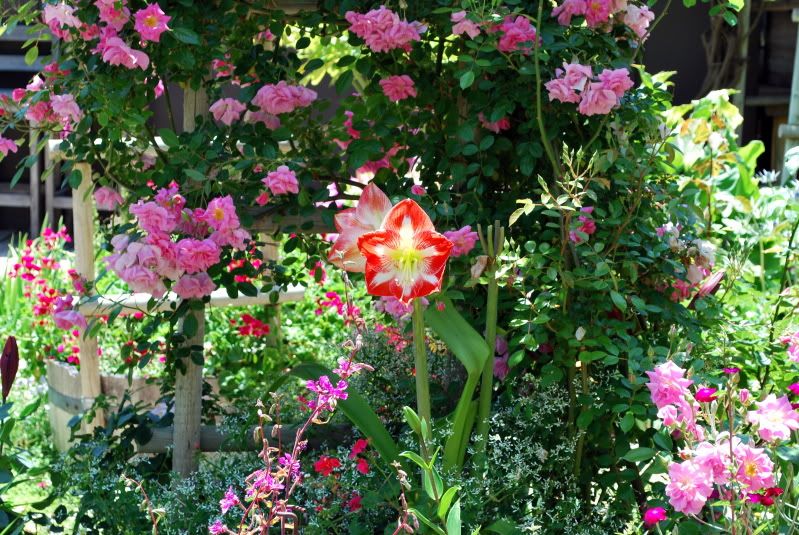 Bronze Star: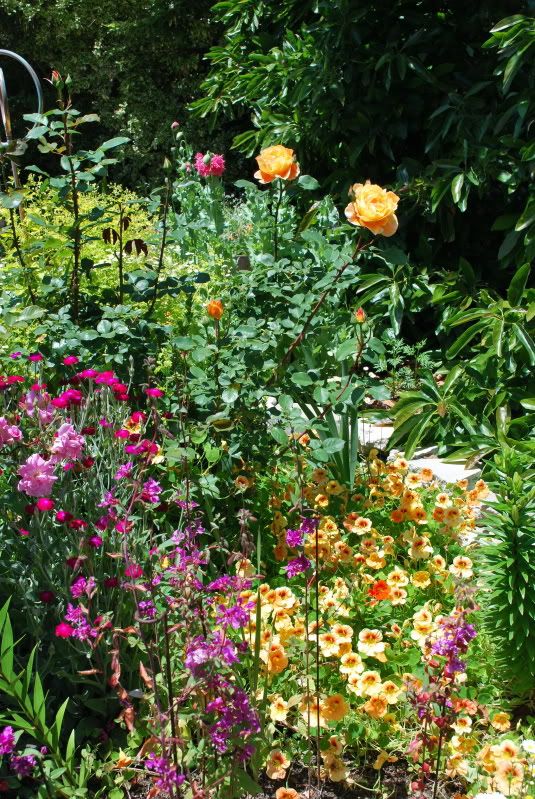 Bishop's Castle: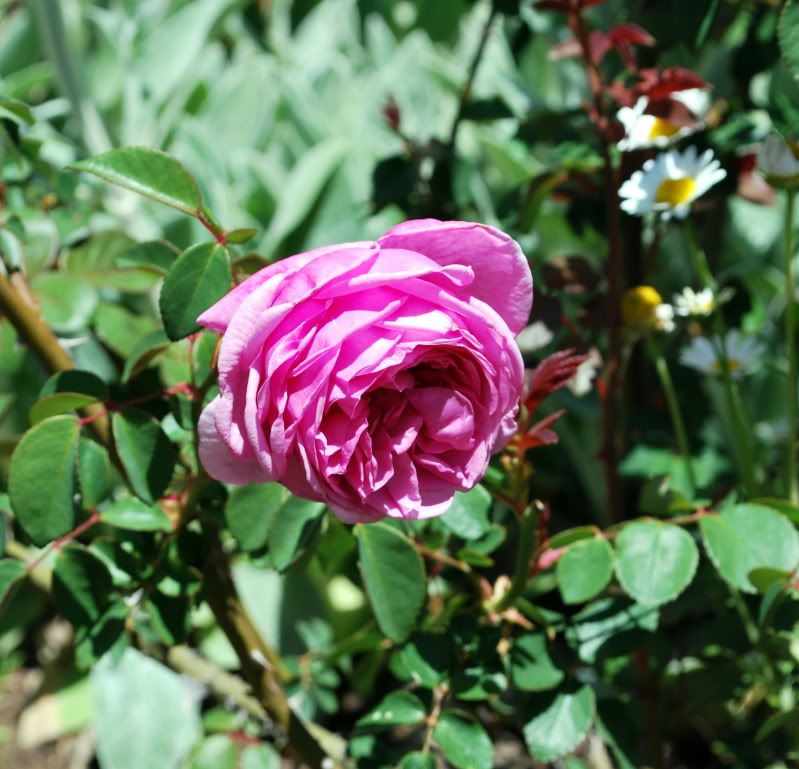 Showbiz: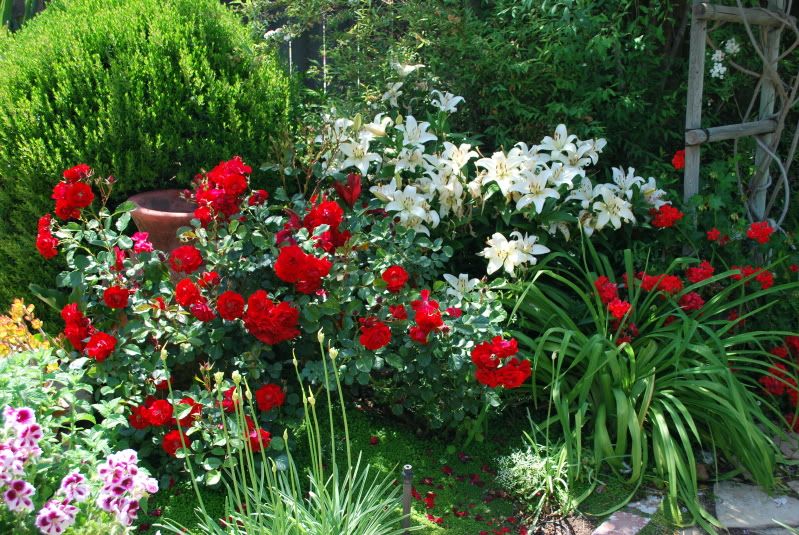 Double Delight with Cajun Rhythm irises: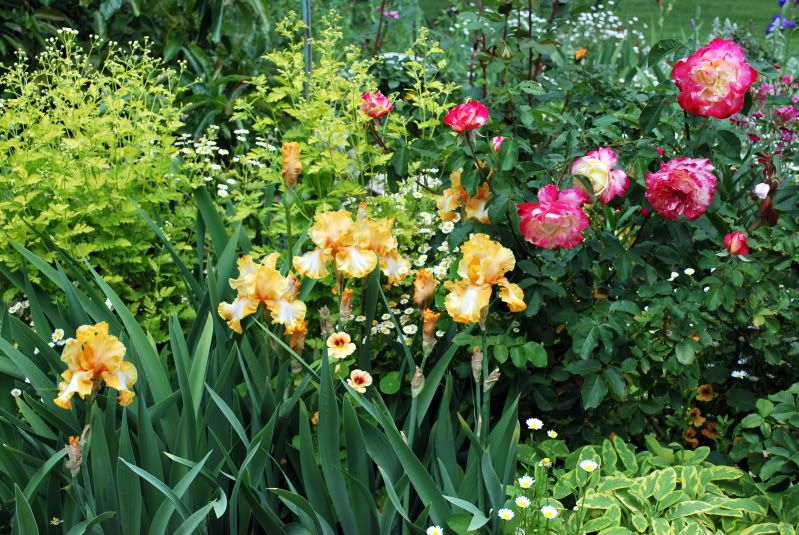 It's been a lovely cool spring here. I wish all of you had the same good fortune, and I am thinking about everyone in the path of the tornadoes and flooding.
Renee