Mister Lincoln & stuff
jim1961 Zone 6a Central Pa.
August 12, 2014
I decided to start a new thread.....
First off Strawberryhill Bayourose asked you a question about roses in "Bouquet of No Spary roses thread...
Farmerduck from NJ planted a Plum Perfect Rose this Spring but it never bloomed so I suggested he check for Rose Midge. He wrote back and said it looked like his garden may be full of Rose Midge.
Question: How can we protect ourselves from Rose Midge coming from vendors in the potted soil or on the rose plant itself???
Maybe soak the entire pot and plant underwater for awhile???
Our Mister Lincoln in a container is blooming... Right now I have him on the back porch because of thunder storms and rain. You know what that can do to blooms..lol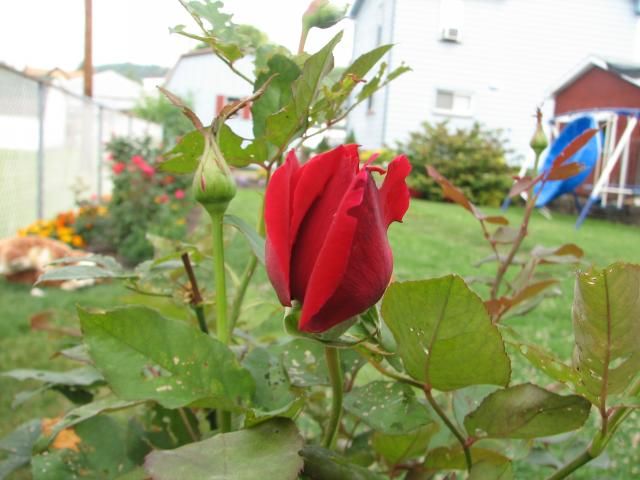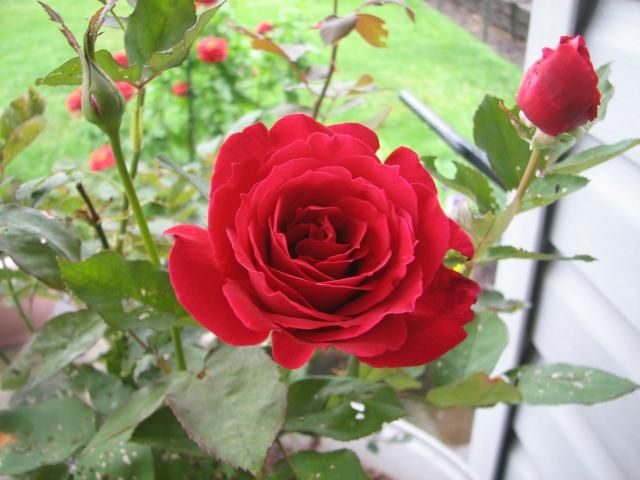 I thought the Yellow Marigolds I planted around the Double Knockout rose bed was to bright. It seemed to take the focus off the red roses...
SO I found these softer yellow shaded Marigolds which I'll try next year. I just ordered 4 packs of seeds...
This post was edited by jim1961 on Tue, Aug 12, 14 at 10:08