Does anyone know this dark purple/ crimson moss rose?
boisenoise
(5/6 West)
June 24, 2007
This is another one of the Idaho Botanical Garden's "mystery roses" (lost label; no one knows its identity!) The IBG would like to get its roses properly labelled and recorded. If anyone recognizes this rose (or any of the others that I have posted on this forum), please let me know! Thanks so much!
This one is a moss rose, I think, although the "moss" is pretty sparse! Flowers are small, very double, and deep purple/ crimson. The flowers are slightly lighter-colored in the center than on the edges; outer petals have a mottled look, almost as if they are faintly striped. I think the rose could be described as having a "silvery reverse" (I have seen this phrase used on helpmefind!")
The shrub is small, sparse, and rather gawky. Canes are very thorny. Buds are squat and stout in appearance.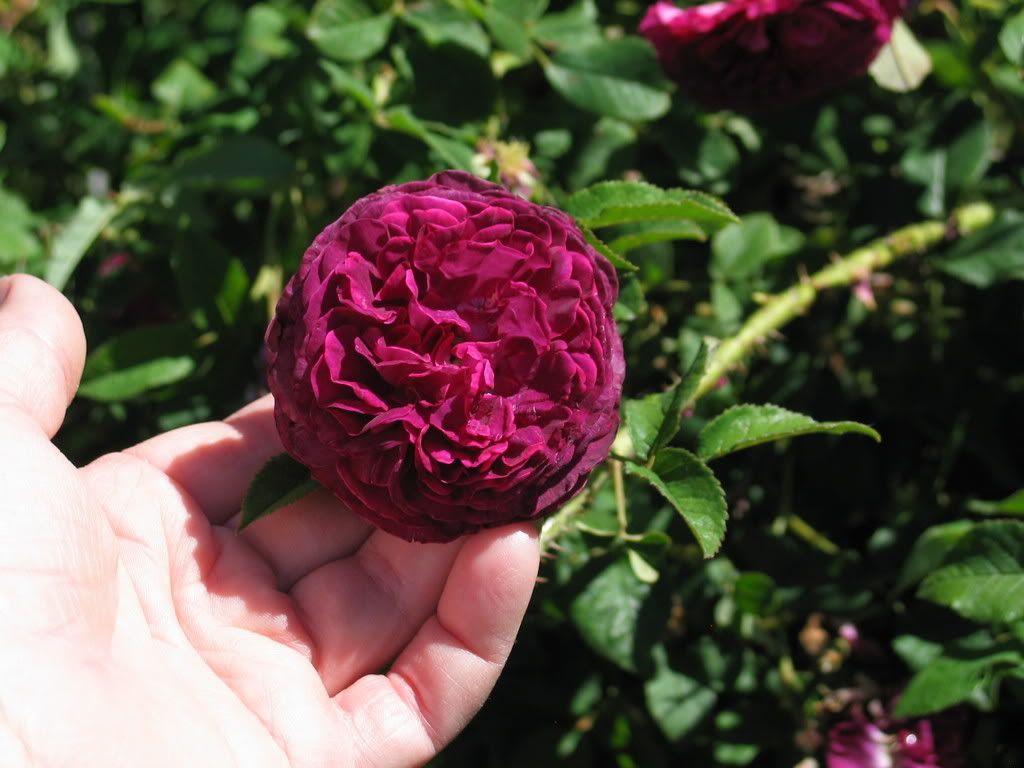 Shrub (less than three feet tall):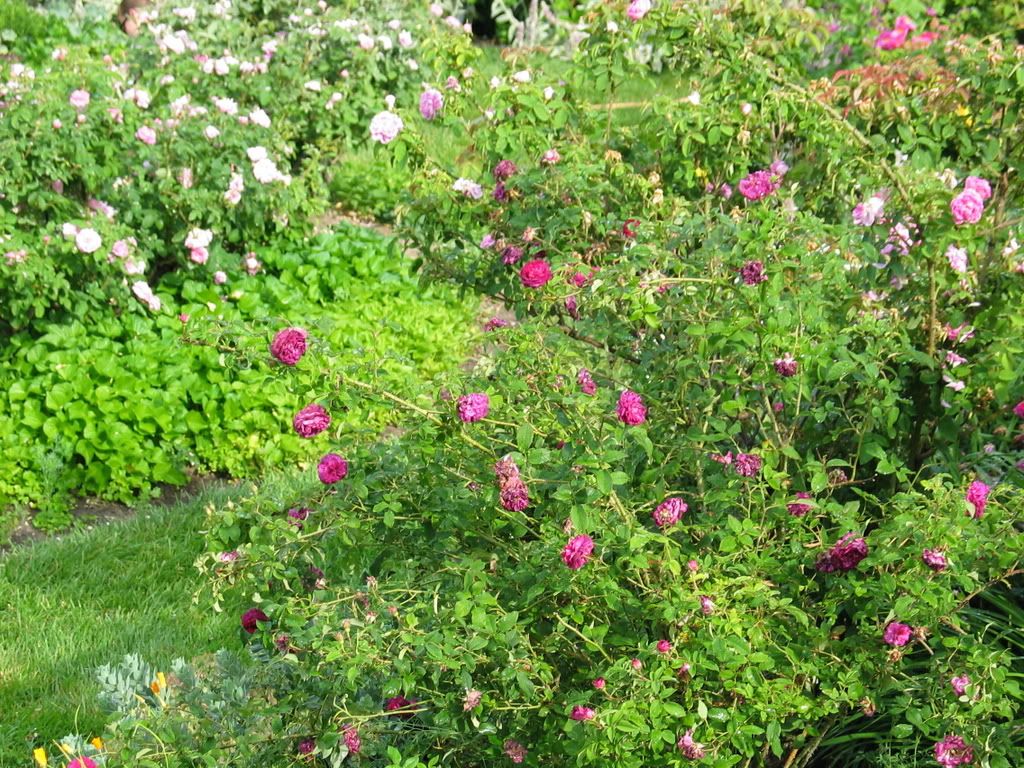 Buds and flower on a hotter day, which seemed to affect the color:
(The overhead sprinklers had just run, so the flowers were soaking wet.)