Eden Climber - A true beauty
Hi All,
I always want climbing roses over an arbor. I finally got an arbor up in my garden, thanks to my husband. There are so many beautiful climbing roses to choose, but I decided on Eden climber because of her charming beauty.
I intended to hold off sharing Eden pictures in this forum until they got a little bigger. However, I cannot wait any longer...:) I have just planted these two Eden climbers this winter from bareroot. They are now around 3.5 feet tall with total of about 40 blooms on both plants from the beginning of the season.
Part of the arbor view with Eden climber on each side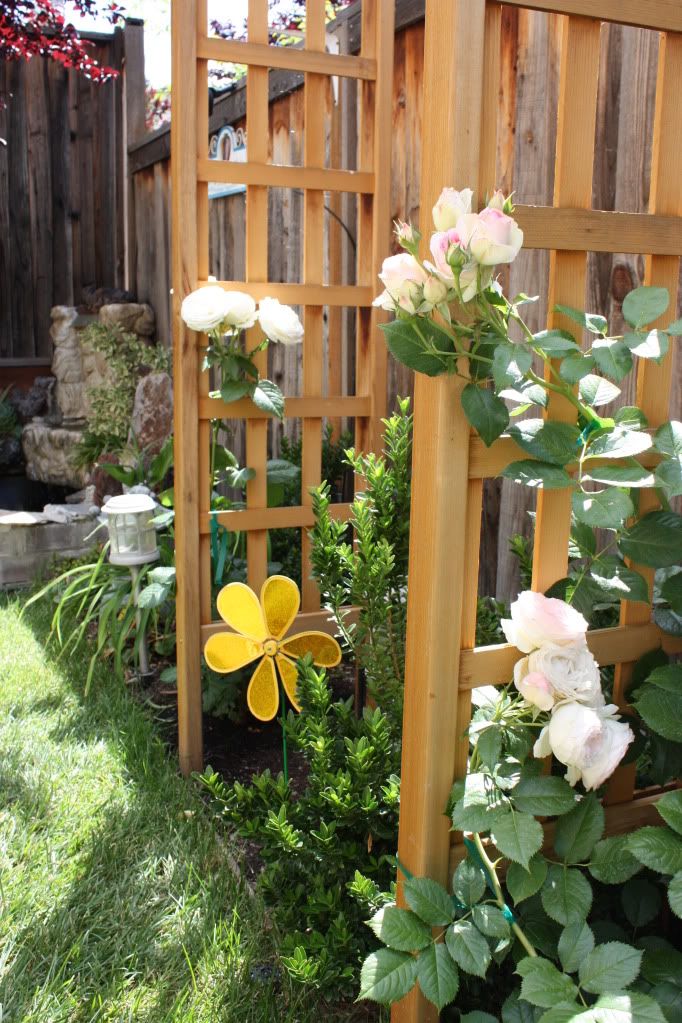 I never get tired looking at Eden blooms
Eden blooms last a very long time on the bush
Charming Eden on the arbor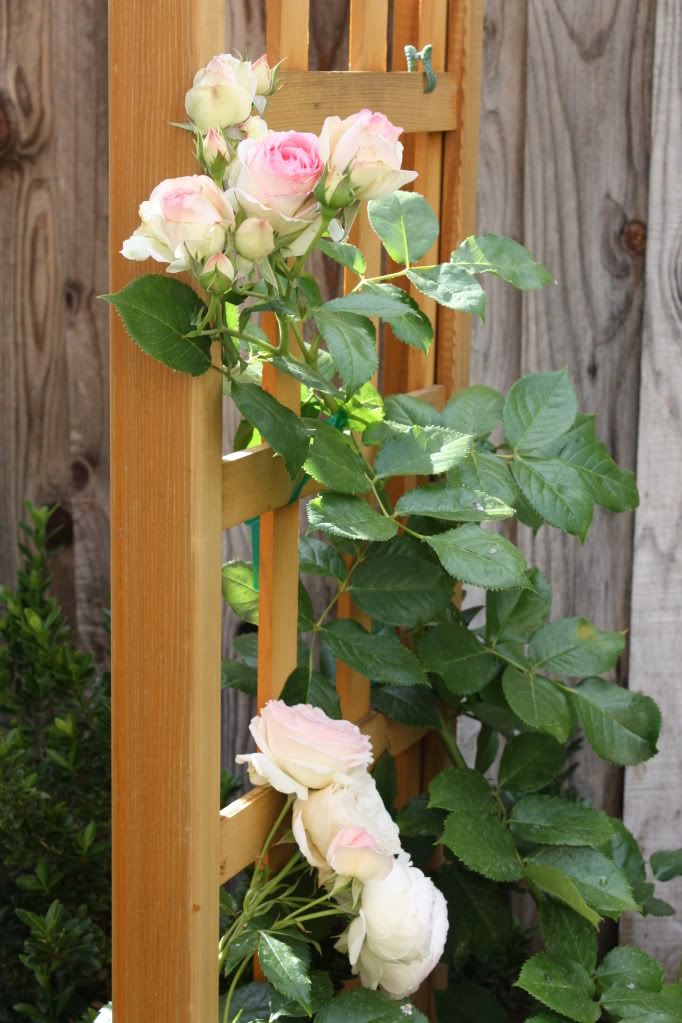 Hope you all enjoy the photo. Thank you.
KhaVi