Help Identifying Orange Multiflora Rose
We purchased our first home in October, and in the yard was a very straggly looking rose. The canes were thick and strong but other than that it was a mess. I have been learning about roses and it has become a prolific bloomer. I pruned it in the fall, it rested in a bed of leaves over winter and it is now a show stopper!
Blooms bud orange, with red edges where the sun hits. Blooms are 4 inches across, and as the bloom ages the color fades to a pretty ivory with pink touches. Blooms are usually in clumps of three, never single, on long stems. Height easily reaches 5 feet, but doesn't seem eager to get much bigger than that. New shoots and blooms come from the base. We are in the Kansas City Area, house was built in 1978.
Can you help me identify this rose? My guess looking online is maybe a Chris Evert multiflora? The flowers are big though, so maybe a grandiflora?
Thanks so much!! I have learned so much about my growing (12+) rose collection here!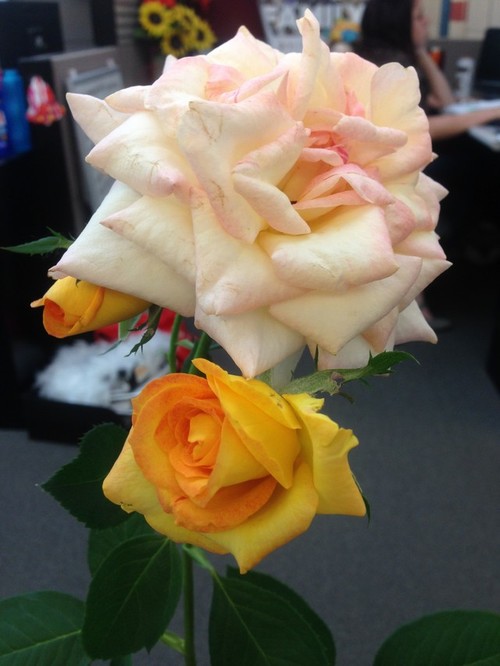 This post was edited by Addiss on Mon, Jul 14, 14 at 14:13