I want this Apricot /burnt Orange Rose
BRMeadows
(8a)
July 28, 2013
I want this rose, it grows in front of a small hotel. I have tried to propagate the rose by cuttings in ground without success. The present owner of the hotel says it was there 5 years ago and planted by previous owner.
It's planted along with what appears to be a Cherry Parfait (2003). So maybe around same time period, maybe an apricot rose 2003-2008?
Forgot to add its a repeat bloomer, with slight woody scent. Picture is more yellow than actual bloom, it is a melon (light cantaloupe).
The bloom was from a 4/5 foot new shoot/cane.
The leaves are a med/dark green without a sign of BS.
I need help to ID it as I can't propagate it. I have tried three different times and may wait until fall with both soft and hard wood cuttings.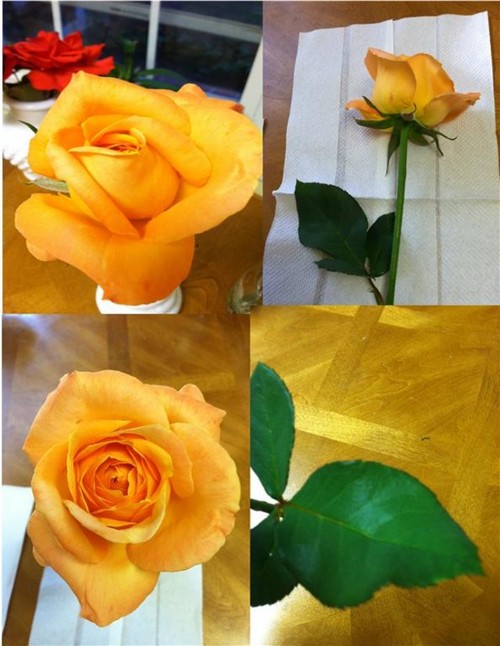 This post was edited by BRMeadows on Tue, Jul 30, 13 at 21:35