Garden tips, garden diary, and challenges?
strawchicago 5a IL
(zone 5a)
September 17, 2013
I have heavy clay, poor drainage, so roses in raised beds bloom better. Since we have lots of rain & snow in my zone 5a, I choose resin Suncast bed, rather than wood.
It's brown resin-slabs, sold for $100 at Lowe's. These slabs lock into any shape: long rectangle, 2 squares, or 2-stacks square. Fit 4 big roses, took 10 minutes to put up.
I killed weeds & grass in advance with thick black plastic "Mulch Film" sold for $5 for a 50' x 4' large roll. Once the grass & weeds are dead, I roll up the plastic UNDER and at the out-skirts of the frame, to prevent weeds from creeping into the bed.
See picture below of Suncast Resin Raised Bed, with Charles Darwin rose bought from Chamblee's Nursery in Texas.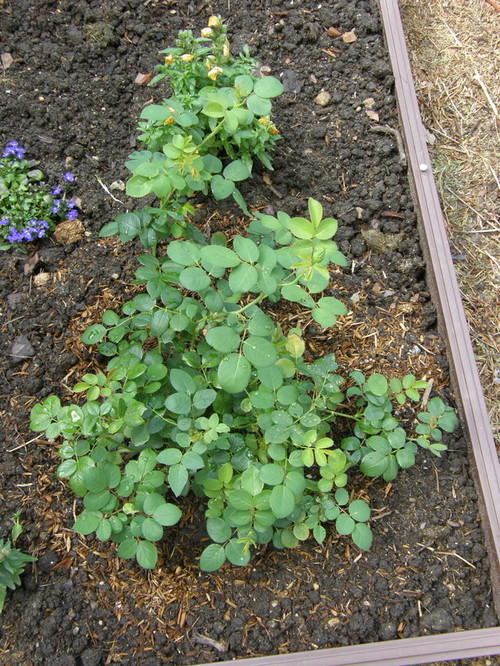 This post was edited by Strawberryhill on Thu, Sep 19, 13 at 12:13