Help me ID this rose please
sunflowersrus222
(7a Pa)
July 2, 2013
A friend cut a couple of roses for me from her garden the day my mother passed. She didn't know what they were called. She said her son just buys her rose bushes and she plants them.
It's very fragrant. I could smell them all the way to my front door and I had them in a vase in the back of my house in the kitchen! Thats nearly 80 feet away and I could smell them. The leaves are very pale green. No shine to them at all. The plant itself is not very large. It doesn't appear to be a tea and is not very bushy. Don't know if its just how she cuts the plant itself or what. The blooms appear to have pink on the edges and as you get closer to the center its more and more peachish in color. The blooms are about 3 inches across.
I don't mind if I can't get the exact rose but would like to find something similar to it. Just love the color of these and the fragrance is fabulous.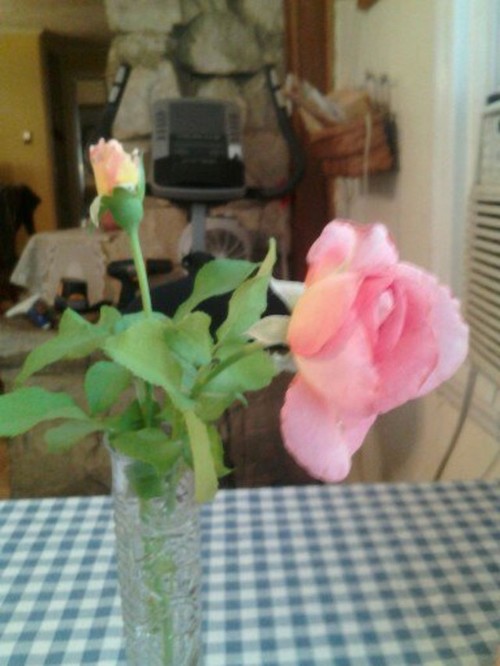 This post was edited by sunflowersrus222 on Tue, Jul 2, 13 at 12:40