Elmwood Cemetery 'Bourbon'
I posted this on the AR Gallery earlier this spring. I'm still trying to get a closer ID for it. To the best of my knowledge, it's a once-bloomer. I've started one for myself, so I'll be able to tell if that changes with better care. It has a strong scent, very close to that of MIP. Right now the mother plant is getting a little blackspot.
The sepals are only slightly foliate and the stipules are smooth.
Bloom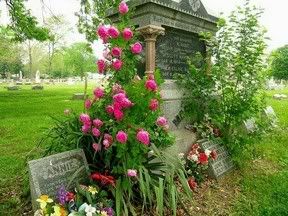 Whole bush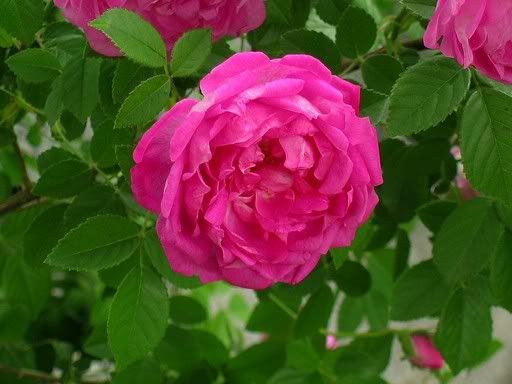 The monument is about 10' tall, so I'd say the bush is around 4-1/2'. Someone must give it a good pruning each year, 'cause I never see any canes that have died back.
Anyone have a guess? I've seen quite a few of these in Cent. IL.