No spray, disease-resistant roses that you love
strawchicago
(zone 5a)
September 11, 2013
Seaweed posted her Excellenz von Shubert rose in another thread. It's also my most disease-resistant rose planted in partial shade. This is my 3rd flush. No disease whatsoever in my alkaline clay, pH 7.7.
Excellenz von Shubert is an almost thornless rose with a great musk/old rose scent. It prefers slightly acidic soil, so I watered it with molasses NPK 3-1-5 plus potassium sulfate & calcium sulfate to lower my pH 8 tap water. No mulch, just alkaline clay.
Picture taken today, Sept. 11, at 83 degrees and 68% humidity. I don't spray, but Cantigny rose park nearby sprays their roses every 10 days.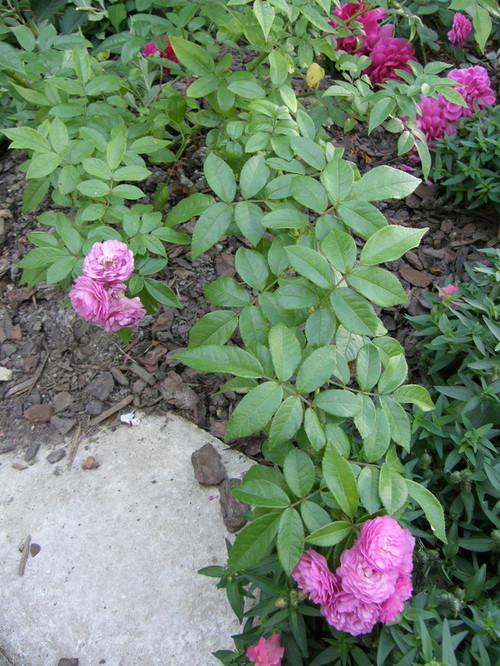 This post was edited by Strawberryhill on Wed, Sep 11, 13 at 17:15