First time with these two...
trishmick
(z7NJ)
October 7, 2012
Have grown habs before with great success, but this is my first year trying these guys...
Tasted the one 7 pot that ripened earlier in the season, and was inhaling milk for many minutes. Now, lots more for the pickin'
And now, the former king of heat. Very late to bloom and start ripening, but lookin' nice. Am in for even more of a jolt I guess.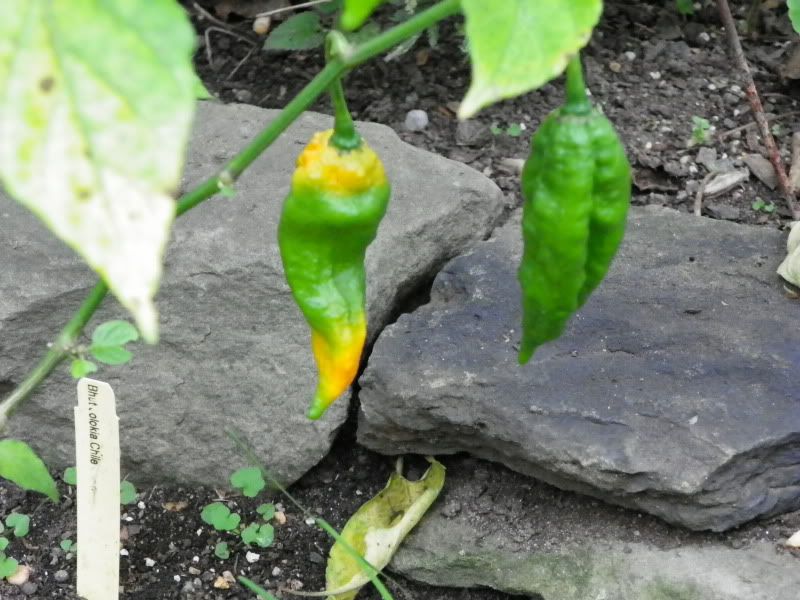 Starting to get a little chilly 'round here overnight, and the coming week will not see temps out of the 60's. Gonna let them be and hope for the best yield possible. Will harvest some seeds and start them early next year (these were seedlings). Will welcome any suggestions for uses of these bad boys. I normally just use my peppers for homemade chile, or let them dry into flakes. Even made a hot sauce one year with fresh figs from my tree.