Please ID White Polyantha or ? ... 5 photos
roselee z8b S.W. Texas
August 19, 2010
This little rose is growing at the home of a friend's recently deceased father. It's had no extra water or care for years and is hanging in there in 101 degree heat surrounded by sidewalks. I was thinking of taking some cuttings in the fall and wondered what I might be getting. It has some fragrance, but is hard to say how much in the heat of this San Antonio, TX afternoon. Photos taken today.
Flower clusters ...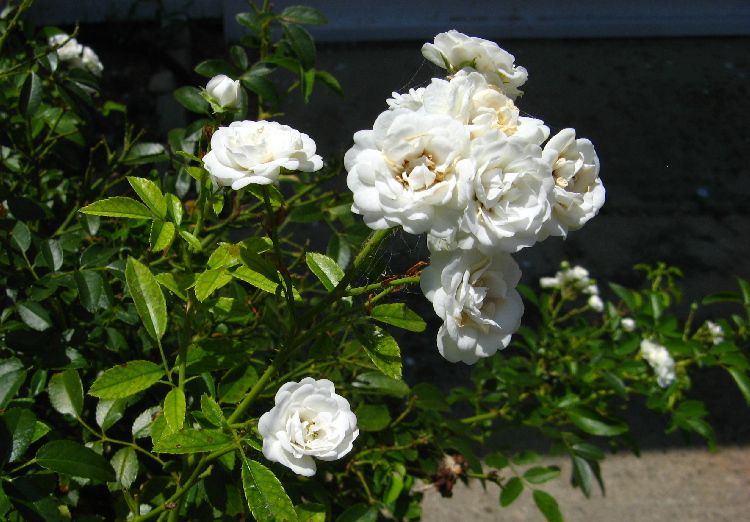 Flowers and buds ...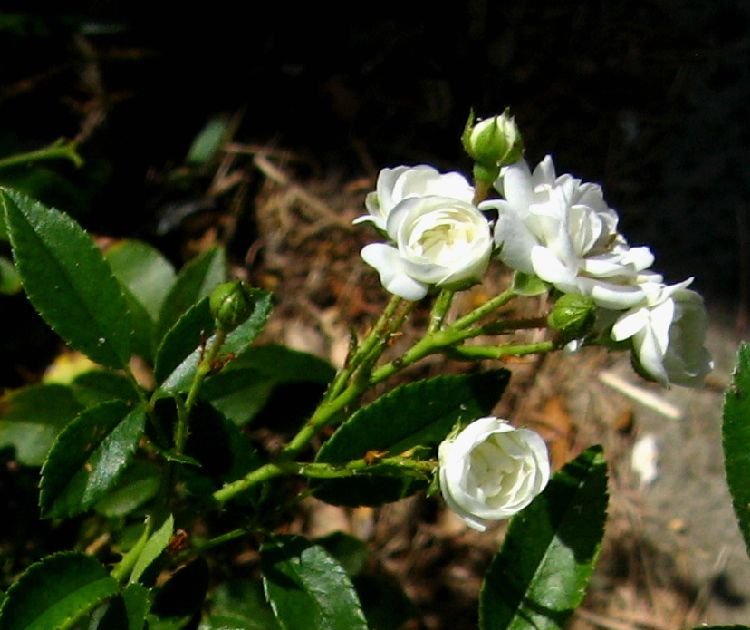 Leaves ...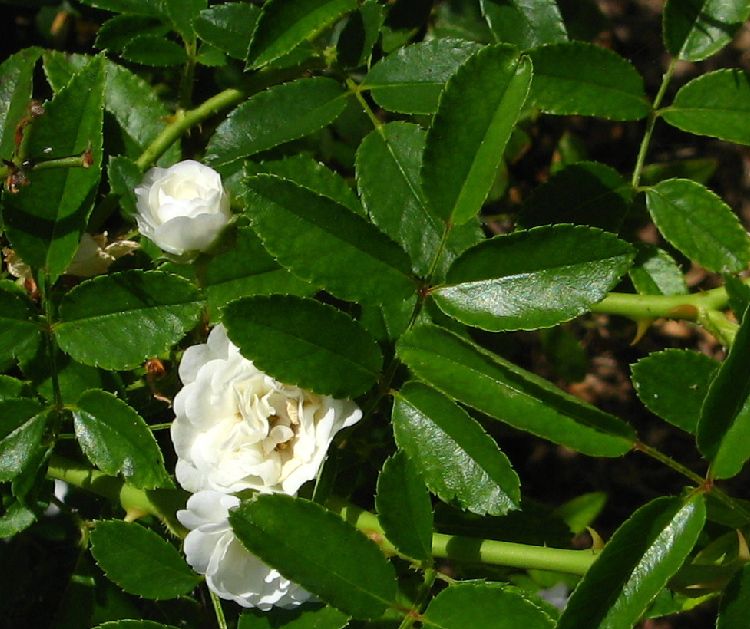 Thorns ...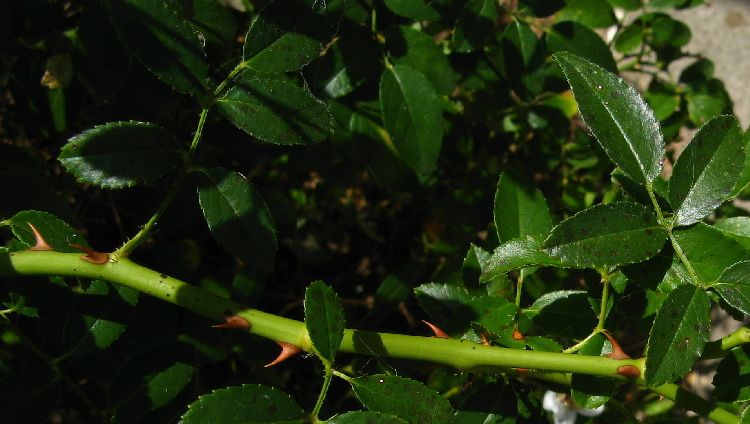 Bush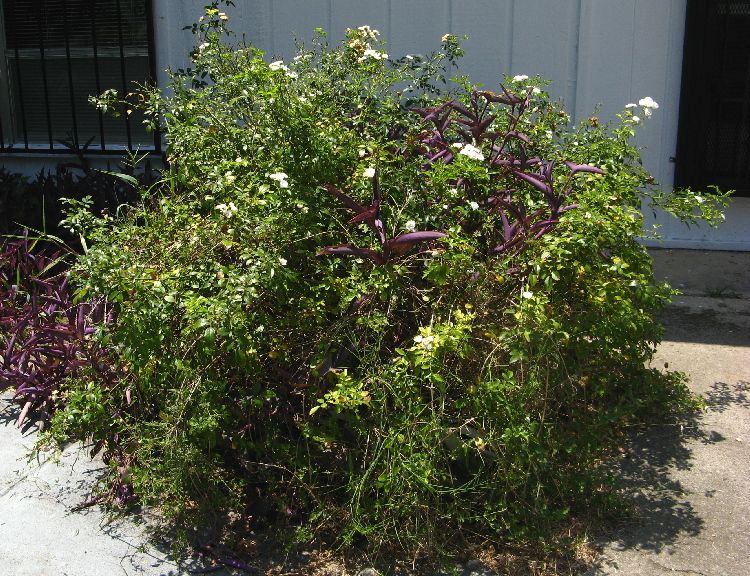 The house where it is growing is at least 50 years old, but who knows when this rose was planted. Any ideas?
Thank you!