Fragrant, no spray & disease resistant roses
strawchicago
(zone 5a)
October 5, 2013
The most addictive scent that I sniffed at the rose parks, plus my own garden of 55+ roses is Mary Magdalene, smells like a cozy fireplace, or divine myrrh in Catholic church incense, better than frankincense: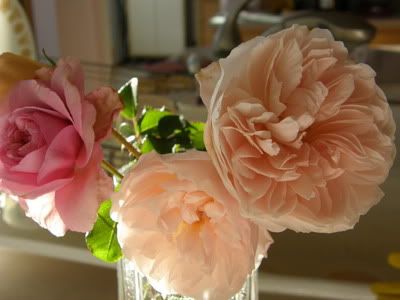 Below is a bouquet picked October 4: Dark red is Crimson Glory (refreshing soap), peachy bud and beige are Mary Magdalene blooms: wonderful myrrh. Pink bloom is Annie L. McDowell, calming lavender and lilac scent. Peachy orange is Versigny: delightful fruity scent that rivals Golden Celebration.
What are the best scents plus disease-resistant in your garden? Thanks in advance.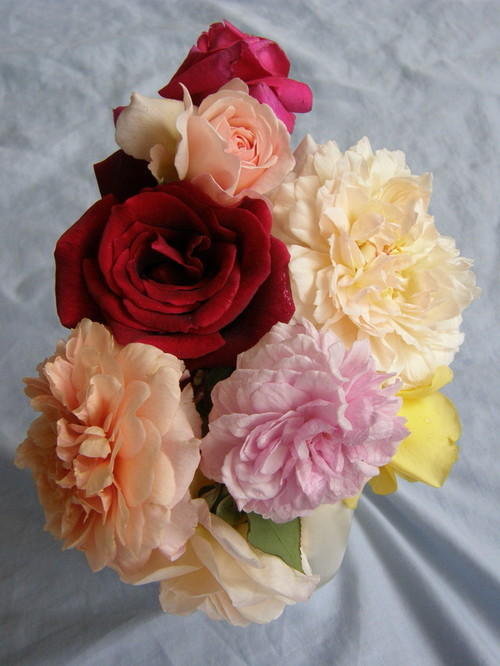 This post was edited by Strawberryhill on Sat, Oct 5, 13 at 12:29