Momma bird on a rocky nest
b2alicia
(zone 5 Westminster)
June 16, 2013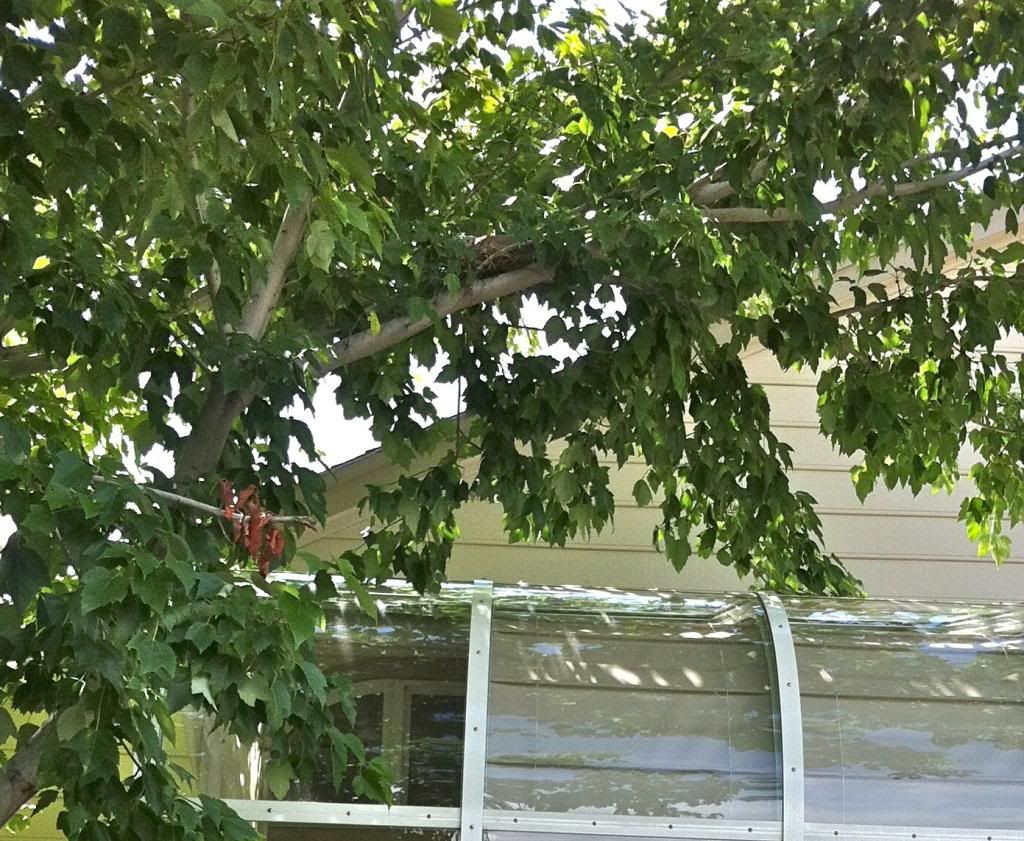 Not sure if you can see her, but right above the second white strip from the left, there's a nest with a momma dove in it. (If you click on the photo twice, there's a little magnifying glass at the bottom right of photo. You should find it.)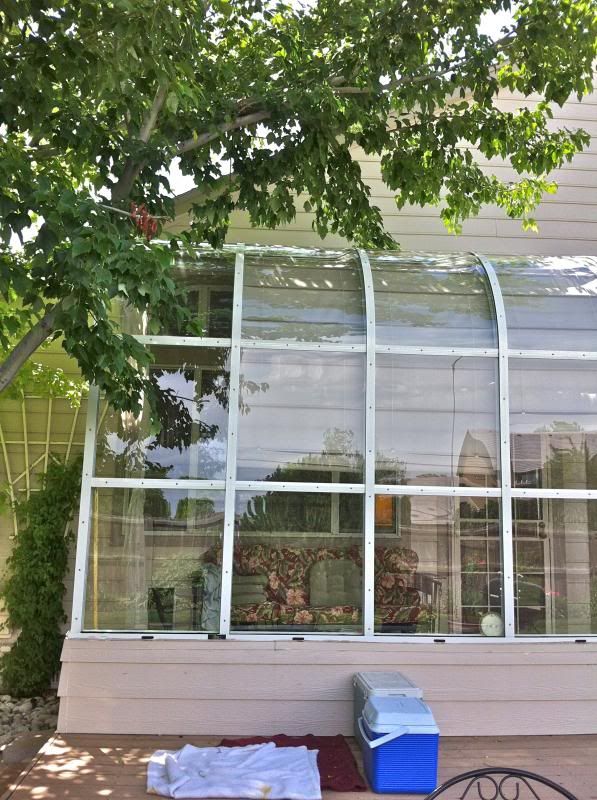 She picked a pretty wobbly spot. A couple of weeks ago after we had some high winds, I found 2 broken eggs on the deck.
:(
So I'm guessing she has another egg or two in her nest?
Anyone know what kind of dove she is?
Or how many eggs they have at a time?
How long before their eggs hatch?
I have no idea how to help her, so I just put 2 soft blankies where the eggs fell before. Those blasted north winds that blow through my wind tunnel might be buffered a bit by the coolers.
Any other ideas?