Strawberry Ghost Jam (pics)
greenman28 NorCal 7b/8a
October 24, 2012
Finally did it....
Bought a couple packs of strawberries, some sugar, and a box of pectin.
Crushed the strawberries, chopped up the Bhut Jolokia, and added sugar according to the directions
on the box of pectin. I think I should have used more strawberries or less pectin, but you live and learn ;-)
Just made for a very thick Jam.
I made a few jars to give as gifts this holiday Season, and I sampled the leftover jam last night....
yeah, it's hot alright. But so delicious! All told, it took about an hour...and was super easy!
Oh yes, my little red friends, join the berries....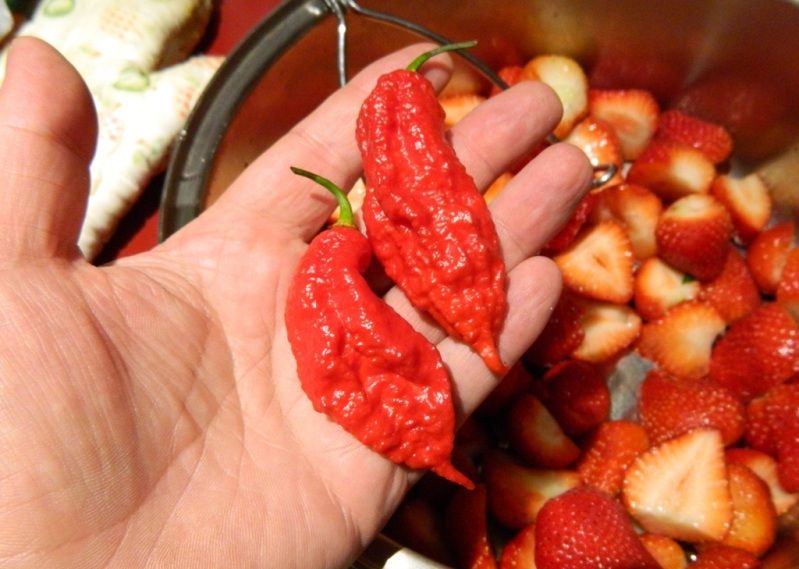 Boiling the berries, added sugar and Bhut!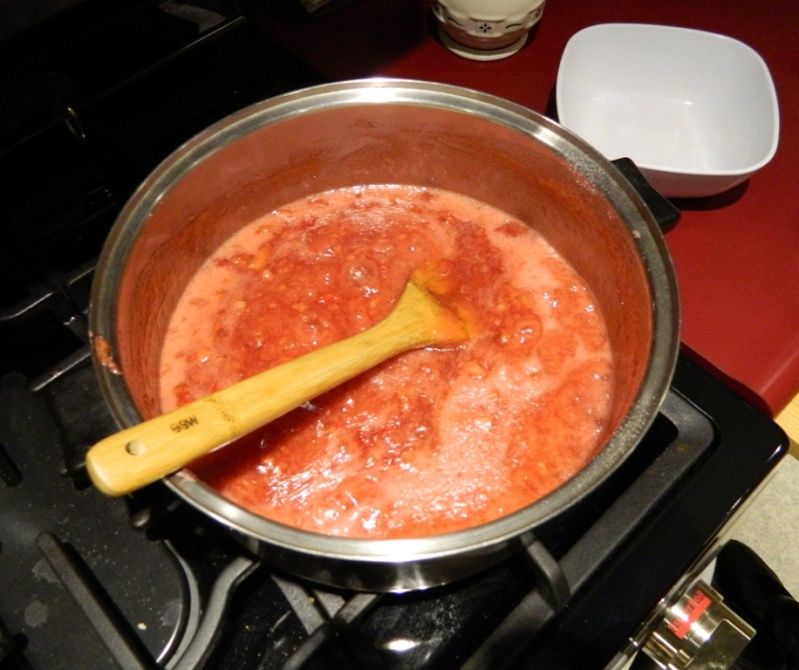 Jars pulled straight from a hot dishwasher, then filled with Jam, and inverted for 20 minutes.
Then back into a hot waterbath to seal the jars properly.
Josh