Yellow Hybrid Tea
ArbutusOmnedo 10/24
October 21, 2013
Hope you can help me id a rose. This yellow Hybrid Tea has been on the side of my parent's home as long as I can remember. The blooms are usually a mild yellow, occasionally more buttery or lemon yellow.
They are very classic hybrid tea, high centered before opening, and very broad when open. Not much fragrance, but it is pleasing none the less. The best quality of this rose is how long its vase life is. Easily over a week. I'll post a couple pictures. It's frankly pretty sparsely foliated, but it has become a bit shrouded by an Alyogyne Hueglii. The lovely blooms keep coming though.
I've thought perhaps Oregold. Kings Ransom maybe, but I feel like Oregold is the most likely.
Jay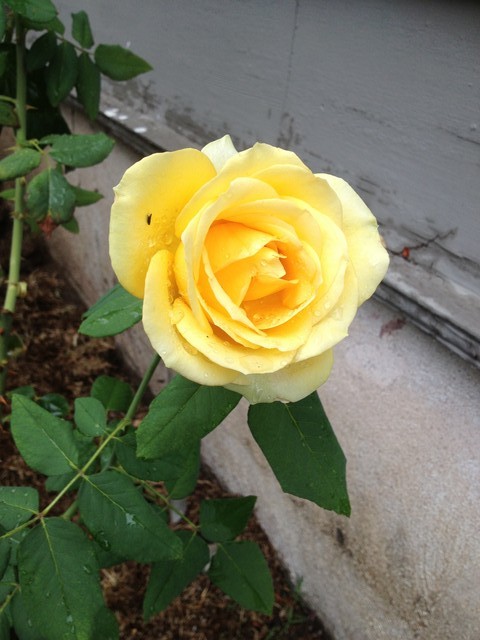 This post was edited by ArbutusOmnedo on Mon, Oct 21, 13 at 14:24